Welcome to Honeyguide
Welcome to Honeyguide Wildlife Holidays, now in our 29th season. If you are looking for a quality natural history holiday, this is a great place to start.
Click on any of our destinations for 2019 on the left hand side (occasionally and in the 'archive' section, details have been updated for 2020). For prices, look under 'holiday details' towards the bottom of the page. If you would like a Honeyguide Wildlife Holidays brochure, please contact us.
Our calendar has a summary of dates and availability, including a preview of the 2020 season, our 30th year of wildlife holidays.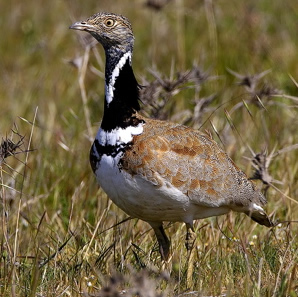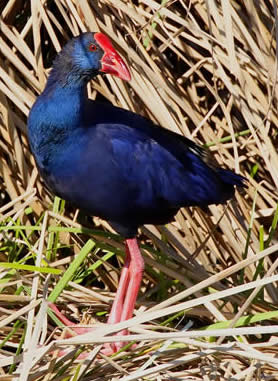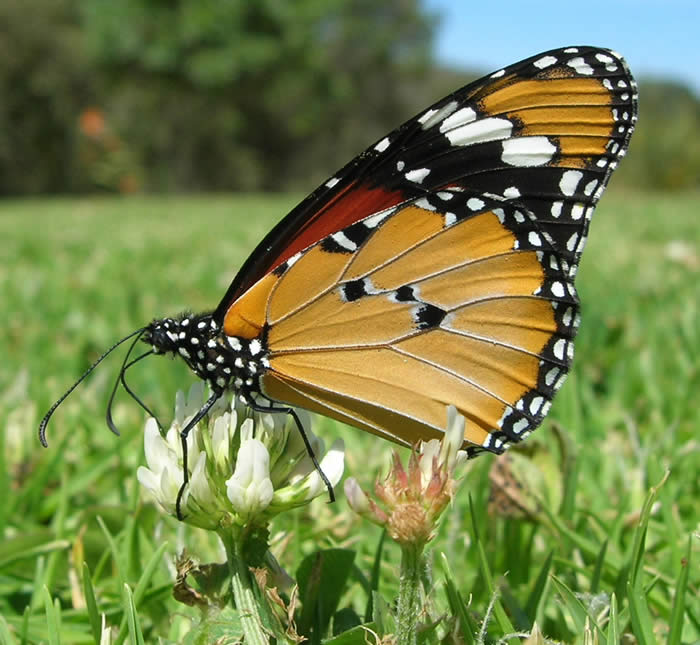 Little bustard and purple swamp-hen (Steve Fletcher), Algarve & Alentejo; African monarch, South Africa's Garden Route.
We are pleased to help with group holidays – even a holiday for half a dozen friends. Please browse our nature notes too.
Some holidays run in the past are in our archive section, and many of these will return to the programme in a future year.
The Honeyguide Wildlife Charitable Trust goes from strength to strength. There is a conservation contribution with each holiday of £40, which goes through the Honeyguide Wildlife Charitable Trust. This idea, still surprisingly rarely copied, remains a simple and effective way of helping to protect the wildlife we enjoy.
Donations to conservation projects linked to our holidays in 2018 totalled £7,900, and our running total since 1991 is £132,482 (to July 2019). Through the Honeyguide Charity, the taxman tops up our contributions.
Holidays give the typical flights we use, but where practical we arrange flights from airports near to where you live, or help with other arrangements. Carbon offsets are part of each holiday's price.
Rules about selling travel insurance mean if you want Honeyguide's insurance you need to go straight to our broker rather than buying a policy directly from Honeyguide. Details are on our booking page and there is also help here on how to book parking and hotels at airports.
I hope you'll want to find out more by exploring this website further.
If you would like a Honeyguide Wildlife Holidays brochure, please click on 'contact us'.
Chris Durdin
Southern Africa with Honeyguide
| | | |
| --- | --- | --- |
| Your South Africa helps you to put together a wildlife holiday with dates and an itinerary that suits you. Click here for more. | | |
| | | |
| --- | --- | --- |
| Advice from FCO: | What does the ATOL logo mean? Read more here > | |