News
Algarve and Alentejo
Honeyguide's fifth trip combining the Algarve and part of Alentejo coincided with a spell of warm, sunny weather, exactly what you'd hope for during a late autumn trip. We followed our usual pattern of five nights at Alte in eastern Algarve followed by two in to Vila do Bispo to see parts of the western part of the Algarve.
There is a Honeyguide routine to collect holiday highlights, maybe two, three or four items that will particularly stay as a memory that you might mention if chatting about the holiday to a friend or neighbour. As we reviewed everyone's highlights during our final evening meal, one group member produced a splendid long list that she had noted on her phone. Her list is a handy concise summary of the great variety of wildlife we saw. Scolopendra; horseshoe whip snake; tree frog; chameleon; whimbrel; worm lizard; mole cricket; dog sick slime mould; scorpions; praying mantis; bird ringing; Spanish imperial eagles; storks in an apparent housing queue; Iberian painted frog. And the most entertaining: leaping frogs catching red veined darters. Photos on Facebook (some, though not all, of these!)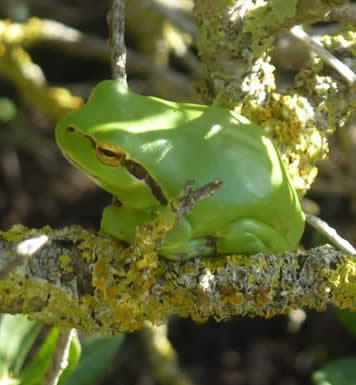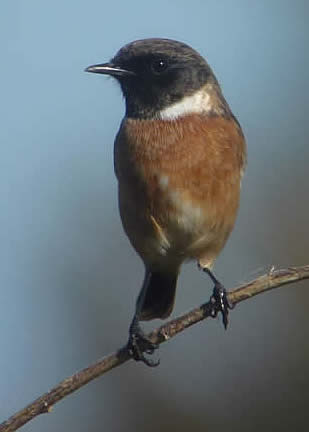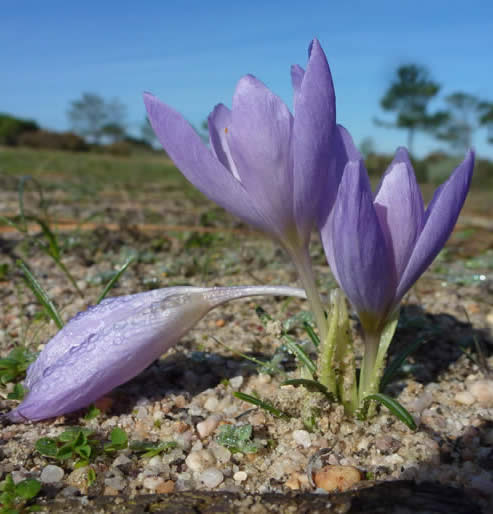 Stripeless tree frog; stonechat; autumn crocus (Crocus serotinus).
Valencia: bird ringing study shows climate change affecting moustached warblers
This blog - Valencia: bird ringing sheds light on wetland warbler survival - written with information from Pau Lucio, Honeyguide's leader in Valencia reveals that the changing climate is affecting moustached warblers. Honeyguide's groups in Valencia have seen bird ringing in Pego Marshes, the second most important site for moustached warbler in Spain, where breeding birds are joined by wintering birds from France. Pau and colleagues have used data from 51 ringing sites across Spain to study weather and how it affects incubation and fledging success. This found that increased storminess in a crucial period in early spring is having a negative affect on moustached warblers, but not on the more widespread reed warbler.
Our Valencia holiday 8 —15 March 2024 has vacancies. Once again we expect to visit Pego Marshes and meet Pau's ringing group Grupo de Anillamiento Pit-Roig.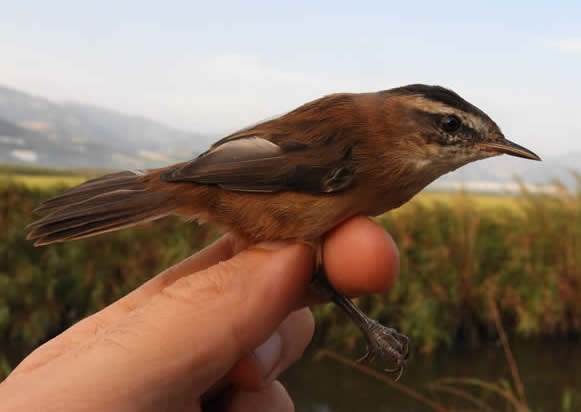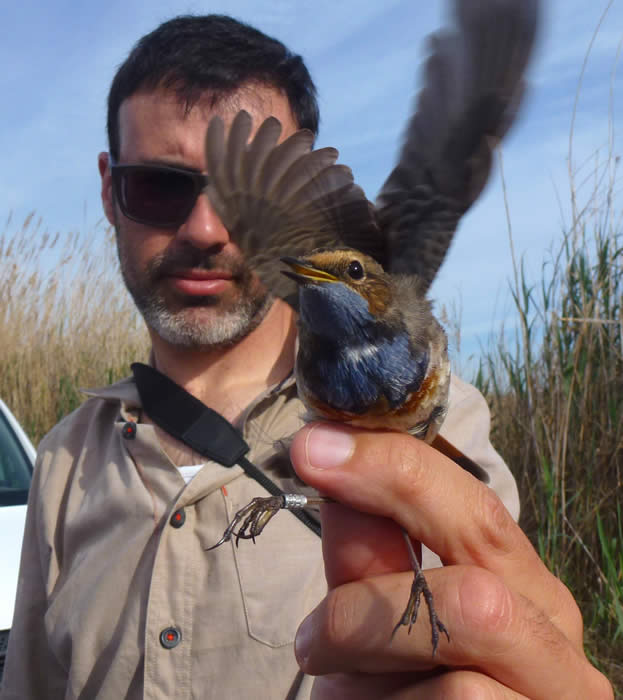 Moustached warbler; Pau with bluethroat.
Menorca, October 2023: Five photo blogs from Chris Gibson
Autumn in Menorca with Honeyguide Wildlife Holidays: Part 1 - Introduction
Autumn in Menorca with Honeyguide Wildlife Holidays: Part 2 - Flowers and fruits
Autumn in Menorca with Honeyguide Wildlife Holidays: Part 3 - Insects and spiders
Autumn in Menorca with Honeyguide Wildlife Holidays: Part 4 - Birds and other vertebrates
Autumn in Menorca with Honeyguide Wildlife Holidays: Part 5 - Landscapes of the island
Holiday report: Menorca October 2023 and Chris Gibson's Zoom talk on Menorca, here (35 minutes).
La Brenne (September 2023)
Though it was a personal visit, all travel has an element of recce about it, especially to such a wildlife-rich area. La Brenne, September 2023 - on the Honeyguide blog - explains. Bicycles and more ...
Protecting Montagu's and hen harriers in Salamanca
Vega Bermajo, our local guide for our South of Salamanca holiday, is also involved in a project to protect crop-nesting Montagu's harriers and hen harriers, run by SEO/Birdlife Spain Salamanca. Our holiday in May 2023 contributed €328 to this project. They've had a highly successful season, here in numbers: total nests located: 33 + one new territory. Harriers found: 121. Harriers saved from the harvest: 93.
How does all this work? You can read about it in two ways, either through this presentation on YouTube (a mix of still photos, movies and words) or in this PDF report.
Picos de Europa, June 2023
Last year's Picos holiday coincided with a heatwave; this year was more 'normal' weather. As always here, there were wonderful flowery meadows, glorious scenery, lots of butterflies and plenty of birds, especially close to the hotel in Boca de Huérgano, including regular rock sparrows, two nests of white storks and dippers on the local river. Other highlights included a cluster of Spanish purple hairstreaks taking nectar; a confiding red squirrel; English irises, ascalaphid (owlfly) and Egyptian vultures. 'Lovely group' and 'friendly company' were mentioned, too.
Here are photos of two amphibians that were much enjoyed. There are more photos on Facebook. Holiday report here: Picos June 2023.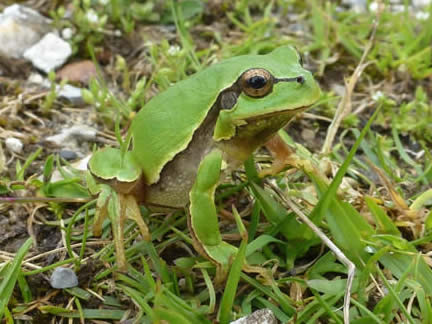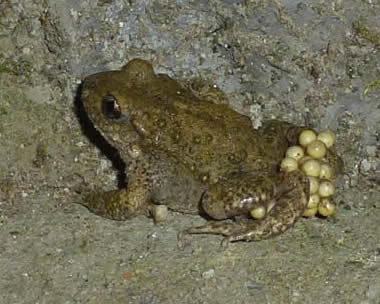 Tree frog; midwife toad, a male with eggs.
Corsica, May 2023
Honeyguide's first group on Corsica — much delayed by Covid — was a success, despite distinctly mixed weather, though to be fair for guide Christopher Hall it was about his fifth visit. From a birdwatcher's perspective, the two Corsican endemics of Corsican finch and Corsican nuthatch are inevitably on the wish-list, and as the photos below show, we saw both well. There was a good supporting cast, including scops owl, hoopoe and golden oriole in Isola Hotel's garden, plus bee-eaters, black-winged stilt, Marmora's warbler and close Cory's shearwaters elsewhere in the coastal part of the holiday. Then Moltoni's warbler, bearded vulture, firecrest and alpine chough were among the birds while at our second, inland base at Hotel E Caselle near Corte. Spotted flycatchers were everywhere. Considering the mixed weather, we saw good butterflies: Corsican heath, Corsican wall brown, scarce swallowtail and many caterpillars of Corsican swallowtail. Many of these are illustrated in our photos on Facebook, plus two curious parasitic plants and an amazing fungus.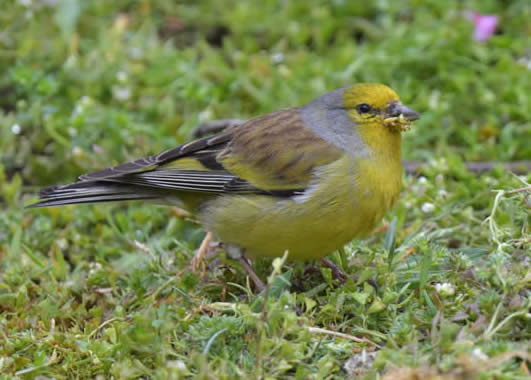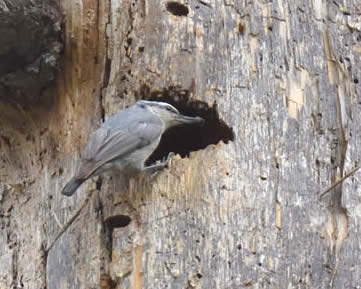 Corsican finch Corsican nuthatch (Christopher Hall). More photos on Facebook plus Honeyguider David Bennett's photos on Googledrive.
In Spain's Wild West - South of Salamanca
Honeyguide's first group was here in early May and Honeyguider Helen Crowder reports that they saw some amazing things, including very good views of a male Montagu's harrier (and hen and marsh harriers) on the wheat fields. Harrier protection is also our conservation contribution, for which we sent €328 to SEO/Birdlife Spain Salamanca. There were excellent and prolonged views of many other birds. "Highlights for everyone were two very well grown ocellated lizards, male and female and obviously a pair, sunning themselves on a big rock and we watched them closely for ages. The lavender habitat was at its best and produced some very good butterflies and a stunning broad-bordered bee-hawk, and my plant highlight was three birds flying toadflax."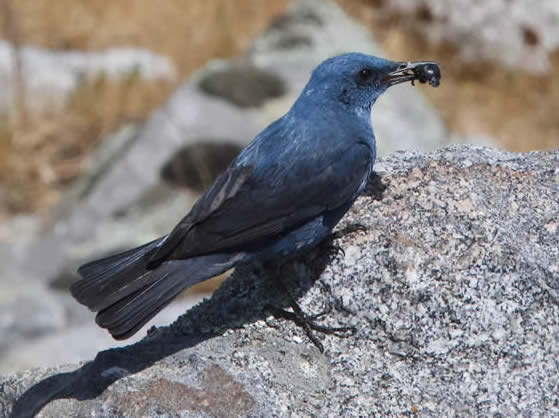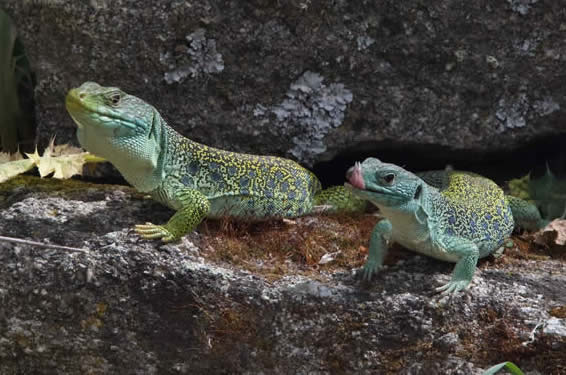 Blue rock thrush, 'ocellated lizards, sunning themselves on a big rock' (Cheryl Hunt). More photos on Honeyguide's Facebook. and Facebook photos (Birding in Spain's Wild West) here.
Crete, April 2023
We arrived in cold weather, then it was near-perfect for the week + a day. The flowers were brilliant, including 24 species of orchids and a wonderful show of tulips on the mountain plateau at Omalós. Bird migration was slower than some years, herons in particular, though bee-eaters were on the move and showed well near Festos. Red-throated pipit, Montagu's harriers, Bonelli's eagle, Rüppell's warbler and marsh sandpiper were some of the notable birds. Two charismatic migrant insects were a highlight: scores of vagrant emperor dragonflies (it's quite a year for these across Europe) and African Monarch butterfly. More photos on Facebook.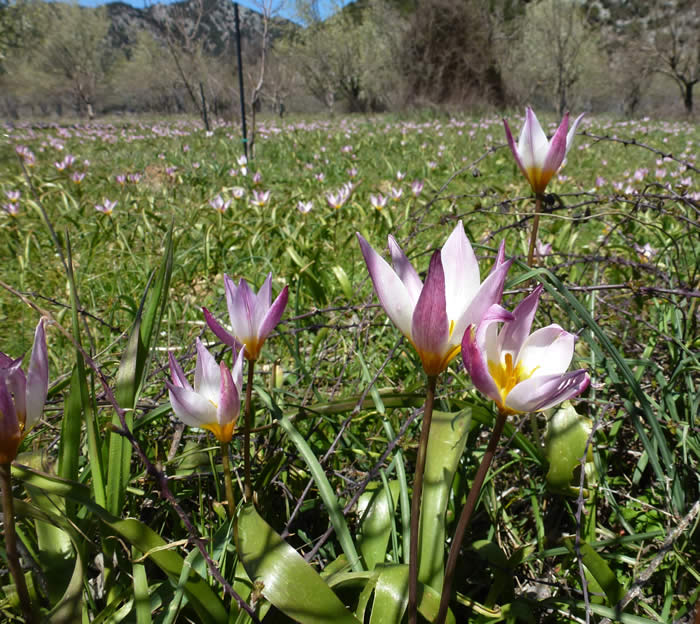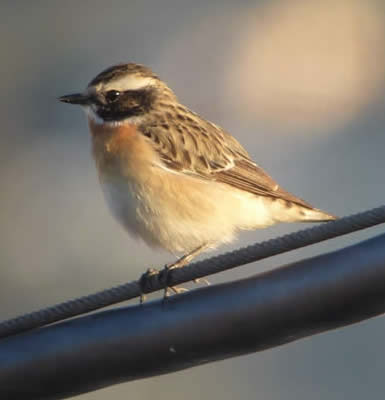 Tulipa bakeri at Omalós; whinchat on a perch at a base at Plakias.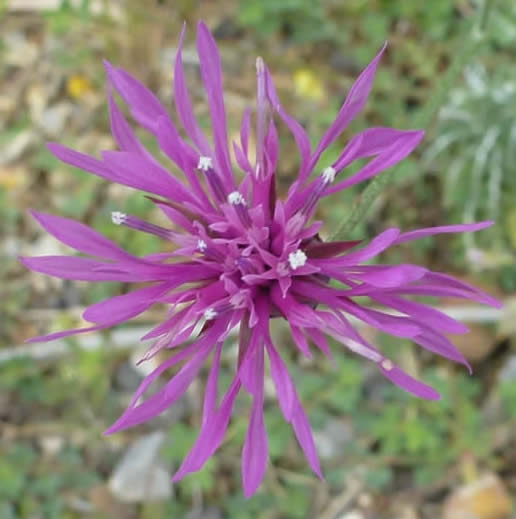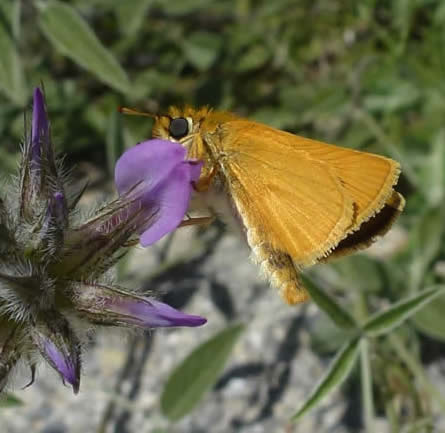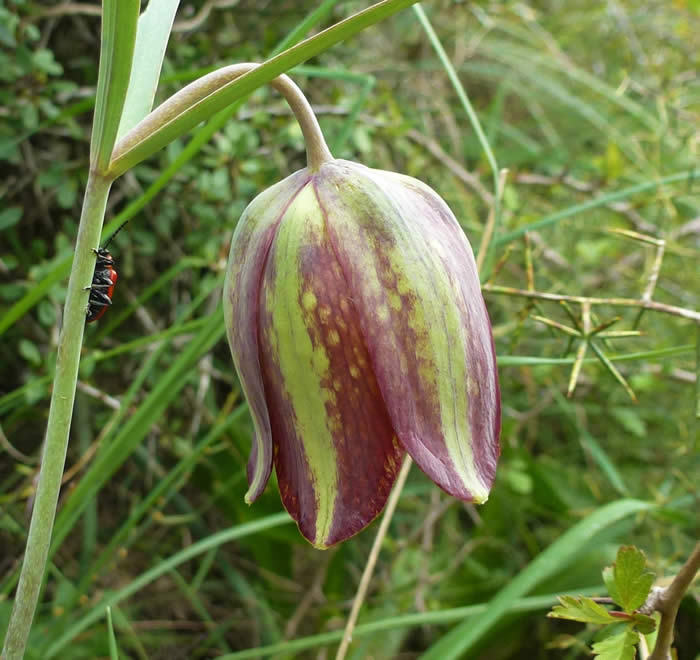 Crupina, Lulworth skipper on pitch trefoil, Fritillaria messanensis.
Extremadura, March 2023
With more than 20 groups over the years, Extremadura is familiar ground for Honeyguide, though this was only the second under the new arrangements with one minibus and one guide, Martin Kelsey, staying at Martin's Casa Rural. Extremadura and wonderful wildlife go hand in hand, and this was no exception. Black-winged kites, night herons, great spotted cuckoos and the many orchids on show were among the many highlights. Of course there were vultures, eagles, storks and many butterflies, including Queen-of-Spain fritillary, vagrant emperor dragonflies and much, much more. Extremadura 2023 report here.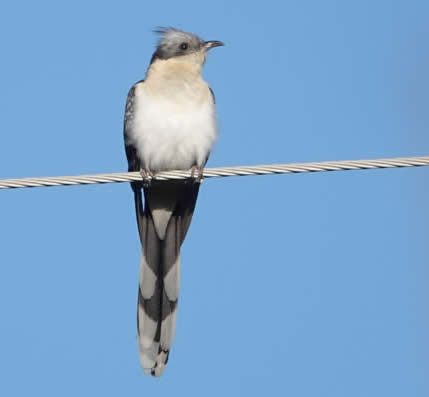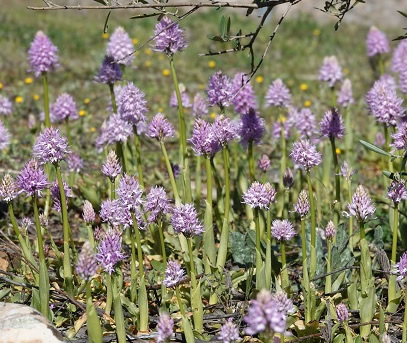 Great spotted cuckoo and Italian man orchids (Martin Kelsey) in Extremadura.
Morocco, March 2023
Honeyguide's third group at the wonderful Atlas Kasbah Ecolodge was blessed by warm and sunny weather – though perhaps better still, it followed a winter with some rain, which can be hit and miss. This part of Morocco is unlikely to be lush and green, but there was lots in flower: sheets of purple Moroccan toadflax, fields full of hollow-leaved asphodels and many wayside flowers.
Local birds like Moussier's redstart, house bunting, common bulbul, black wheatear and African chaffinch (now a full species - see below) were easy to see, as expected. Local woodchat and great grey shrikes showed well, though the star local bird was a little owl. We found northern bald ibis, black-eared wheatear and various wetland birds in trips into the National Park. A good range of butterflies, some dragonflies and other invertebrates added to the mix. Photos on Facebook.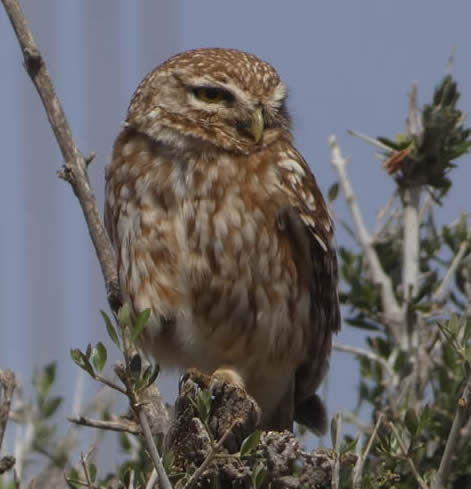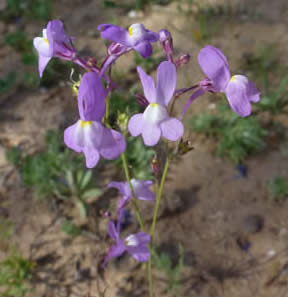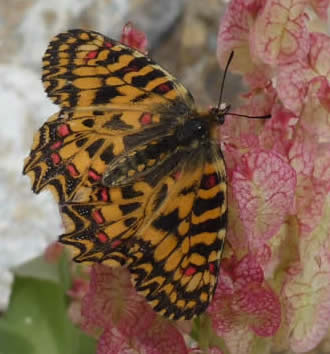 Little owl (Ann Greenizan); Moroccan toadflax Linaria maroccana; an unusually dark Spanish festoon on Rumex vesicarius.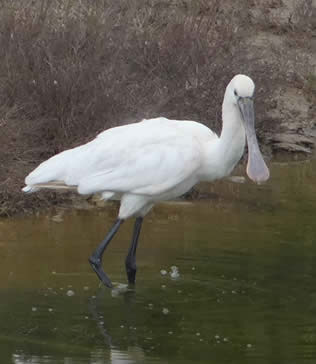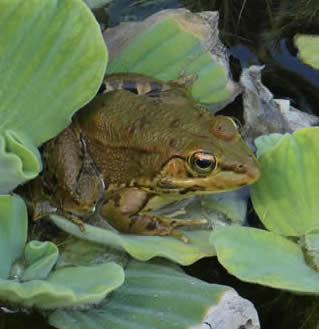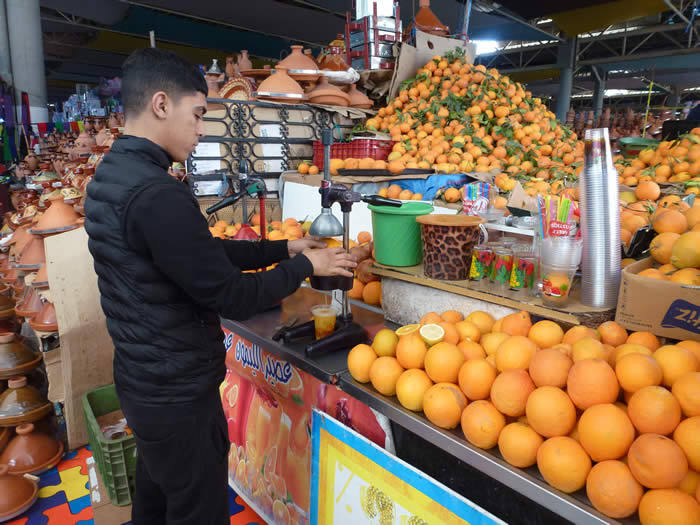 Spoonbill and Sahara marsh frog (Ann Greenizan); preparing a fresh orange juice in Agadir's souk.
Madeira chaffinch recognised as a species
Madeira chaffinch Fringilla maderensis is one of five species of chaffinch recognised in a recent split by the International Ornithological Committee. This becomes an 'armchair tick' for any Honeyguider who has been to Madeira, as the chaffinches are easy to see. The photos below are from the Balcões viewpoint at Ribeiro Frio where the chaffinches are particularly tame. We said in our October 2018 holiday report that the chaffinch "sounds and looks so different from European chaffinches that a future 'split' must be possible." And so it proved.
African chaffinch - which we see in Morocco - is also recognised as a new species, here Fringilla spodiogenys subspecies africana.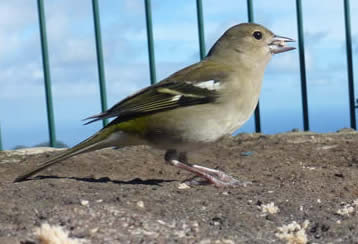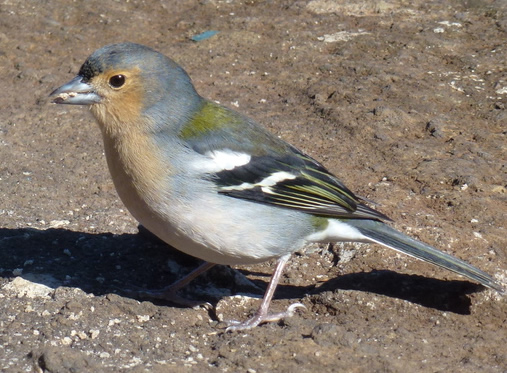 Madeira chaffinches: female (left), male (right). More photos on Facebook.
Bulgaria ~ Red-breasted Geese & much more
The above is a holiday idea for keen winter birdwatchers. It isn't a Honeyguide wildlife holiday, though we are happy to give it a plug as it is run by two of our friends and partners, namely Christopher Hall of New Horizons, and Neophron in Bulgaria. Christopher is Honeyguide's leader in Corsica, Iceland and Falsterbo; Neophron looks after our local arrangements in Bulgaria's Western Rhodopes.
Full details of Bulgaria ~ Red-breasted Geese & much more are there by following the link. Dates are 4 - 9 February 2024 and the price is £1595 (sharing), single supplement £100. Bookings are through New Horizons.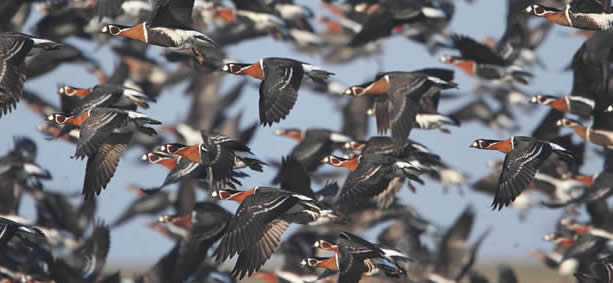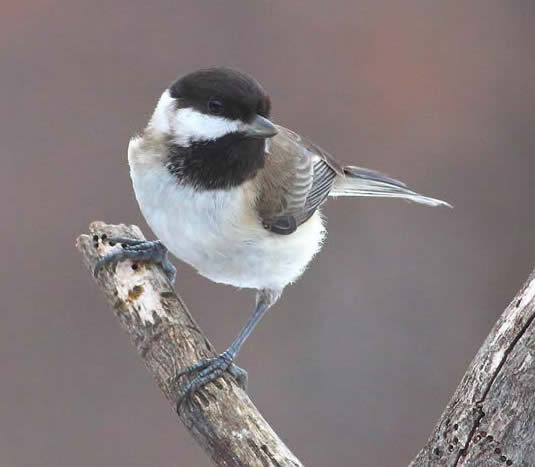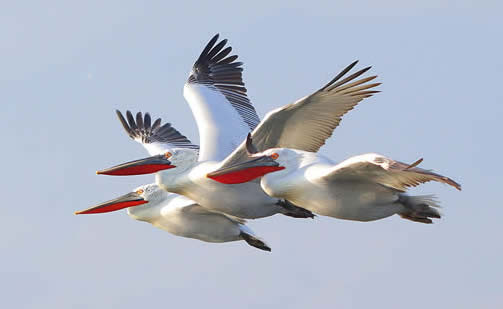 Photos courtesy of Neophron. Red-breasted geese by Mladen Vasilev; sombre tit; Dalmatian pelicans by Dimiter Georgiev.
The Gambia, December 2022
There was a huge variety of wildlife and many great experiences for Honeyguide's second group in The Gambia, led by Simon Tonkin and including me as a group member, writes Chris. Personal highlights included Egyptian plover, finfoot and my first greater honeyguide, the bird that is Honeyguide's emblem. Other wildlife highlights nominated by group members included palm-nut vultures, baobabs, the butterflies, lily ponds with jacanas and painted-snipe, and seeing chimpanzees where a self-sustaining population has been established on forested islands from chimps rescued from captivity. Boat trips took us to see these and wonderful birds in riverine mangrove forests, including scores of darters, pied kingfishers and squacco herons.
There were tastes of real Africa, too. Tastes in the metaphorical sense with vibrant scenes in markets and streets, waving & smiling children, warm welcomes everywhere, and African heat. And tastes in the real sense with enjoyable food, most memorably with local guide Tijan's family. We met local, dedicated conservationists: three examples are in my Gambia blog, 'Green tourism: a perspective from The Gambia'. Also there are Photos on Facebook including two movies of street scenes. Report: The Gambia,December 2022.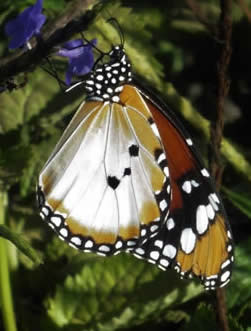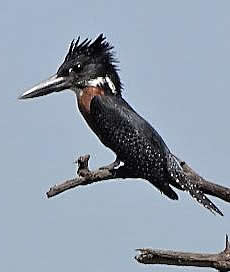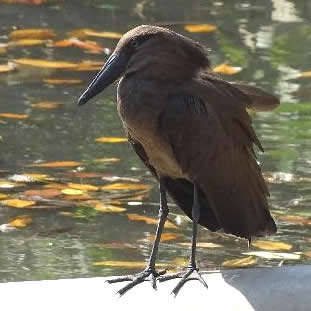 African tiger, giant kingfisher (Everard Daniel) Hamerkop (Everard Daniel).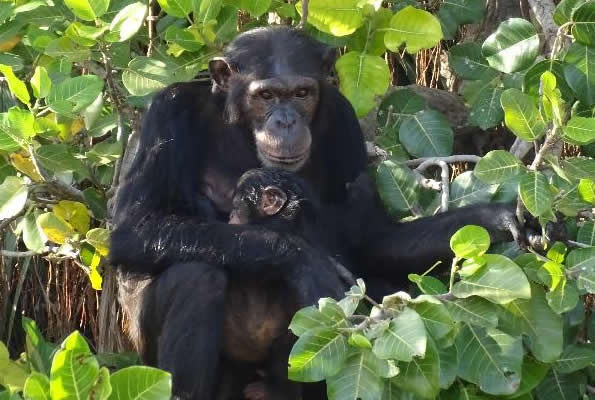 Chimpanzees (Everard Daniel)
Rhodope lily numbers continue to grow: reporting best years for Rhodope lilies ever has become a happy routine, as local expert and Honeyguide leader Vladimir Trifonov in Bulgaria reports. Vlado describes yet another excellent season in his 2022 report. This year's numbers are: 613 individual plants, of which 356 were flowering and 257 vegetative, at the site regularly monitored by Vlado. Vlado says: "It is likely that the increasing number is due to a kind of momentum, after several consecutive years of grazing in the locality, in which competitors (bracken and false helleborine) were removed." There has been less grazing in the past two years, so a decline may be coming.
In November 2022, Honeyguide sent a further £400 to covering monitoring costs for 2021 and 2022.  This continues our support: the year by year story of the conservation of Lilium rhodopaeum, since 2012, is here and there are more photos on Facebook from 2022.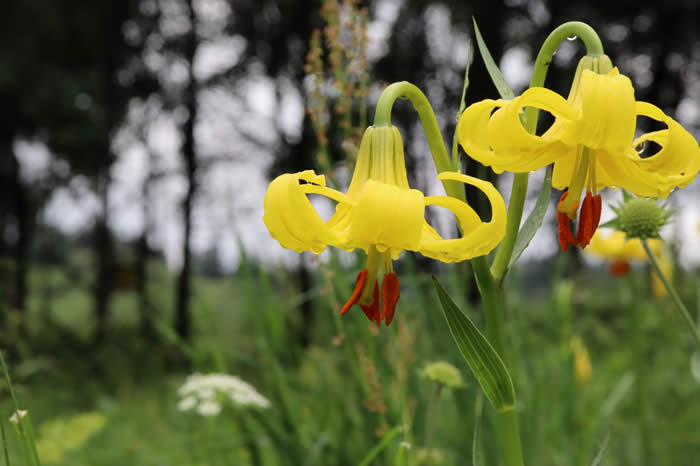 Lilium rhodopaeum, June 2022, a plant with two flowers (Valdo Trifonov).
Menorca, October 2022
Honeyguide's wildlife holiday on Menorca, 5-12 October, faced two challenges. Chris Gibson, our regular leader on Menorca, had a fitness issue so he had to drop out at short notice, so I (writes Chris Durdin) took over as main leader. And our stay coincided with Menorca's rainiest day since records began, much talked about locally. It was still a very successful holiday and happy group with the special landscape, wildlife and atmosphere of Menorca enjoyed by all. Highlights included good views of Egyptian vultures, hoopoes, tortoises, Cleopatra and two-tailed pasha butterflies, some beautiful dragonflies & damselflies, daily hummingbird hawkmoths at our base at Matxani Gran and a fine show of autumn flowers, including narcissi, merenderas, squills and sea daffodils. Photos on Facebook here: Menorca, 5 – 12 October 2022 and holiday report here: Menorca October 2022.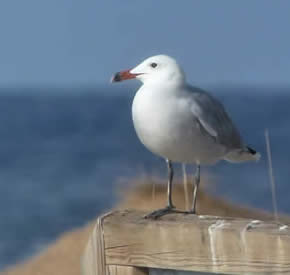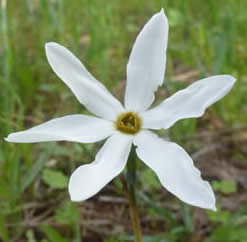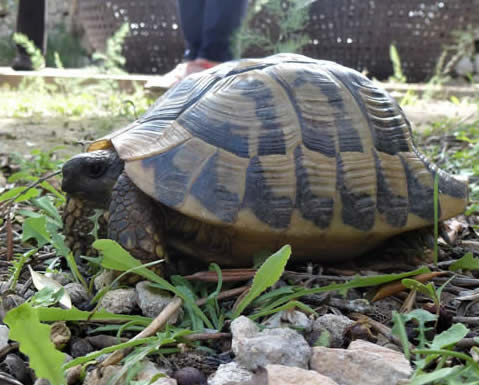 Audouin's gull, Autumn daffodil Narcissus serotinus, Hermann's tortoise.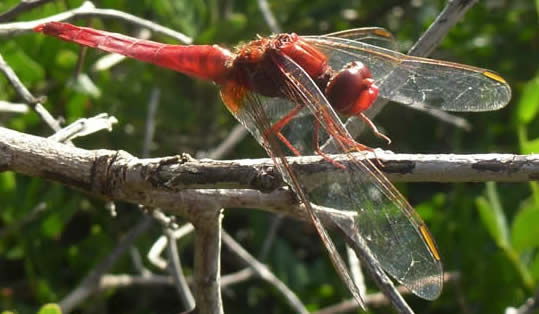 Broad scarlet dragonfly on Menorca.
Falsterbo, September 2022
Honeyguide's second group in Falsterbo, Sweden enjoyed perfect late summer weather, perhaps almost too good as it wasn't until the final day that we saw any honey buzzards. Those apart, migration was lively: many sparrowhawks on the move, flocks of yellow wagtails on the golf course or with cattle; siskins and tree pipits calling as they flew; a very big range of waders, including pectoral sandpiper. Raptors were superb including many white-tailed eagles, hobbies and red kites. There was a good supporting cast of butterflies, dragonflies and other invertebrates, flowers, fungi and galls. And splendid Swedish hospitality and food. Photos on Facebook plus Facebook photos by Brennan Aunger. Holiday report: Falsterbo September 2022.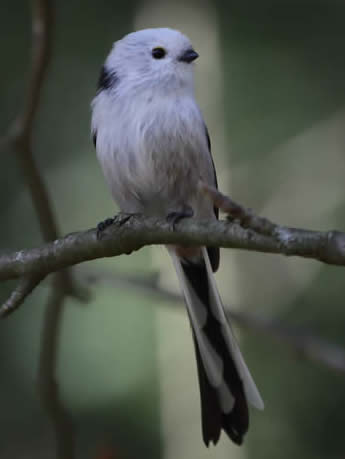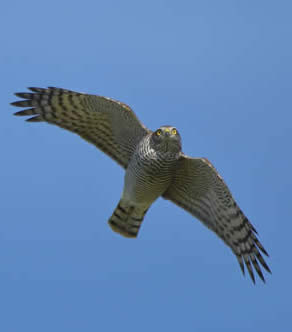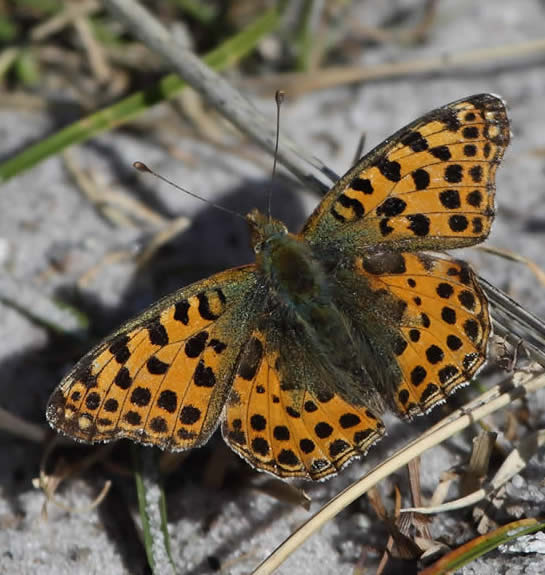 Long-tailed tit, northern white-headed form; migrating sparrowhawk, Queen of Spain fritillary (all by Christopher Hall).
North Norfolk break, October 2022
The break in North Norfolk, autumn, which ran from 10 - 14 October 2022, went well with a mix of people from outside the country and staying over and local Honeyguiders. There was lots to see in the area, as ever, from red-throated divers to egrets and a good range and big numbers of wildlife and waders, including flocks of pink-footed geese and golden plovers. Report here: North Norfolk break, October.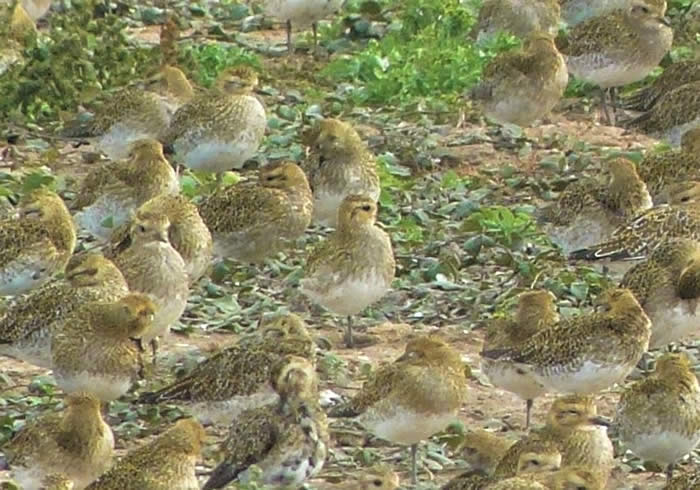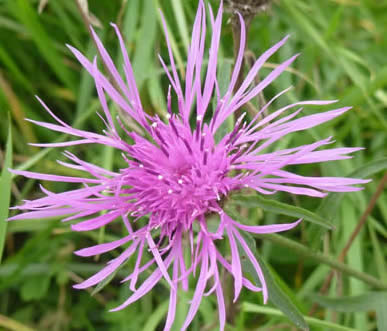 Golden plovers, Titchwell; not a greater knapweed, our first instinct, but the rayed form of black knapweed, ID by an astute Honeyguider.
Honeyguide on Mull, July 2022
Honeyguide's first group on Mull, in colloration with Mull Magic, went well and enjoyed equable weather during the heatwave as well as lots of wonderful wildlife: seabirds (like puffins, below), eagles, divers, orchids and oysterplant among the flowers. More photos from David Bennett here.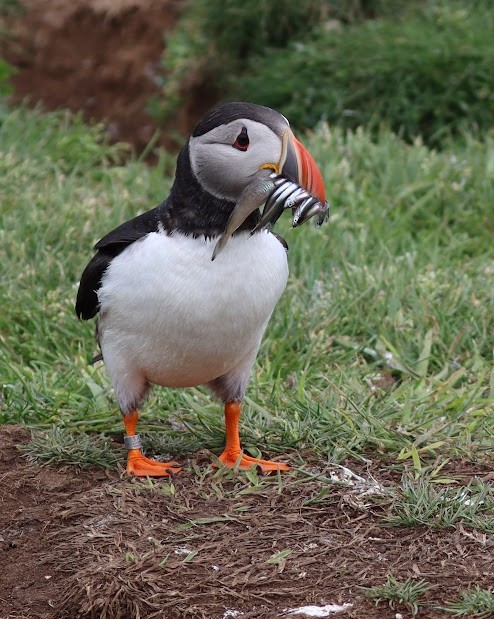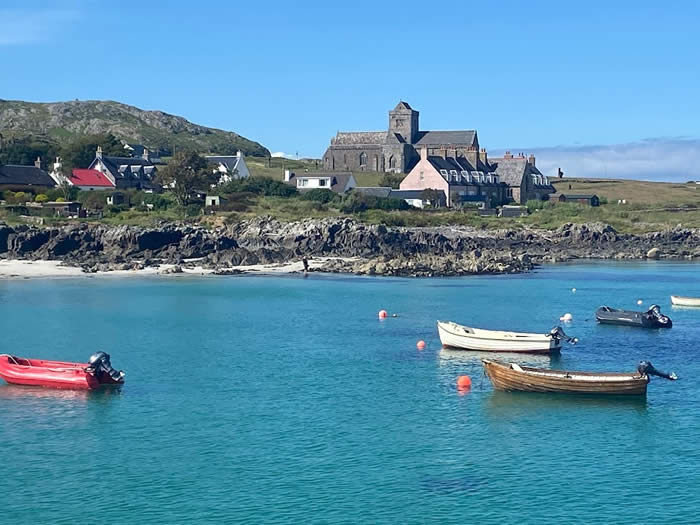 Puffin on Lunga (David Bennett); Iona, which had calling corncrakes (Ruth Fleming).
Iceland, June 2022
Each time I look at the photos from Iceland, writes Chris, there's something else to envy. The extraordinary landscape is a given, from stark to beautiful, with geysers and in-your-face geology. A close family of great northern divers; harlequin ducks; one couple's close encounter with two ptarmigans; breeding waders and redwings close to hotels; an unusual record of parrot crossbills. Here are some photos from Honeyguiders Tim Wright and Ann Greenizan to give a taste. For more: holiday report here.


Great northern divers (TW)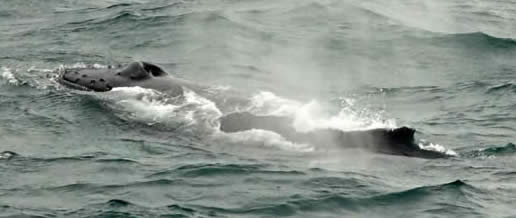 Humpback whale (TW)


Þingvellir (Thingvellir) National Park, where the tectonic plates are parting at 2cm per year (AG).
Picos de Europa, June 2022
Honeyguide's Picos de Europa holiday (12 — 19 June 2022) was great success, though a heatwave in much of Spain made Honeyguide's usual gently-paced itinerary rather essential. The landscape and the richness of the meadows, for flowers and butterflies especially, were highlights for everyone. Other highlights included midwife toad, field cricket, robust spreadwings and several species of orchids.
Photos tell the beauty of the Picos de Europa and its wildlife better than words. Photos from Chris on Honeyguide Facebook 2022, from group members David Bennett here Honeyguide Trip to Picos de Europa June 2022 and Graham Phillips here Picos 2022. Holiday report: June 2022.


Fuente Dé
'Stop Bycatch' in Portugal
SPEA (BirdLife Portugal) recently launched a funding appeal called "Stop Bycatch". Details are on the Stop Bycatch webpage. It's in English, as in part it is aimed at people, like many Honeyguiders, who have been on pelagic trips off the Portuguese coast, watching wonderful migratory seabirds. Perhaps this was with Domingos Leitão, SPEA's Executive Director and several times a guide for Honeyguide in Portugal.
Domingos says: "Many of these birds fly from distant places in the Mediterranean Sea and in the vast Atlantic Ocean just to die in the Portuguese waters hooked or entangled in fishing gear. Seabird bycatch in fishing gear (hooks and nets) is a serious artificial mortality factor and a serious conservation problem for seabirds in Portugal and Europe. SPEA has been doing pioneer work with a few fisherman communities in Portugal. Fisherman are the most powerful allies to solve the problem of Bycatch, but the work with these takes time, patience and money. We raise awareness, we test new mitigation devices and we gain the trust of many fisherman. Our work is getting results and we need to continue and go further."
Most Honeyguiders are probably aware of the huge efforts to stop albatrosses and other seabirds being caught up in fishing gear in the south Atlantic. This is the north Atlantic equivalent, and equally there are practical solutions, given time and money.
The Honeyguide Wildlife Charitable Trust has sent €500 to this appeal from our modest reserves, recently helped by John Durdin's painting exhibition (see below).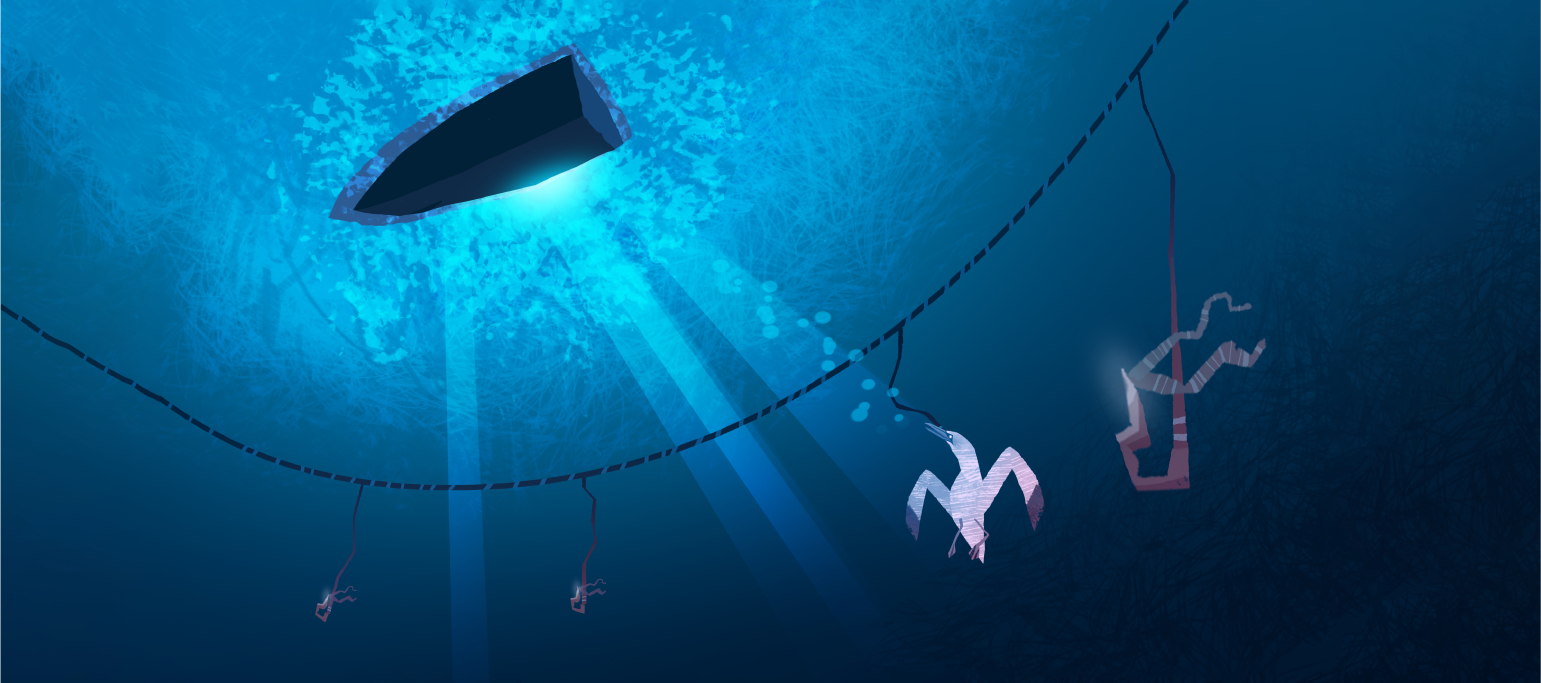 Protecting Bonelli's eagles in Crete
Honeyguide's Crete group in April led to a donation of £690 (€790) to the Hellenic Ornithological Society, BirdLife Greece. One of HOS's current projects is conserving Bonelli's eagles in the eastern Mediterranean –  LIFE Bonelli eastMed Project – in collaboration with Natural History Museum of Crete. Not surprisingly, several of the project sites are on Crete, along with others in the Peloponnese, Cyprus and other Greek islands. This chimes well with our group's experience: twice we saw Bonelli's eagles at Kotsiphou Gorge. 
Telemetry is part of this, and the website here has an inspiring – or frightening, depending on your perspective – set of photos showing a visit to a cliff nesting ledge to fit a radio transmitter to a young Bonelli's eagle near Chania. As you'd expect, a radio tag helps to monitor the bird's movements, giving information that helps to protect it.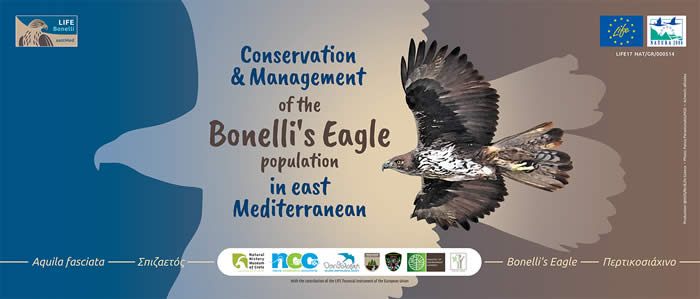 John Durdin painting exhibition
John Durdin, father of Honeyguide's Chris Durdin, has painted in oils for many years. An exhibition of his paintings took place at the church in his north Norfolk village of Plumstead from Friday 27 May (a preview evening) and over the weekend of 28 & 29 May. Details of the event and the full catalogue are via Plumstead village's website. Though some are marked as not for sale (earmarked for family and others), the majority of the 58 paintings were for sale. Many of the paintings are inspired by Honeyguide holidays, such as South Africa, Spanish Pyrenees and the Danube Delta.
I know my father enjoyed the social side of many people visiting during the course of the weekend. Proceeds mostly went to St Michael's Church, raising a useful sum of money. In addition, a proportion was earmarked for the Honeyguide Wildlife Charitable Trust raising a little over £600 for Honeyguide's charity.
Crete, April 2022
Three years after the last group on Crete, it was good to be back. Crete was gorgeous, and the weather was just right. Hillsides were yellow with giant fennel and Jerusalem sage; we found more than 20 species of orchids. Migration was under way, with highlights including daily whinchats in Plakias, flocks of herons and egrets on the move and ten blue-cheeked bee-eaters at Frangocastello - a write-in on the checklist - as well as 'real' bee-eaters elsewhere. Orchid photos on Facebook and more Facebook photos and Crete 2022 holiday report.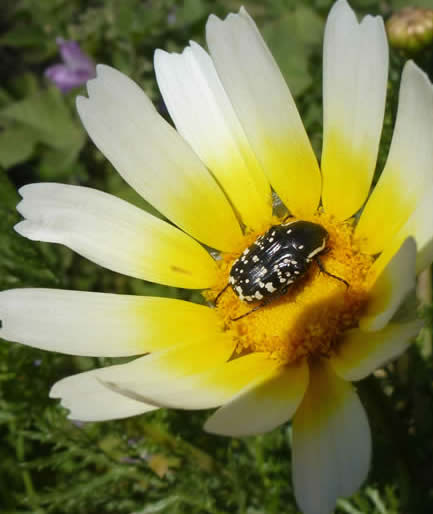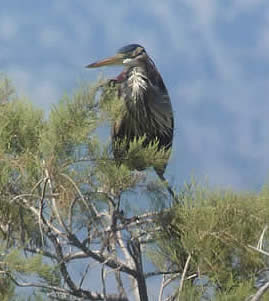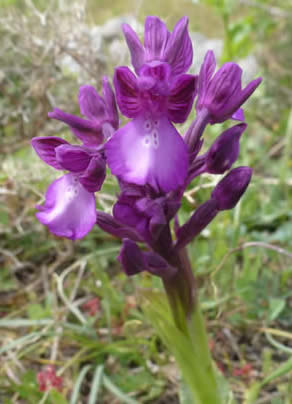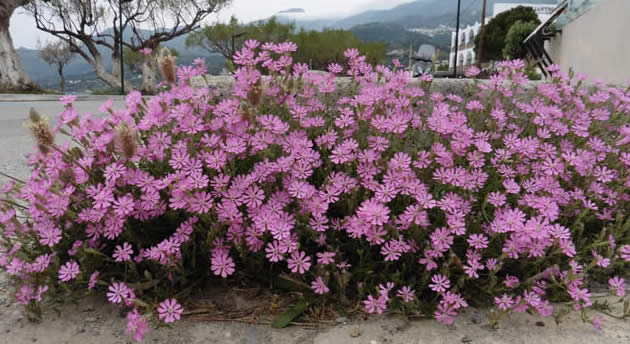 Crown daisy with a pollen chafer; migrant purple heron on a tamarisk; Orchis boryi.
Below: Mediterranean catchfly Silene colorata in Plakias.
Extremadura, March 2022
Extremadura, with local guide Martin Kelsey, was Honeyguide's first overseas group for two years. Perhaps photos are better than words to mark the occasion. As photographer Barry Madden says, "an excellent way to celebrate a return to something approaching normality." Extremadura report here.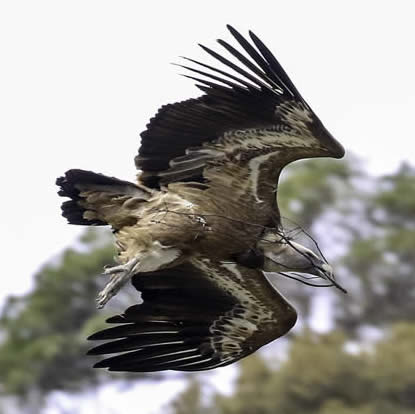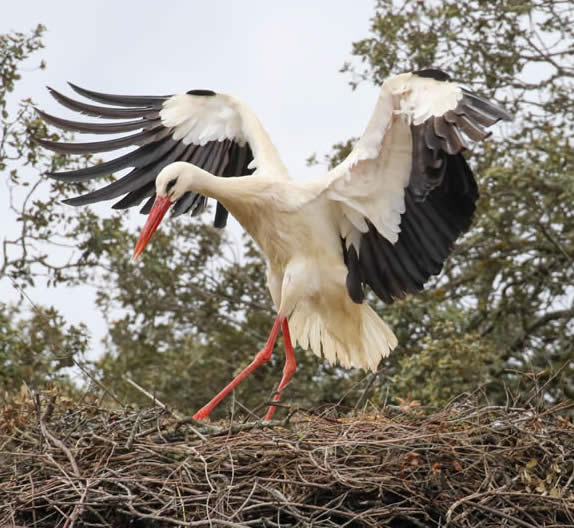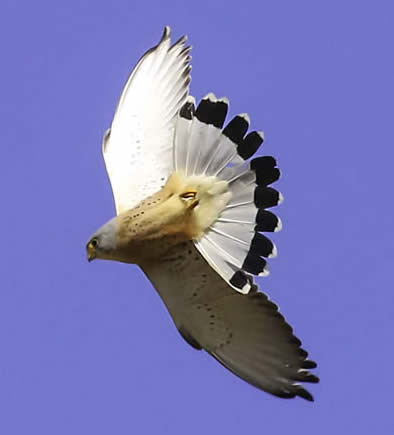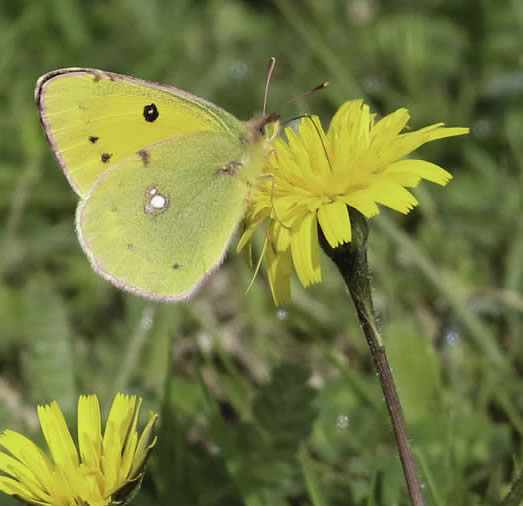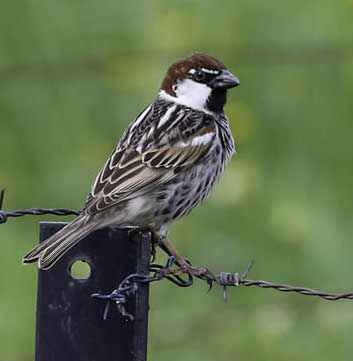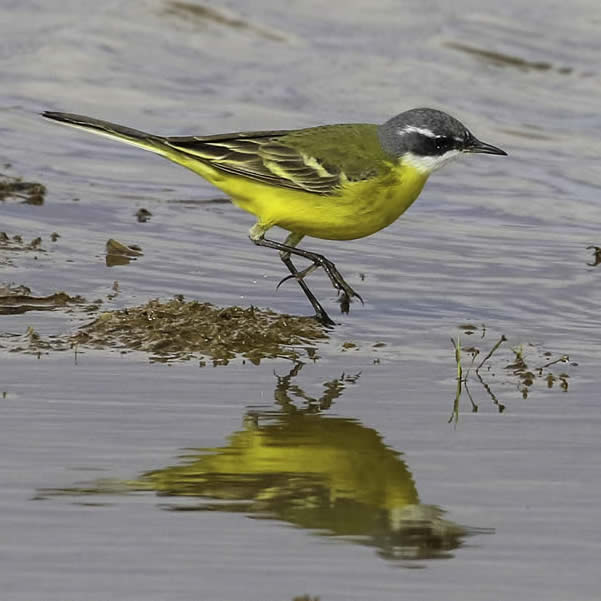 Top row: griffon vulture, white stork, lesser kestrel.
Bottom row: clouded yellow, Spanish sparrow, Iberian yellow wagtail.
See these bigger and many more in this Facebook set of photos.
Three more records of hoof fungus gnats
This is the title of short paper that I wrote, published by the Norfolk & Norwich Naturalists' Society in the Norfolk Natterjack, and now put into blog form - see Hoof fungus gnats, 23 March. The link with Honeyguide is that records from two local Honeyguide events last autumn have been confirmed as the fourth and fifth for England. It's something to share as I reckon more records will emerge through sharing the photos on the blog and below.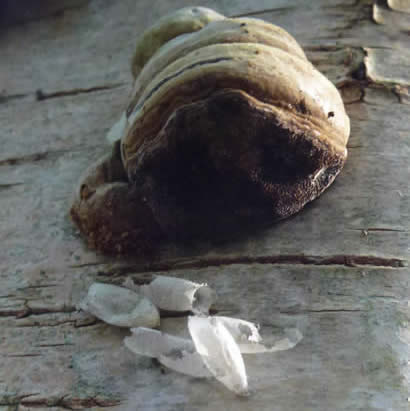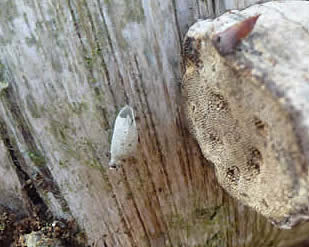 Hoof fungus and fungus gnat cocoons from Foxley Wood (left) and Broadland Country Park (right), autumn 2021.
Covid tests on arrival in England to go
From 11 February, if you qualify as fully vaccinated for travel to England, you will not need to take a COVID-19 test before you travel to England or after you arrive. Full details on gov.uk here. Testing remains for those who are not fully vaccinated and rules may be different in other parts of the UK.
This change is introduced in time for the February half-term, and well before Honeyguide's spring holidsys to Extramadura and Crete. Passenger Locator Form (PLF) is set to remain, in a simplified format, before you travel.
Passport validity
From 16 December 2021, the following words are on the travel advice pages of gov.uk for EU countries. "If you are planning to travel to an EU country (except Ireland), or Switzerland, Norway, Iceland, Liechtenstein, Andorra, Monaco, San Marino or Vatican City, you must meet the Schengen area rules.
"Your passport must meet 2 requirements. It must be:
less than 10 years old on the day you enter (check the 'date of issue')
valid for at least 3 months after the day you plan to leave (check the 'expiry date')
"We are asking the European Commission to clarify the 10-year rule. Their guidance for Schengen border guards may not be updated until the spring of 2022. Until then, for some Schengen countries your passport may need to be less than 10 years old during your whole visit, and the 3 months at the end of your visit may need to be within 10 years of your passport's issue date.
"Check both the issue date and the expiry date in your passport. If you renewed your passport early, extra months may have been added to its expiry date. This could affect the requirement for your passport to be less than 10 years old."
There's no point in mincing words: this is a pointless bureaucratic complication caused by the nonsense of Brexit.

---

Have I got old news for you? . . . News 2020-21 . . . News 2019. . . News 2018 . . . News 2017 . . .  News 2016 . . . News 2015 . . . News 2014 . . . News 2013 . . . News 2012 . . . News 2011 . . . News 2010 . . . News 2009 . . . News 2008 . . . Back to top of this main news page