Białowieża forest
Here are a few photos from the celebrated primeval forest of Białowieża in Poland, which I visited on a recce visit (in September 2009).
You have to be with an official local guide - I was with Mateusz Szymura, as well as Honeyguide leader Artur Wiatr. The entrance to the strictly protected part of Białowieża National Park is simple but elegant.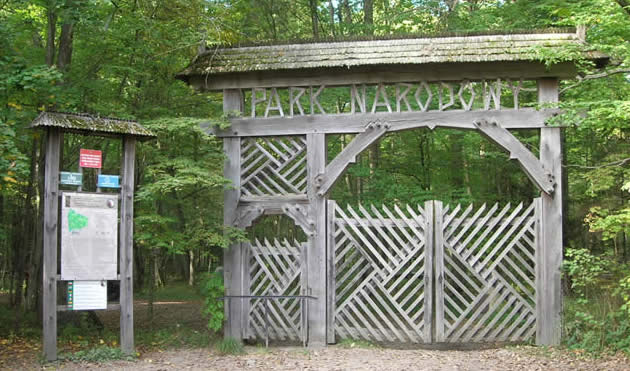 Forget living trees for a moment. The key component of Białowieża National Park is the volume of dead wood, fallen and standing.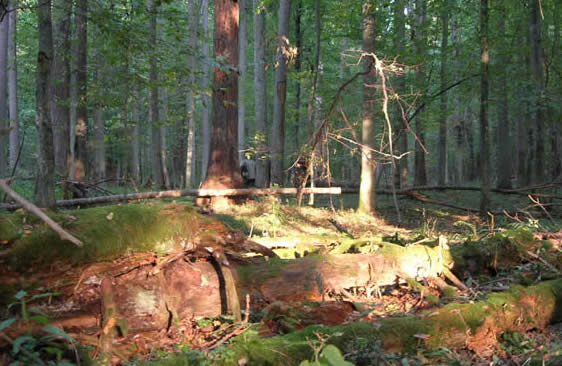 The tree species are largely familiar to a naturalist from the UK, though the mix of deciduous and evergreen is interesting. We noted large-leaved lime, spruce, 'English' oak, hornbeam, alder, hazel, silver birch, wych elm, Scots pine and Norway maple.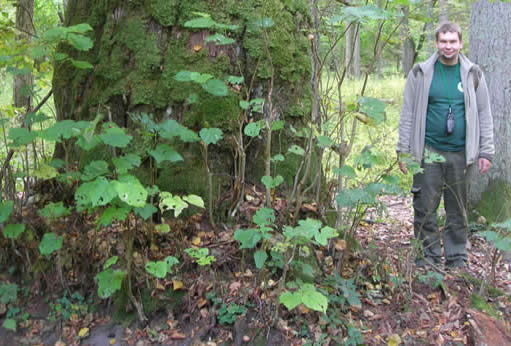 Large-leaved lime and forest guide Mateusz Szymura
All the fallen timber makes the forest look 'untidy' compared with a managed woodland. Wild boar rootings add to this effect. Untidy, of course = good for wildlife.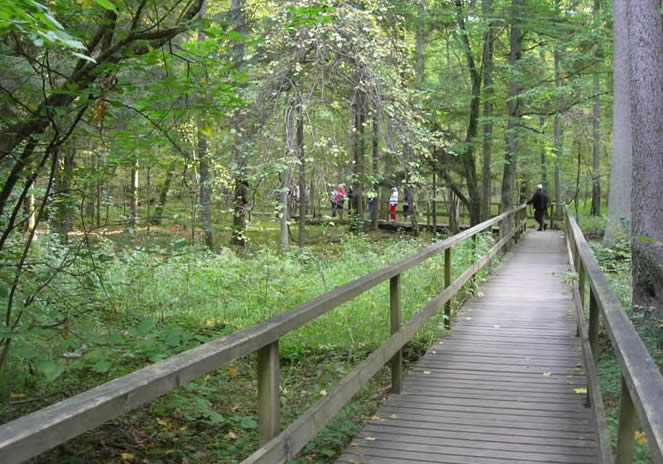 A boardwalk helps to protect a wet area and allows easy access.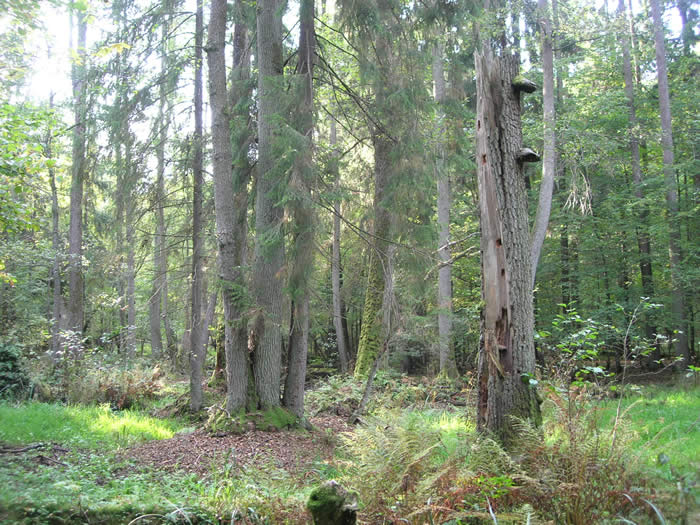 Spruce attracts three-toed woodpeckers, one of eight woodpecker species, including white-backed and middle spotted. I must visit in spring one year!
Big though the strictly protected part is - 100 square kilometres - the bulk of Białowieża forest is 'managed', i.e. timber extracted, and a vigorous debate continues about extending the National Park boundaries.
That wider area of forest includes a superb patch of flooded woodland pictured, right: there are more pictures on our beavers web page.
Chris Durdin, October 2009
Back to Poland . . . . . . . . . . . . . . . . . . . . . . . . . . . Honeyguide nature notes