Madeira
6 — 13 October 2020
Pearl of the Atlantic
Madeira's scenic contrast between sea and mountains, tropical gardens and equable year-round temperatures – around 17ºC in winter – make it a tempting holiday destination, especially in the British winter. For naturalists, the isolation of this Portuguese archipelago, some 500 kilometres west of the African coast, brings special wildlife including many species found only here.
The scenery is immediately striking, with cliffs and mountains rising to more than 1800 metres squeezed into an island of only 741 km2. Old irrigation channels, known as levadas, with their side paths are excellent – and fairly flat – ways to get to know Madeira and its cultural and natural heritage, like the laurel forest. The green forest contrasts with the blue ocean – where there is a chance to observe some cetaceans.
The rural hotel where we stay, Hotel Rural A Quinta, is near Santo da Serra in the northeast of the island. It's close to the airport but away from the main tourist areas around Funchal.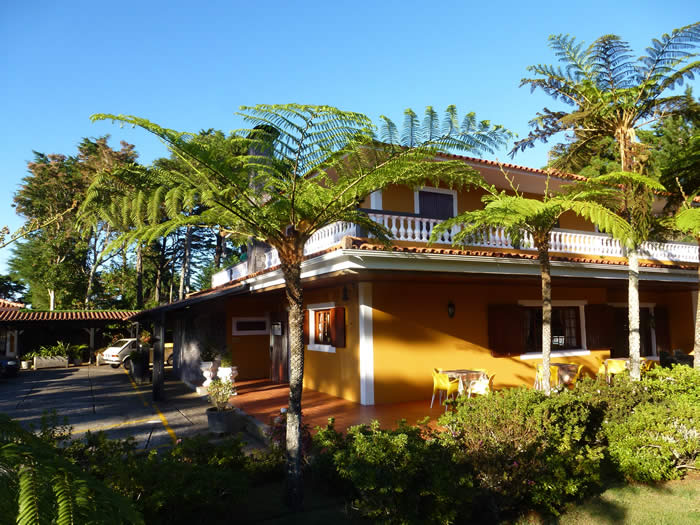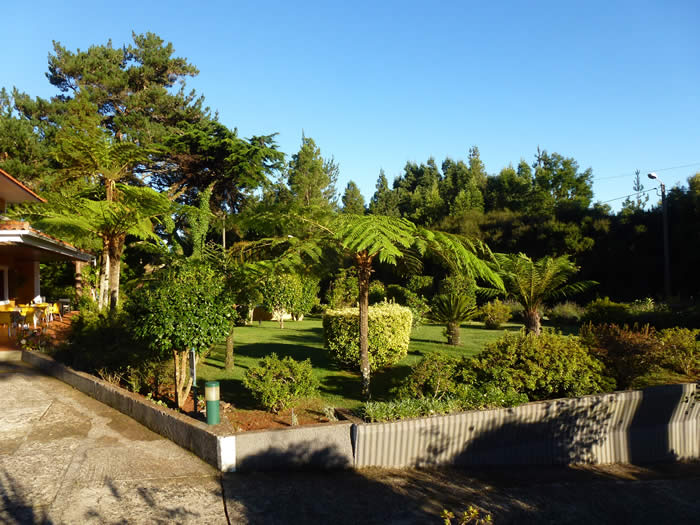 Hotel Rural a Quinta and its garden, October 2018.
Flora
The main focus of this trip for native flora will be the laurel forest, a UNESCO World Heritage site, with its endemic trees, shrubs, ferns, mosses and lichens. This forest is so named due to the dominance of trees from the laurel family, such as bay laurel, fetid laurel, Madeira mahogany and the Canary laurel. A few native flowers should be flowering in October, including Madeira marigold, though many will just be in leaf.
Away from the laurel forest, the range of flowers from around the world is very striking, such as bird-of-paradise, agapanthus and king protea – these all from South Africa – among many exotic trees and shrubs.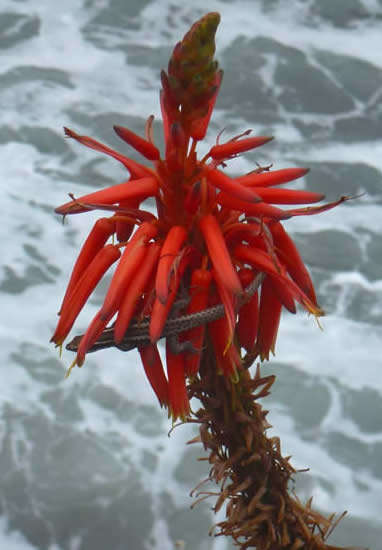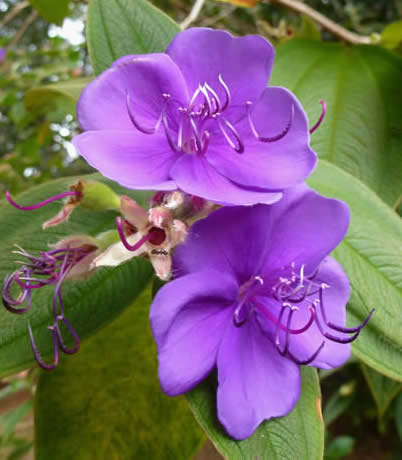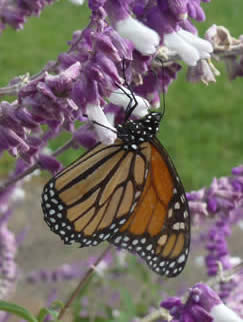 Aloe with Madeira wall lizard; Brazil spider flower Tibouchina grandifolia; exotic flowers also attract insects like this monarch butterfly.
Birds
Three birds occur only on Madeira, trocaz pigeon, Madeira firecrest and Madeira chaffinch (the last a recent 'split'), and we aim to find these. Local subspecies around at the time we are in Madeira include Berthelot's pipit Anthus bertelotti madeirensis, grey wagtail Motacilla cinerea schmitzi and rock sparrow Petronia petronia madeirensis. Other birds include plain swift, canary, spectacled warbler, waxbills and migrants such as waders. Bird density is low in Madeira and local knowledge to find these specialities is essential.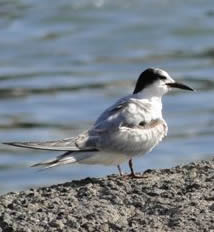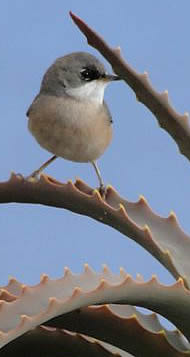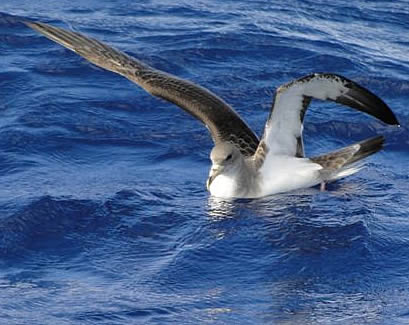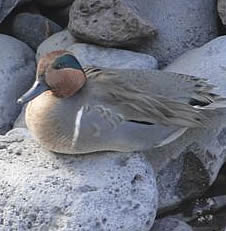 Birds from November 2011, all by John Rumpus. Full report is here.
Left to right: Sandwich tern, spectacled warbler (on sword aloe Aloe arborescens), Cory's shearwater and green-winged teal.


Cory's shearwaters at sea.
Other wildlife
A sea trip offers the chance to see Cory's shearwaters and Fea's petrels close to Madeira Wind Birds' boat. There is also a chance of cetaceans, for which short-finned pilot whales are the most likely.


Pilot whales, October 2018.
The endemic Madeira wall lizard is abundant. Butterflies are also interesting and easy to see with endemic species as Madeira grayling Hipparchia madeirensis and Madeiran speckled wood Pararge xiphia, plus sub-species like Madeira small copper Lycaena phlaeas phlaeoides. Indian red admiral, long-tailed blue and the beautiful monarch butterfly also breed on the island.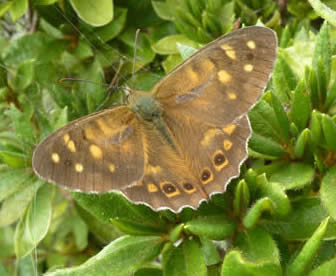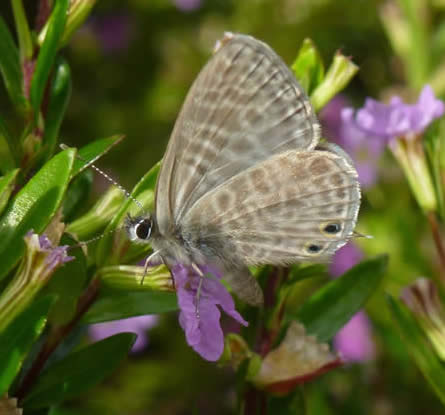 Madeira speckled wood; Lang's short-tailed blue. The first is endemic to Madeira, the second a recent colonist. More on Madeira butterflies (October 2018, on Honeyguide's Facebook).
Holiday details
Our days out visit a range of landscapes and protected areas throughout Madeira. Some days combine gentle walking with bird and flora watching; others will be mainly by minibus stopping at hot spots. A sea trip on the eastern side of the island shows us Madeira from the sea and its maritime species. There will also be free time with an opportunity to visit the celebrated botanical and tropical gardens in/near Funchal.
Price: £1,500 per person in twin room for a full week (Tuesday to Tuesday)
Drinks with meals not included.
Single room supplement: £130
En suite facilities.
Flights: scheduled easyJet flights London Gatwick to Funchal. Other options may be possible.
06 Oct: EZY8135 depart London Gatwick 07:40 arrive Funchal 11:40.
13 Oct: EZY8136 depart Funchal 12:10 arrive Gatwick 15:50.
Deposit: £300
Maximum number: 12, minimum 4

Madeira wall lizards
Leaders
Catarina Fagundes and Hugo Romano run Maderia Wind Birds, a small company specialising in observing the endemic and indigenous species of birds and plants on the island, and jointly lead all our groups on the island.
The company embraces the principles of sustainable tourism, contributing to the conservation and interpretation of the natural heritage of Madeira's archipelago.

---
Birdwatching at sea with Madeira Wind Birds
As well as general natural history guiding, watching seabirds at sea is a more specialist - and increasingly popular - opportunity with Catarina and Hugo from Madeira Wind Birds. This includes the 'Zino's Petrel Pelagic Expedition' - "... three days Pelagic Adventure on the North Atlantic Ocean, dedicated to Zino's Petrel, Fea's Petrel and Storm-petrels". These pelagic trips are seven hours at sea for three days in a row, and they run from May to August, the peak time for seeing these seabirds.
The pelagics are offered through Madeira Wind Birds directly and not through Honeyguide. Click on the link above for more information, availability and to contact Hugo and Catarina.
Honeyguide's holiday includes a short boat trip - two or three hours - but our holidays are land-based and the timing is away from the peak season for seabirds at sea.
Conservation Project
Europe's rarest breeding seabird and once thought to be extinct, the Zino's Petrel or freira, Pterodroma madeira, is endemic to Madeira. The Freira Conservation Project (FCP), founded in 1986, is a group of people and institutions working on the conservation of Zino's petrels, especially by controlling its main predator, the rat. The FCP has overseen a steady increase in numbers nesting in the central massif of Madeira. We will not see them as they can only be seen between April and August.
Dr Frank Zino, the son of Alec Zino who rediscovered the bird and named it as a separate species, is the FCP's president and will meet us for a brief talk about Zino's petrels.
---
The Freira Conservation Project blog here includes regular reports from Frank Zino and his team on their somewhat perilous visits to the Zino's petrel breeding ledges, high in the mountains on Madeira.
This monitoring work has been especially important after a massive forest fire on the island of Madeira killed several breeding adults and 65% of that year's petrel chicks in August 2010. BirdLife International launched an appeal for funds.
After that damaging season, additional donations came in from Honeyguiders for the FCP, via the Honeyguide Wildlife Charitable Trust. Topped up with Gift Aid, we raised an additional £288 for Dr Zino and his team in this way, working at the sharp end for Zino's petrel conservation in Madeira. This, plus money raised from conservation contributions from our regular holidays on Madeira, is mostly spent on dataloggers to be attached to Zino's petrels and other seabirds. These gather vital information on the movements of seabirds at sea.