Mammals at Addo Elephant National Park
This is a collection of photos, all except the buffalo by Honeyguider Rob May, taken on our holiday to the South Africa's Garden Route and Addo Elephant National Park in October/November 2009.
There were just too many pictures to put in the holiday report, so we're pleased to feature more here.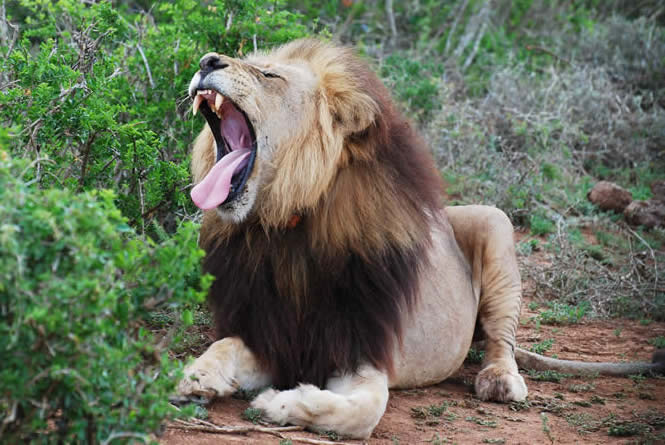 The two male lions in Addo were brought in from the Kalahari, the most similar race to the lions that would once have been here. They have large darks manes that stretch down between their front legs.

Here's a group of females and large cubs in the shade of some scrub.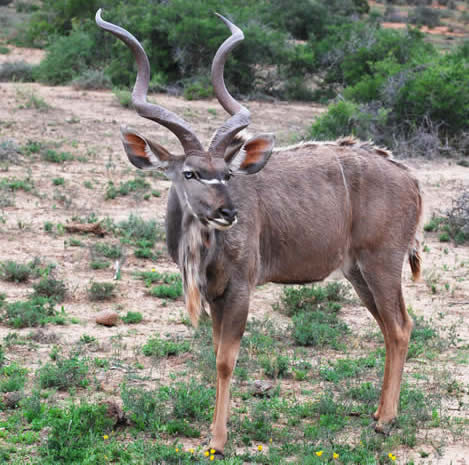 Kudu was the mammal we saw most of at Addo. Females lack the twisty horns of the male, above. Alpha males have the longest horns, with most twists.

Warthogs, of course. I think they're cute.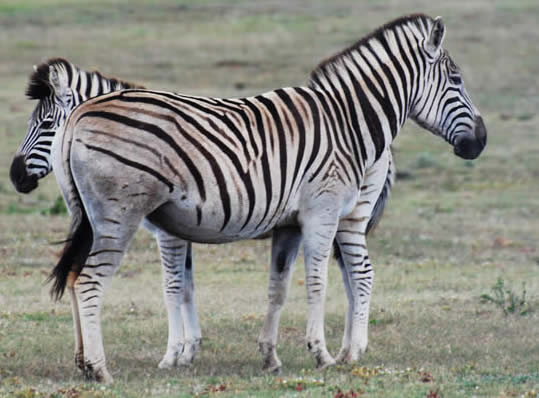 Burchell's zebras. Re-introduced to Addo.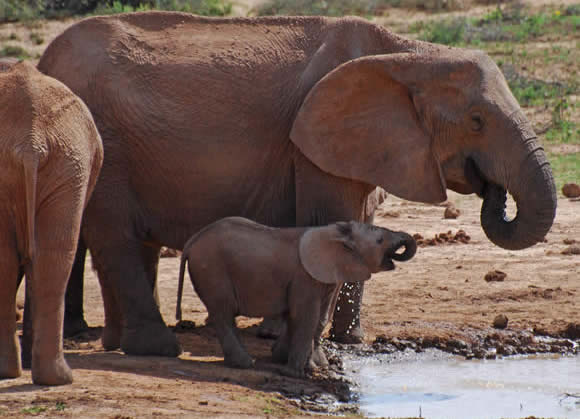 You were just thinking - it's called Addo Elephant National Park, so there must be some! And there are, lots, and increasing steadily.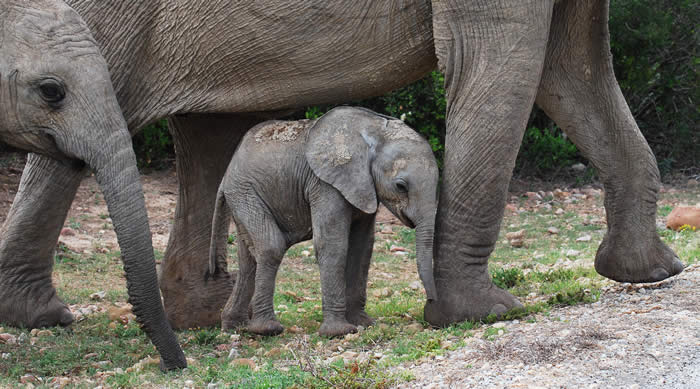 We saw several young elephants. This one's just a few days old.