Photospot: hoary mullein
"Tricky group, mulleins." I can hear myself saying it (yes, also for crucifers, umbellifers and others). There is some truth in that, in eastern Europe anyway, where even with a specialist local flora all may not be clear.
But in the UK, it's likely that a mullein will be one of just three species — or just two outside East Anglia. It's that East Anglian species featured here.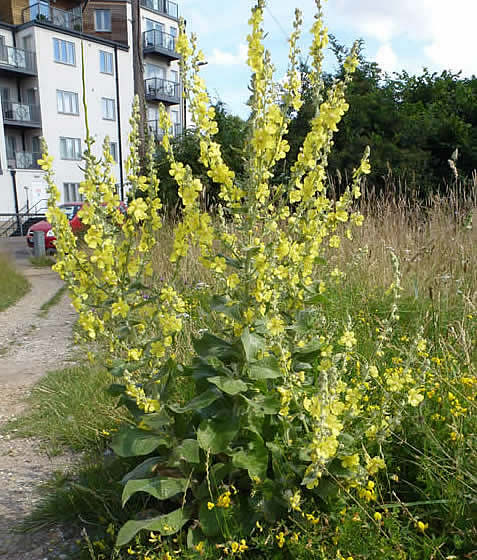 This plant caught my eye when driving past a small area of rough ground by King Street, Norwich. The multi-branched, candelabra effect immediately makes hoary mullein the likely ID. I returned later by bike.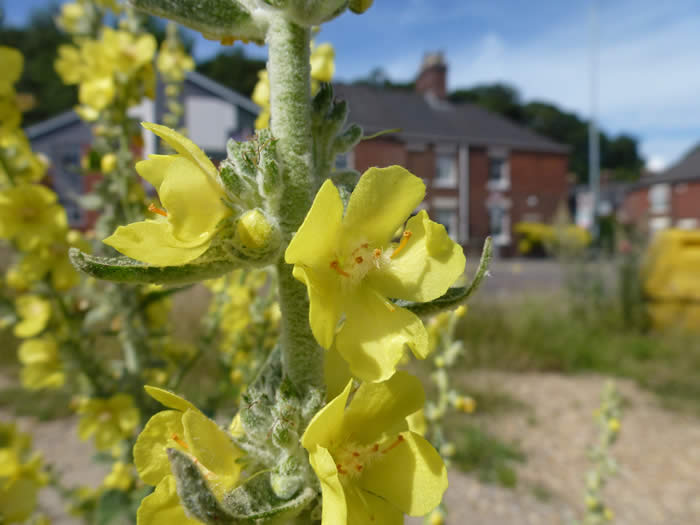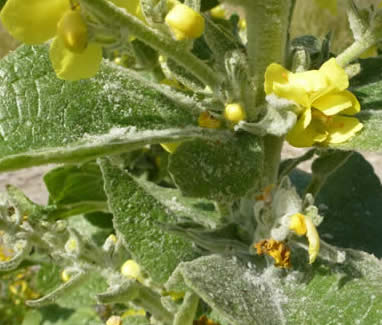 On the left picture, the lack of purple hairs on stamens rules out dark mullein Verbascum nigrum, which is 'little branched'. Great mullein (Aaron's rod) Verbascum thapsus is usually unbranched. The grey down is visible in both pictures, but that becomes much reduced on the leaves.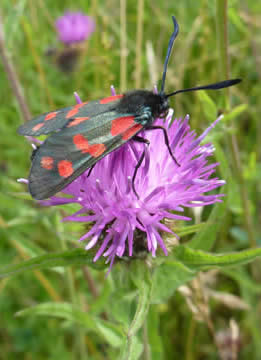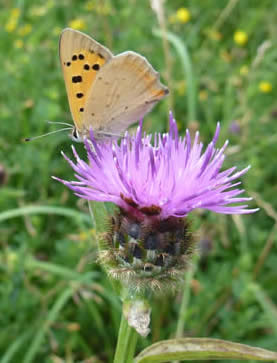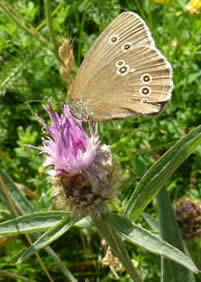 | | |
| --- | --- |
| Flowers = insects! In just a few minutes there were several 6-spot burnet moths (above, left) and six butterflies species: small copper and ringlet (above), meadow brown, common blue, large white and small tortoiseshell. Note how black knapweed is a favoured flower for the three above, and for this red-tailed bumblebee. | |
Photographs on this page by Chris Durdin, all apart from the caterpillar taken on 8 July 2014.
More nature notes

Part of the old City wall, in the background.
---
Later addition, exactly three years on (also more photos in right hand column):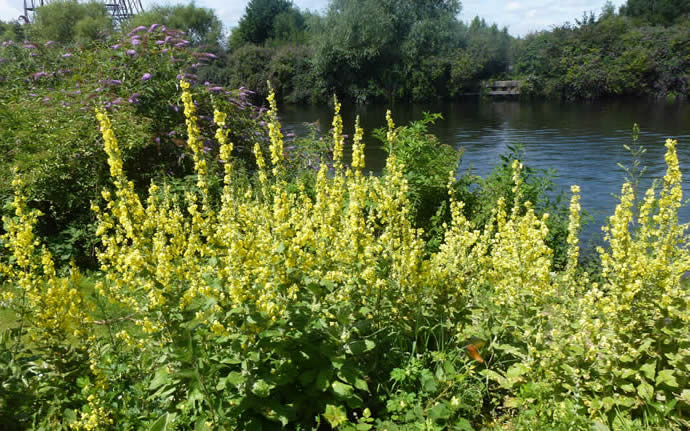 Hoary mulleins by the River Yare at Whitlingham Country Park, 8 July 2017.