The Peloponnese in January
Sue Davy is a Honeyguider who is our host in the Peloponnese. Southern Greece in January is quite different from our northern European winters.
Sue writes:
After nearly eight months of drought, autumn in the Peloponnese brought much needed rain — lots of it! January has had the most beautiful, warm, sunny days with some very wet ones every now and then.
The combination of such contrasting days has encouraged the flowers and the hillsides are beginning to take on a yellow tinge from countless different yellow composites — the ones I always say I'll come back to later.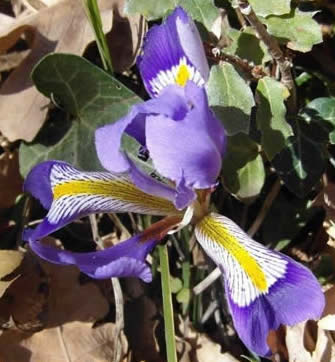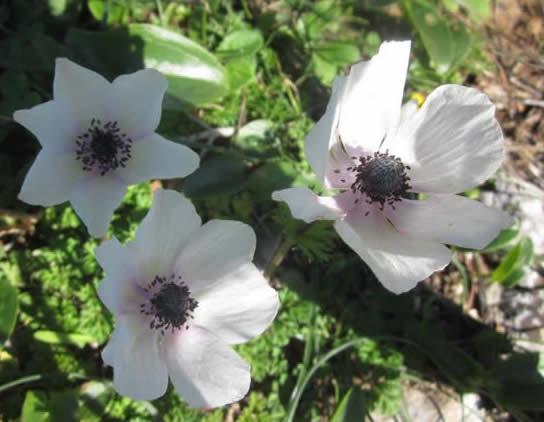 Algerian iris, Iris unguicularis; Crown anemones Anemone coronaria.
Others are easier to identify and here's a selection of photos I took in my local area during January. Above are Algerian iris and crown anemones, with Anemone blanda on the right.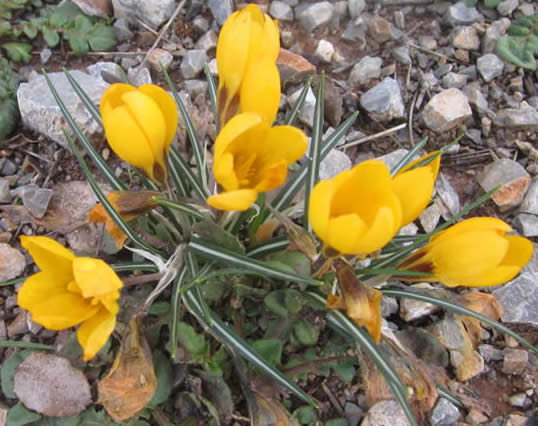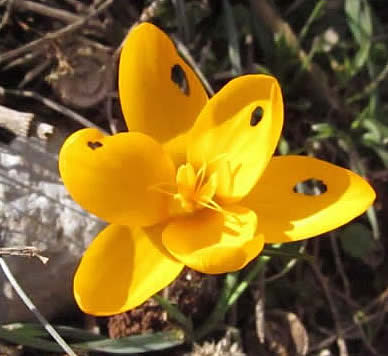 Early bulbs include Crocus olivieri (left and centre) and sand crocuses (Romulea).
Also flowering are shrubby globularia Globularia alypum (such an unattractive name but such a beautiful colour), bean trefoil (don't smell that one too closely ... the scientific name Anagyris foetida is a hint!), Judas trees and lots of almond blossom. And these: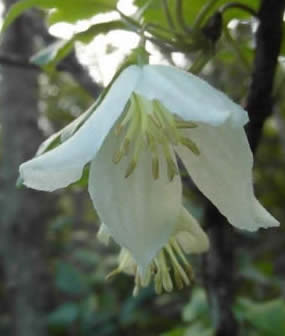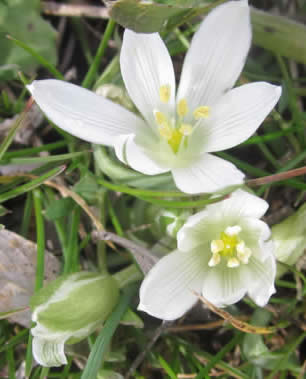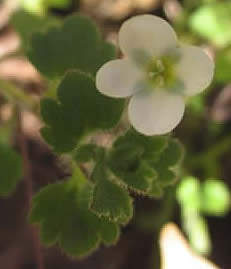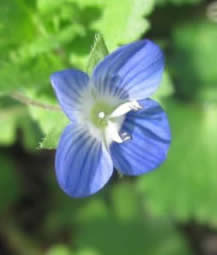 Virgin's bower Clematis cirrhosa, from which most cultivars of winter-flowering clematis are developed; star-of-Bethlehem; the white speedwell Veronica cymbalaria, often on walls; common field speedwell Veronica persica, also common in the UK.
Just a few of the birds I've seen are meadow pipits, stonechats, serins, sombre tits, long-legged buzzard, black redstarts, Sardinian warblers, blackcaps, grey wagtails, marsh harriers, great white egrets, teal, kingfishers and Cetti's warbler.
Add to the mix butterflies, lizards, tortoises and a great variety of insects and you will understand why I love sharing my home patch with the Honeyguide groups.
As for this area of the Peloponnese, I can't better Gerald's words from his holiday highlights last year that here you are, "Seeing the real Greece and not the rubbish they show you on the telly."
I look forward to meeting more of you in April – you will be in for a treat!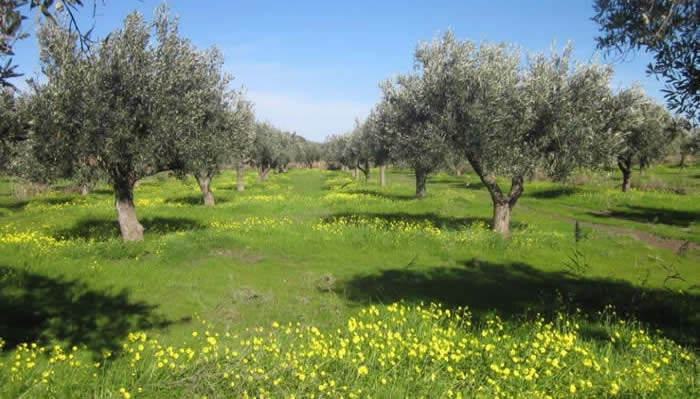 Astros olive grove. If this is January, just imagine what it will be like in April!
Honeyguide nature notes . . . . . . . . . . . . . . . . . . . . . . . . . . . . . Peloponnese