Photospot: Andalusian Wall Lizard
This page is to show some photos of Andalusian wall lizard Podarcis vaucheri, a species only relatively recently recognised as distinct from Iberian wall lizard.
The main sequence of photos are by Honeyguider John Croft, and were taken on Gibraltar on 15 March 2015. They make a fine showcase for this handsome lizard and speak for themselves ...

1. Male on the prowl ...

2. Male catches female ...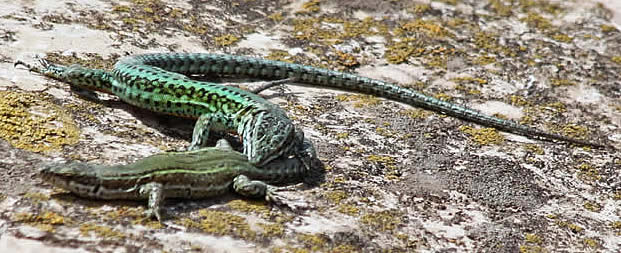 3. Male has caught female ... and finally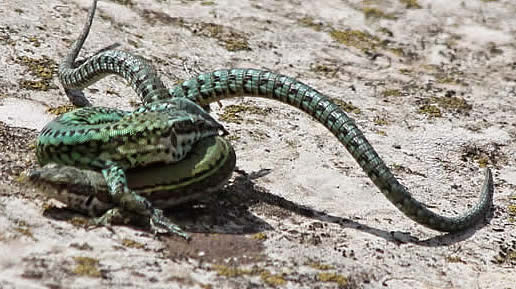 4. 'Embracing bundle', as John put it.
More nature notes . . . . . . . . . . . . . . Honeyguide's Tarifa & Gibraltar holiday