Latin America
Please see cautionary note in the right hand column about Mexico.
We are very happy to encourage Honeyguiders to travel in Latin America with our hosts in Hungary, Gábor Orban and his partner Andrea Katona. They look after groups in Latin America during our winter months — roughly November to April.
Gábor and Andrea are based during that time in the Yucatán, Mexico. They know pretty well almost all the Central American countries, from Guatemala to Panama, plus some South American destinations including Colombia and Ecuador & the Galápagos.
---
The Pantanal
Gábor and Andrea organised - with Honeyguide - and led a holiday group in Brazil's fabulous Pantanal in the autumn of 2017. They hope to take more small groups here: you can contact the Honeyguide office, or better still, contact Gábor and Andrea directly.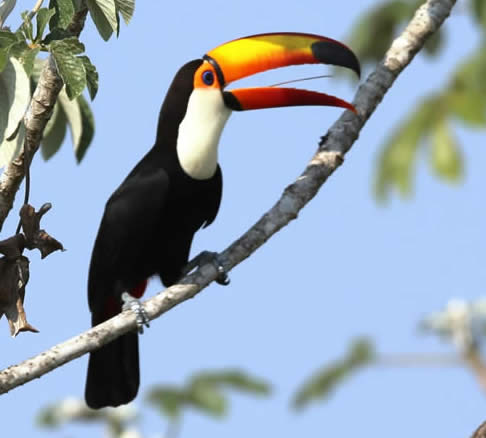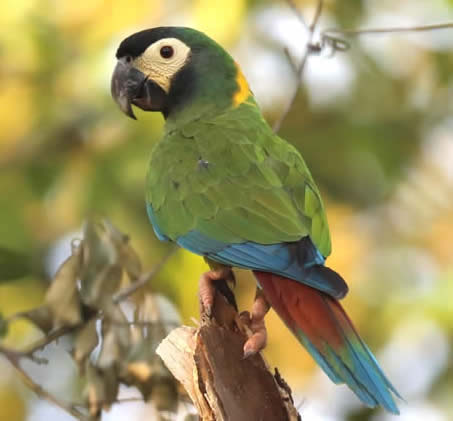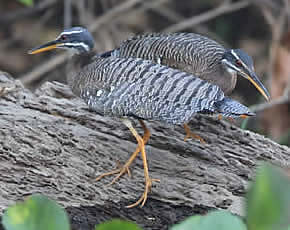 Pantanal birds: toco toucan; golden-collared macaw; sunbitterns.
Pantanal, more information: Honeyguide's Pantanal holiday (2017)
A selection of Gábor and Andrea's Pantanal photos on Facebook here.
Bumper Pantanal holiday report 2017 here.
---
Nature & Culture – hand in hand in Mexico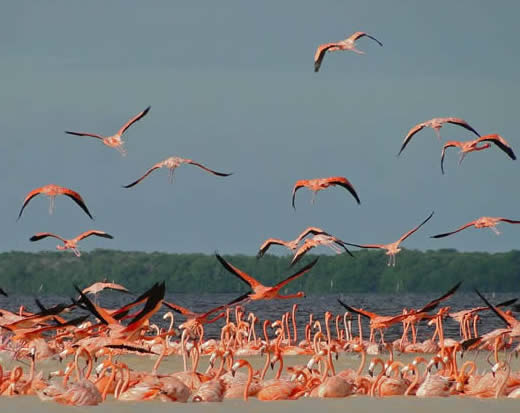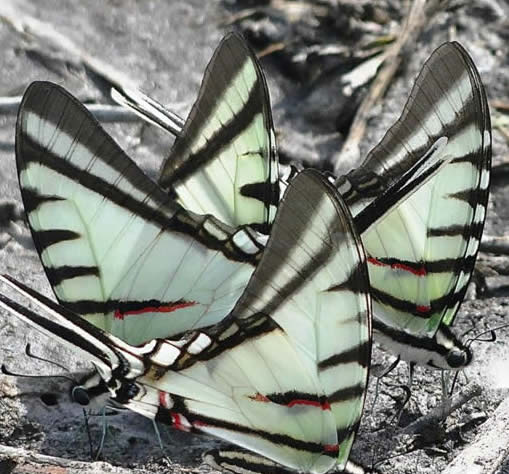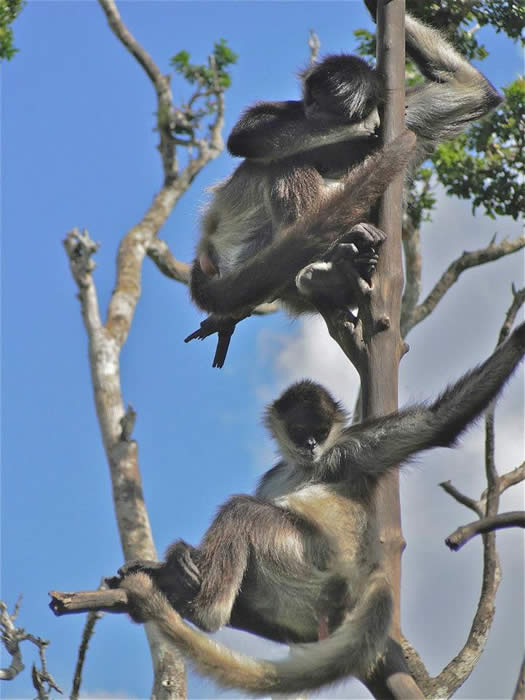 Ancient Maya city of Uxmal; greater flamingos at Rio Lagartos; dark-kite swallowtails, spider monkeys.
They run birdwatching, general wildlife, photographic or cultural holidays, or a mix of all of these.

'Nature & Culture – hand in hand,' is how they describe it. The Yucatán in Mexico is a perfect place for this combination: amazing ancient Mayan archaeological sites with attractive birds and wildlife.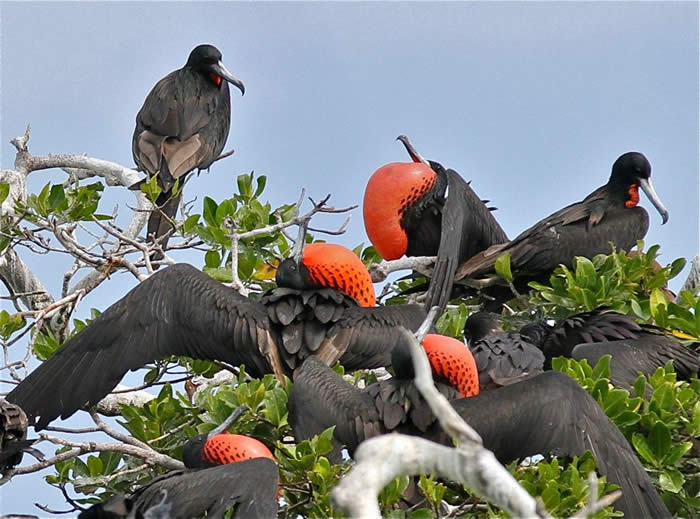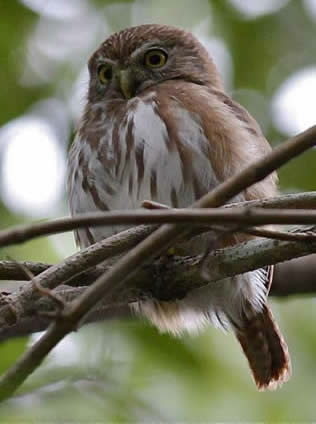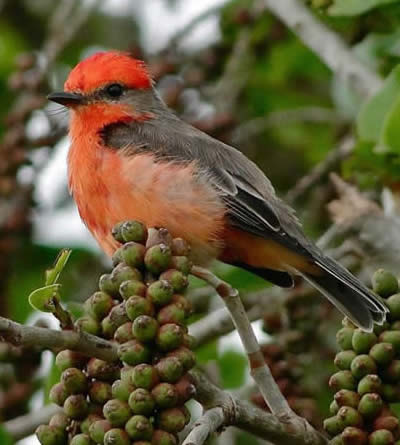 Magnificent frigatebirds, ferruginous pygmy owl, vermilion flycatcher.
On the Yucatán peninsula in Mexico, with a fortnight there it is possible to combine the perfectly flat Yucatán peninsula with the contrasting hilly region of Chiapas, offering completely different habitats and species. A good option is a circuit starting from Cancun. If you are in the region on a beach/ sun holiday and you would like to go out on daily outings, that is possible as well.
Click here for an album of 140 photos from Yucatán/Chiapas.


Rio Lagartas
What to see
The birds range from frigatebirds, flamingos and pelicans to colourful orioles, hummingbirds, toucans, trogons and motmots. The Yucatán offers dozens of interesting endemic bird species and other local wildlife that you cannot find anywhere else.
The butterflies, dragonflies and bugs are equally varied and colourful.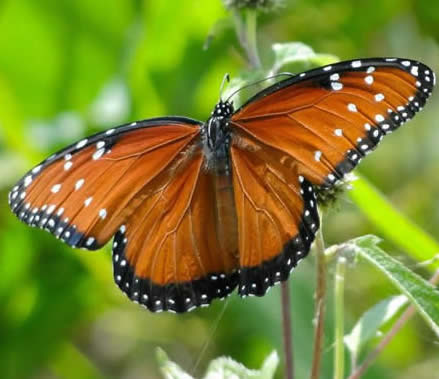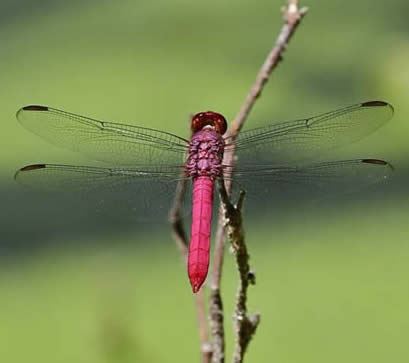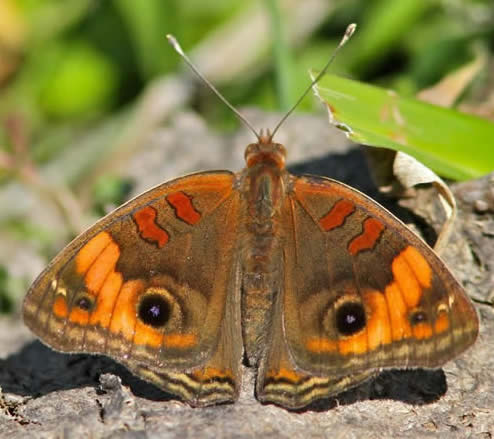 There are mammal species to see as well, like coatis, agoutis, armadillos, tamanduas (like an anteater), monkeys and sometimes even a big cat or a tayra (like a marten).
To include a visit to see the many millions of Monarch butterflies that winter in Mexico is another idea. It is possible to combine this with seeing endemic birds in central and west Mexico – perhaps best in March.


Sunset with flamingos