Hungary 24 – 31 May 2017

Kiskunság National Park
This holiday is booked for a private group in May 2017.
Imagine a day with rollers, bee-eaters and golden orioles where you're staying, then a wetland with pygmy cormorants and whiskered terns within easy striking distance. Not far away are great bustards on extensive open plains.
All this is in the little-known Kiskunság National Park, south of Budapest. The National Park is in several parts, covering some 570 km² of the Great Hungarian Plain between the River Danube to the west and the River Tisza to the east. The mix of wetlands, plains and open farmland in a fairly compact area makes it ideal for a varied but relaxed wildlife holiday in the Honeyguide style.
Kondor Lodge is in a shady spot, ideally located in the middle of this area. Around the garden there are redstarts, scops owl, red squirrel and green lizard – plus those calling golden orioles.
Two minutes' walk away and you can be overlooking the reedbeds of Kondor Lake, which has easy walks on either side. There are wetland birds, like great white egrets, but more striking, perhaps, are rollers – the local population boosted by many nestboxes – bee-eaters, red-backed and lesser grey shrikes.
There are points in the wide, open steppes – the flat puszta – where everything in sight is natural. Great bustards can be seen here, but also sometimes in fields of lucerne. Clumps of trees hold small colonies of red-footed falcons. Viewing platforms give shade, shelter and useful height to overlook plains and wetlands.
The abandoned meanders of the winding River Tisza form a series of sometimes large oxbow lakes. Some are packed with birds, including those pygmy cormorants, plus marsh terns, ferruginous ducks and purple, squacco and night herons. Once you are tuned in, you can hear the songs or calls of river, Savi's and great reed warblers and penduline tits.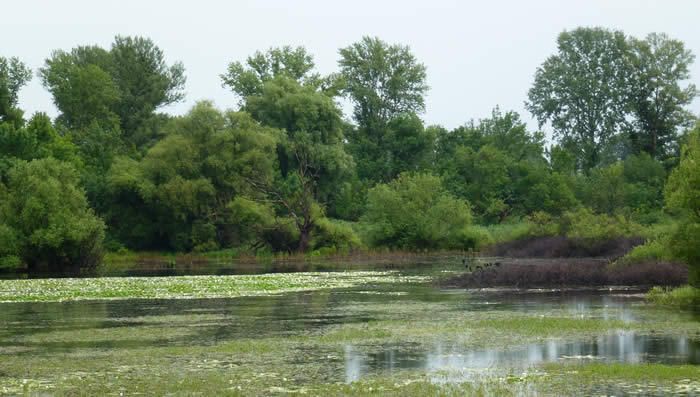 Oxbow lake on the River Tisza.
Other wetlands in the National Park can have a more coastal feel, with avocets, stilts and shelducks, hinting at the once extensive inland Pannonian Sea. The slight saltiness in low-lying areas can make for naturally species-poor grassland, and accounts for the unusual sea lavender Limonium gmelinii.
Elsewhere, there is plenty of colour, especially from meadows of yellow rattle, patches of blue larkspur and the deep purple wild sage Salvia nemorosa on road sides.
Birds
| | |
| --- | --- |
| Those noted above plus white and black storks, spoonbill, glossy ibis, black-necked grebe, Mediterranean gull, collared pratincole, stone-curlew, tawny pipit and Montagu's harrier. Saker falcons use nestboxes on pylons; cuckoos, turtle doves and tree sparrows are impressively common countryside birds. | Roller (Steve Fletcher) |
Other wildlife
There are sousliks (ground squirrels) in grassland, and hares. The Danubian meadow viper Vipera ursinii rakosiensis – considered by some a local subspecies – is unlikely to be encountered in the wild. Sand lizards on mobile dunes and yellow-bellied toads in ponds are more likely. The National Park also encourages rare breeds of traditional domestic stock, notably the impressively horned Hungarian grey cattle.
Invertebrates
Butterflies: close to the River Danube there is a chance of both Freyer's and lesser purple emperor, plus glider. Silver-washed fritillary, short-tailed and silver-studded blue, large tortoiseshell and abundant marbled whites are among others. White-legged damselflies and various dragonflies are likely.
Flowers
Eastern larkspur, Veronica longifolia, dark red helleborine and large blue alkanet are some of the showier species. Subtler specialities, many with an eastern bias to their distribution, include Gypsophila paniculata, Breckland catchfly, downy woundwort and 'wolf's blood' Euphorbia seguieriana.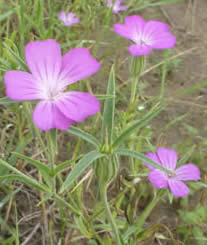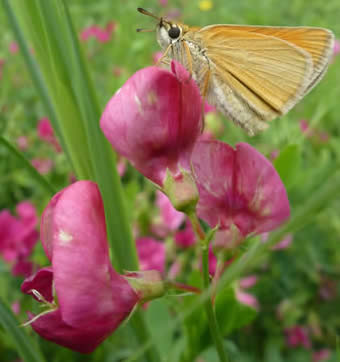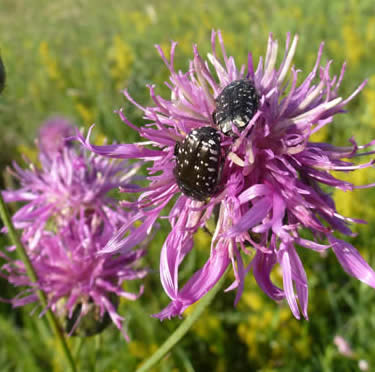 Corn cockle; tuberous pea with Essex skipper; flower chafer Oxythyrea funesta on greater knapweed.
Holiday details
Price: £1,450 per person in twin room for a full week (Wednesday to Wednesday)
Single room supplement (four): £120
En suite facilities
Flights: Scheduled easyJet flights, London Gatwick to Budapest. Wizz Air London Luton to Budapest is another option.
Deposit: £300
Some recent changes at Kondor Lodge. New pathways and steps into the wine cellar, left; a pond, centre; a sand cliff which we hope will attract nesting bee-eaters, right. The holes are to give the bee-eaters the idea ...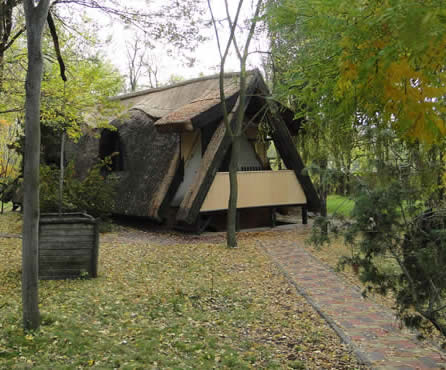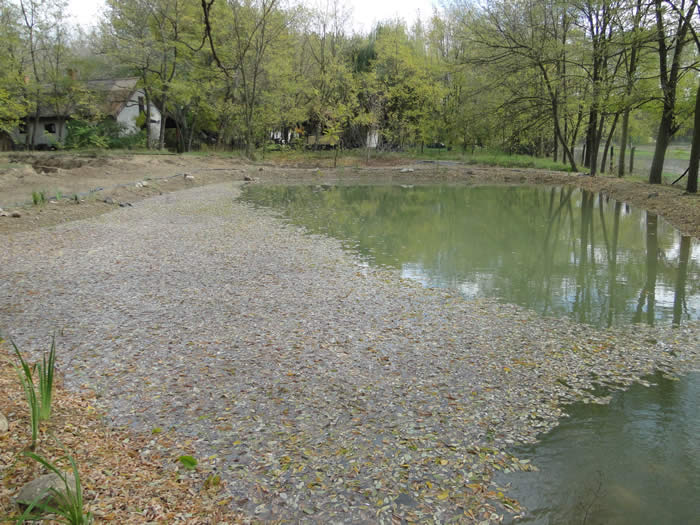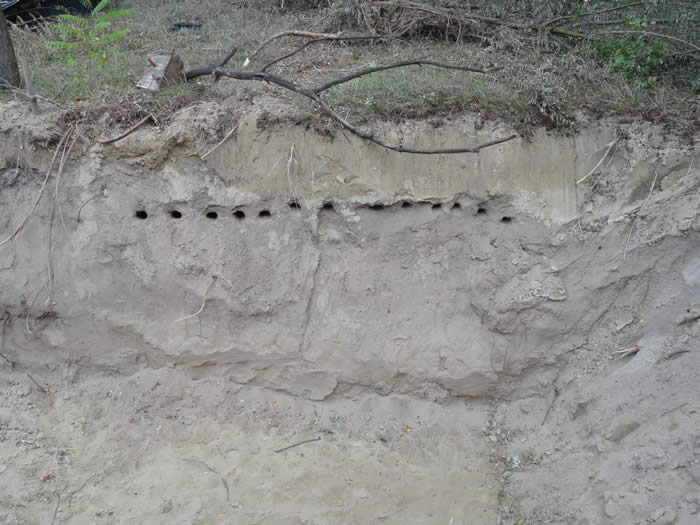 Main leader
Gábor Orban, with his partner Andrea, runs Ecotours, which specialises in wildlife groups in Eastern Europe and in Latin America, where they spend several months each year. But in Kiskunság National Park we're on their home patch, not least as we stay in their accommodation at Kondor Lodge. Chris Gibson is co-leading this private group in 2017 - more about Chris here.
News, July 2014
Gabor and Andrea have put out more than 200 roller nestboxes and hundreds fledge from them every year. Nightjars (and many other birds) come to their pond at Kondor Lodge to drink every night. There's a hide there, one of several they've organised, which are popular with photographers. More of their photos from Hungary, Belarus, Mexico and elsewhere on Facebook here.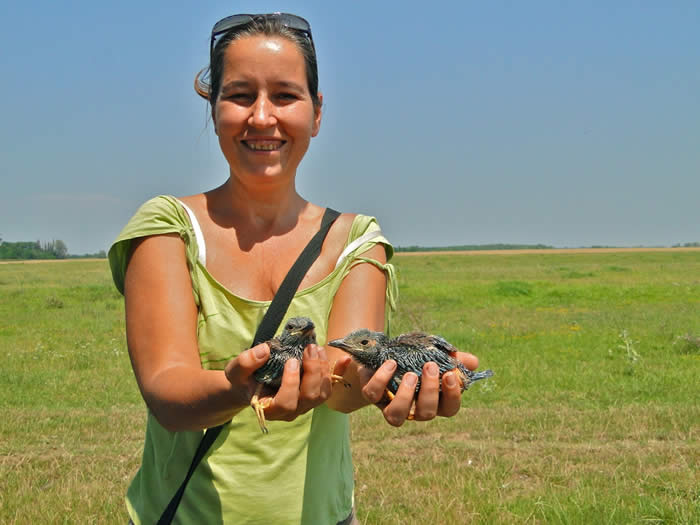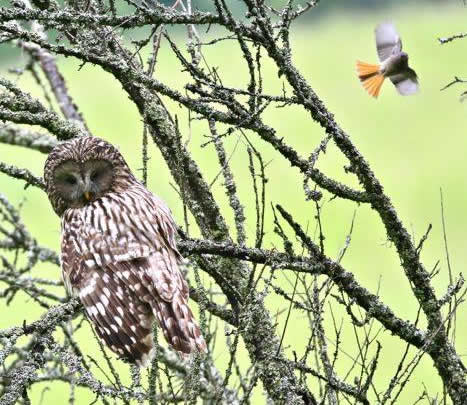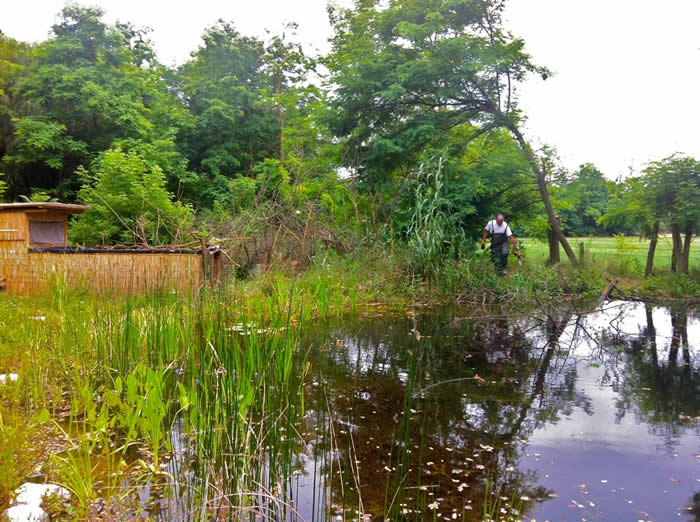 Andrea with roller chicks; Ural owl mobbed by black redstart (photo by Andrea in the Bükk hills, Hungary); pond at Kondor Lodge, with hide.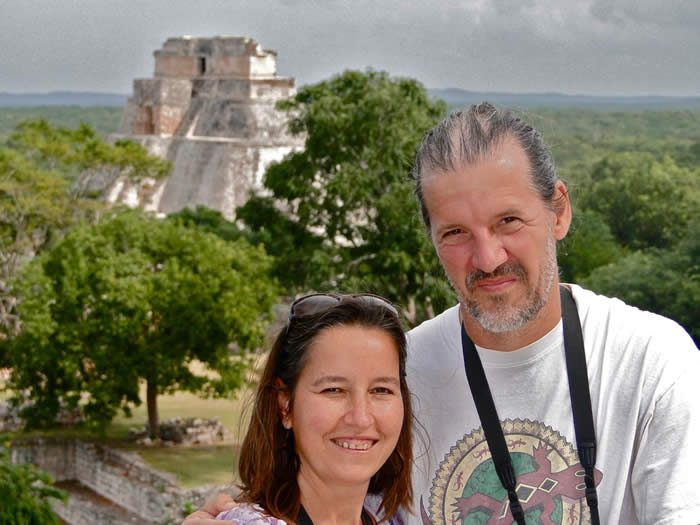 Gabor and Andrea, pictured here at Uxmal in Mexico.
Join Gabor and Andrea in Mexico.
Conservation project
Ornitologicky Klub Ceske Republiky / Czech Republic Ornithological Club is a voluntary group that designs, creates and puts out hundreds of nestboxes in Kiskunság National Park. They check the boxes, ring the birds, send all the data to BirdLife Hungary and later they come to clear the nestboxes. There are more than 300 nestboxes just for rollers, plus many special ones for little owl, plus a few for red-footed falcons and platforms for saker falcon and imperial eagle.
Gabor and Andrea at Kondor Lodge also support the group with free accommodation and food.

Inside a little owl nestbox. Photo by Barry Madden.