Honeyguide news archive 2014

Balearic shearwaters off the coast of Valencia, Spain, 19 December 2014 (Pau Lucio). Honeyguide and Pau can easily run our La Mancha holiday again in autumn 2015, if Honeyguiders are tempted.
Spiny toads
Recent molecular work on toads shows that those we see in many Honeyguide destinations are the newly named Bufo spinosus. In the UK and eastern Europe we have common toads Bufo bufo; in the Iberian peninsula, Jersey and about two-thirds of France (including all the areas we have holidays) it's Bufo spinosus.
Bufo spinosus is so named because some of the warts on the skin have spines, and typically the species is bigger with a wider, flatter head.
More from Amphibian and Reptile Conservation here and with more detail and a map here.

There used to be a large toad in the hole at Castang, the Dordogne: with hindsight, it must have been Bufo spinosus. Photo from May 2007.
Short break opportunity to see wallcreepers in Istria and the Karst
This year has been a good one seeing wallcreepers, but those who weren't with Honeyguide in the Pyrenees or Bulgaria may enjoy a chance to see them early in 2015. Honeyguide leader Paul Tout has arranged a short — four nights — wallcreeper break in Istria and the Karst from 25 February to 1 March 2015.
This is  timed for when wallcreepers winter in the lowlands and close to the coast, but also for when days are growing and there are signs of spring along with the winter birds.

We know this is quite soon, but it might appeal to some people either at short notice or as an idea for a future year - if so, we'd love to know that. We could also do it as a three night break (a long weekend) or perhaps on different dates that suit you, ideally for a small group of 4-7 people.





Wallcreeper (Assen Ignatov)



More information about the wallcreeper break here.
Honeyguide Charity update
Donations to the conservation projects we support totalled £5,765 in 2004. As always, this money is nearly all raised by the £40 conservation contributions included in the holiday price, topped up by Gift Aid through the Honeyguide Wildlife Charitable Trust.
These donations bring our running total of money raised to £97,380 — we should reach the milestone of £100,000 in the first half of 2015.
There were two donations this autumn. The first was £660/€785 to La Ligue pour Protection des Oiseaux (LPO) in the French Pyrenees, towards protecting lammergeiers, a project we've supported for many years. There's information about how lammergeier numbers have grown, thanks to LPO and its partners, on our French Pyrenees web page.

The second, for £700, on our La Mancha holiday, was to the bird ringing group in Valencia called Grupo de Anillamiento Pit-Roig. Recent highlights in the group's work are described in our La Mancha holiday report.

We're always pleased to accept additional donations, which can be for projects/places close to your heart or left to our discretion.
Cretan fritillary is an endemic subspecies

Fritillaries on Crete are now recognised as a subspecies found only on the island, according to research at the University of Patras. More info on Flowers of Crete.

'Fritillary' — be that flower or butterfly — means chequered.

Fritillaria messanensis subsp. sphaciotica photographed near Spili.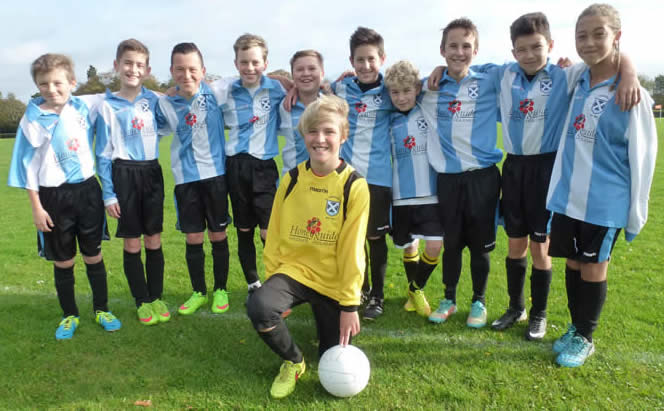 St Andrews U12s — shirts sponsored by Honeyguide Wildlife Holidays. Perhaps there'll be little return from this modest help from the Honeyguide advertising budget . . . or on second thoughts, big smiles from young footballers, what could be better?
---
Derek Moore OBE 1943-2014. Derek died on 23 October 2014 after a long battle with cancer. He was Honeyguide's host and leader in Languedoc in April/May 2013. He had a long and active career in nature conservation, notably as director for wildlife trusts in Suffolk and Wales. Derek's autobiography, Birds — Coping with an Obsession, was published in 2013.
---
La Mancha: our first ever group in La Mancha, Spain, in October was a great success. Holiday report here. Two of the wetlands in the spread out La Mancha Húmeda were packed with birds. San Juan lagoon was especially good for waders, flamingos and storks, despite being so far inland, and the depuradora near Las Tablas de Daimiel National Park thronged with ducks, including many white-headed ducks. Seeing Don Quixote's windmills and Belmonte castle added to the mix.
A visit to see the hanging houses of Cuenca city also combined well with wildlife, including choughs, griffon vultures and a range of unusual plants, often not in the usual field guides. The weather was rather mixed in the hills of the Serranía de Cuenca Natural Park where highlights included rock bunting, Bonelli's eagles, a red squirrel and flocks of rock sparrows, and scenes - especially the pretty Uña lake - with glorious autumn colours.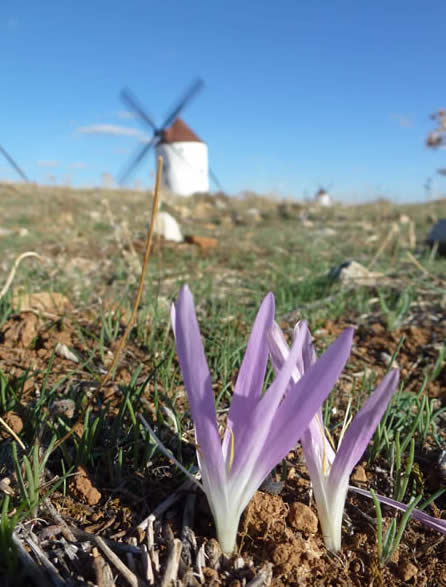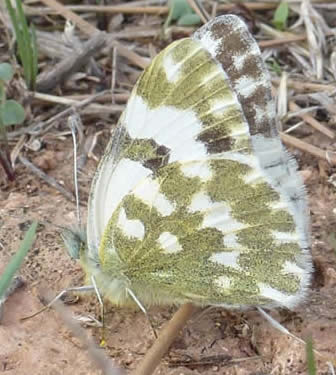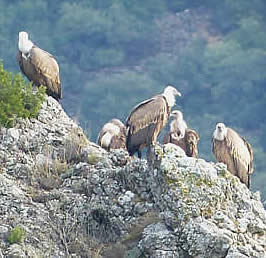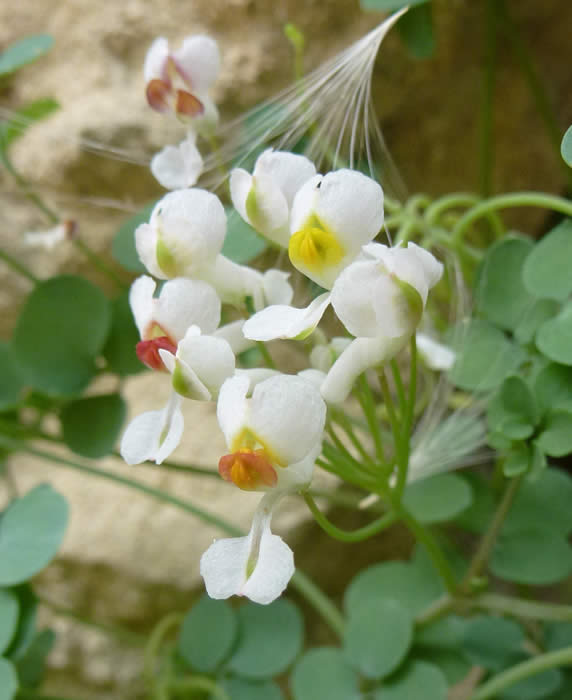 Merendera with one of Don Quixote's windmills; Bath white; griffon vultures; dragon's mouth Sarcocapnos enneaphylla, an unusual member of the poppy family. Many more photos on Facebook. Anyone fancy La Mancha in 2015?



Crane (Steve Fletcher)

My next trip away with a group will be to Extremadura in February, writes Chris. It's timed to see the 100,000+ over-wintering cranes and for a taste of spring, which comes early to southern Spain.

Almost as good as going yourself, reading Martin Kelsey's blogs is a great way to have a sense of the area at this time. Click through and be prepared to be inspired to go!

There's a new Nature Notes web page on Extremadura flowers. This is for flowers we see here — mostly on our March holidays — that aren't in the usual field guides.
Honeyguider leader Ivan Nethercoat was in Tarifa for a short private break in early October, staying at our base of Huerta Grande. "We had great weather with lots of migrating birds, especially storks, booted eagles and short-toed eagles," says Ivan.

"We met guys from the migration watch group Migres, and we saw red-rumped swallows and alpine swifts over Huerta Grande. Katrin looked after us very well and we can see why it works so well for Honeyguide. I'll be encouraging Chris to give me a chance to return one spring." Ivan's best photos from his trip are here on Flickr.


White storks over Tarifa (Ivan Nethercoat)


---
The French Pyrenees group in early September enjoyed four days of glorious sunshine, and we saw so much of the brilliant scenery and wildlife that two distinctly changeable days that followed mattered much less. The highlight, by popular acclaim, was watching remarkably tame wallcreepers on and around the dam at the Lac des Gloriettes. There was a Camberwell beauty in Gèdre and a host of other butterflies in sunny spots.
Autumn flowers included gentians, autumn crocus and two monkshood species. Dippers showed well and we also found crested tits, firecrest and snowfinches. Pyrenean brook newts proved quite easy to find. The last afternoon ended with 60+ griffon vultures, three golden eagles and lammergeiers over a crag in the Ossoue Valley. There are more photos on Facebook and Ivan Nethercoat's on OneDrive. Holiday report here.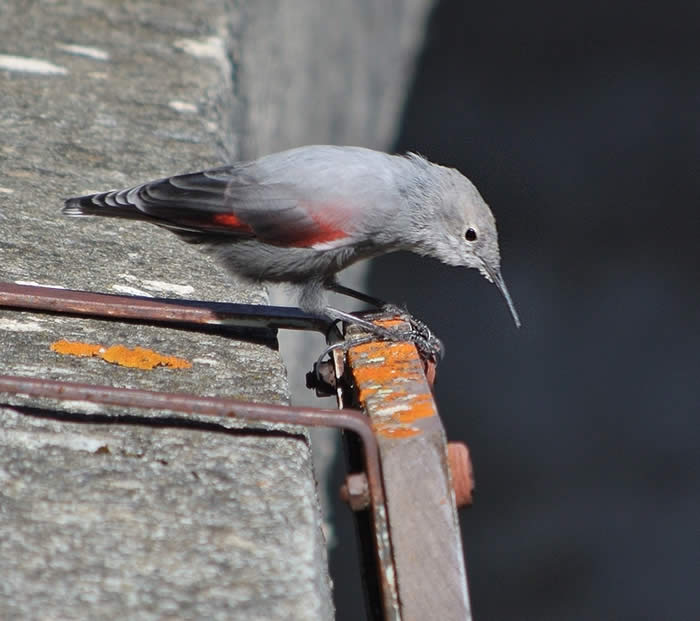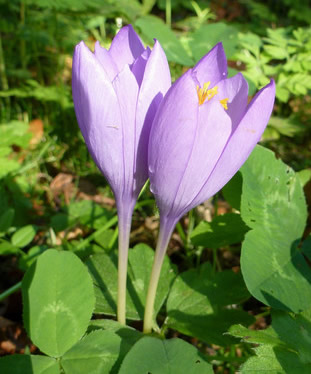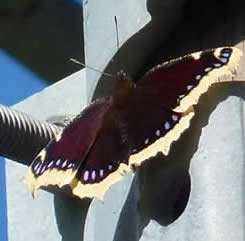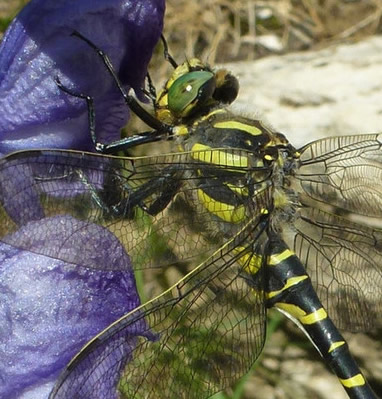 Wallcreeper (Ivan Nethercoat), autumn crocus Colchicum autumnale, Camberwell beauty perched up above us on a pylon; Common Goldenring on monkshood.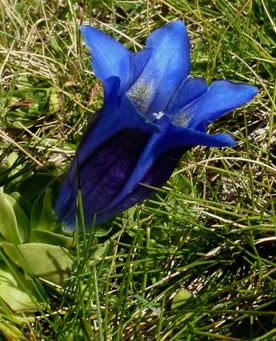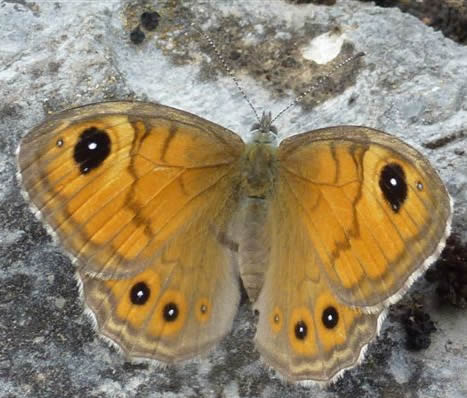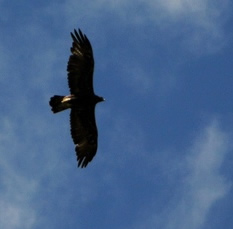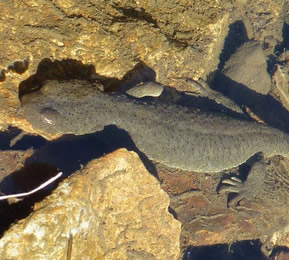 Southern gentian Gentiana alpina, large wall brown var adrasta, golden eagle (Ivan Nethercoat), Pyrenean brook newt.
Our French Pyrenees holiday next year has new dates: 6 – 13 June 2015. This is to help with a double-booking at the hotel.
Western Rhodopes bug guide
Bugs and Beasties of the Western Rhodopes is the name of a photoguide to some lesser-known species, prepared by Chris Gibson and Judith Poyser.

This is to help identify the many and fascinating invertebrates that can be seen on this holiday in Bulgaria. To see it, click on the link (the red writing above): it's a 6MB PDF, so may take time to view or download.

Pennant-winged ant-lion Nemoptera sinuata (Chris Gibson), which features in the new guide.
Hookpod can save albatrosses
| | |
| --- | --- |
| At the Birdfair, I was given an persuasive demonstration of Hookpod (writes Chris), a British invention to prevent 'bycatch' of seabirds like albatrosses on fishing hooks. A sensor releases the hook from the pod once it's too deep to catch seabirds. Hookpod has already had voluntary commitments of more than £100,000 to get it up and running. A remarkable example of strength (and funding) in numbers: conservation-minded individuals making change for the better happen. | |
Knysna Forest elephant update
| | |
| --- | --- |
| | In this fragment of native forest on South Africa's Garden Route, it was thought just one wild elephant remained. Recent research suggests there may be five, or more. Full story here. Photo ©SANParks |
Yellow-legged tortoiseshell at RSPB Minsmere
This butterfly, seen in the warden's garden on 14 July, was initially thought to be a large tortoiseshell before being identified as the very similar but much scarcer eastern species. Ian Barthorpe from Minsmere, and Honeyguide co-leader in Poland in 2011, tells me that the arrival of this yellow-legged tortoiseshell in Suffolk follows an influx into the Netherlands. Before this one and three others (to be confirmed) in Suffolk/Essex/Norfolk, the only UK record was in 1950s. One for all of us to bear in mind, especially near the UK's east coast. 15 July 2014
Red-footed falcon embrace
I keep in touch with Gabor and Andrea from Kondor Lodge in Kiskunság National Park, Hungary. They tell me they have put out more than 200 roller nestboxes and hundreds fledge from them every year. Nightjars (and many other birds) come to their pond at Kondor Lodge to drink every night. There's a hide there, one of several they've organised, which are popular with photographers. I thought I'd share these recent (18 June) and remarkable photos by Gabor of red-footed falcons, taken locally.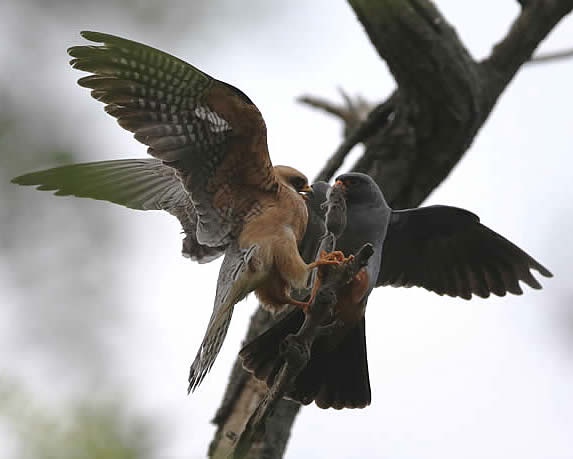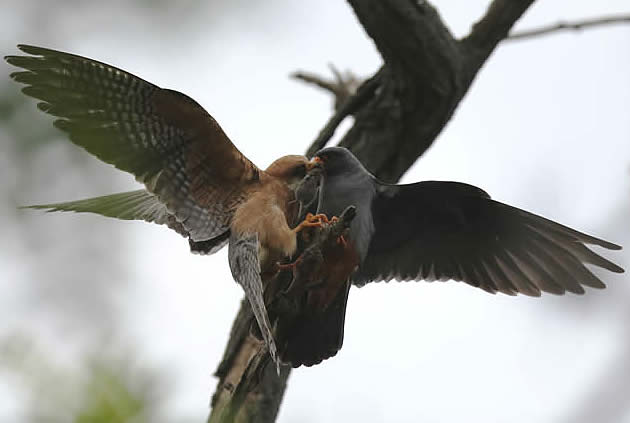 Red-footed falcon food pass: if you can't see the rodent in the beak of the male (right) you might think it's an aggressive encounter with the female (left). But then, in the second photo, what's a purely practical handover of food looks like a kiss. More of Gabor & Andrea's photos from Hungary, Belarus, Mexico and elsewhere on Facebook here.
Danube Delta: it was a long overdue return to Romania for me, writes Chris Durdin. We witnessed the drama of an aerial tussle between a long-legged buzzard and a white-tailed eagle, the eagle grasping the buzzard's suslik prey, before dropping it. Other highlights included pratincoles, rollers, cardinal butterflies, a golden jackal and being in the middle of a bustling whiskered tern colony. Holiday report here.
The abundance of water birds — herons, ibises, grebes, terns, pygmy cormorants, pelicans ... — is the abiding memory, but there was also a group of an eastern lizard orchids, the recently described Danube helleborine Epipactis danubialis, causing excitement in the botanical world, and a close encounter with pied wheatears on the return journey (right).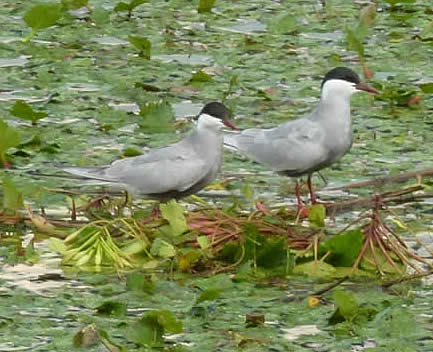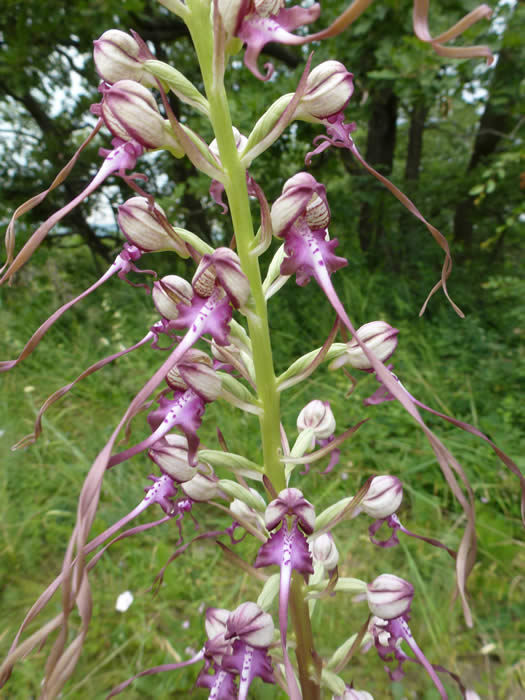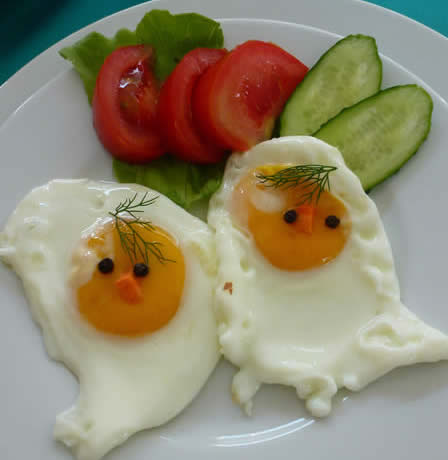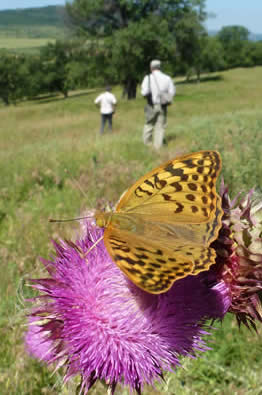 Whiskered terns on a nest of water weed; lizard orchid Himatoglossum jankae; breakfast eggs; cardinal butterfly on a musk thistle. Facebook photo album here.
Other groups returning in June were in the Cévennes (France) and Western Rhodopes (Bulgaria). The Cévennes had its usual rich mix of flowers, butterflies, birds, the cave of Aven Armand and local food, including the legendary, local Roquefort cheese. Much the same is true in Bulgaria, with wallcreepers seen well on two occasions and there was a visit to see the rare Rhodope lily. Reports for both holidays here.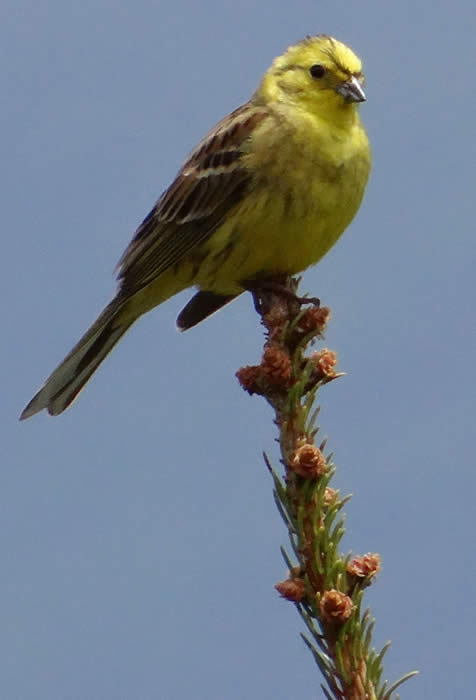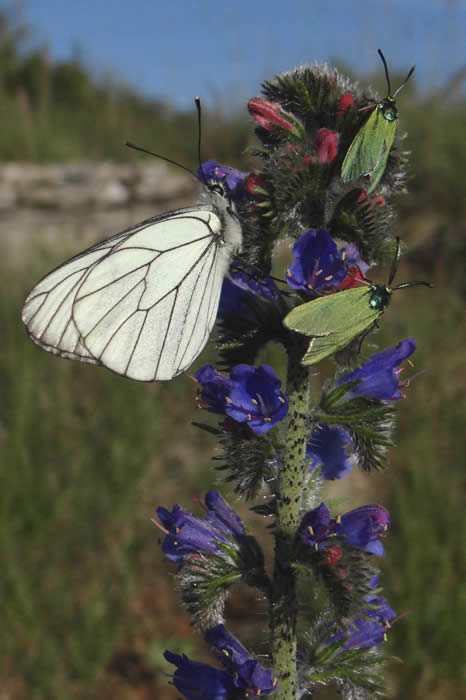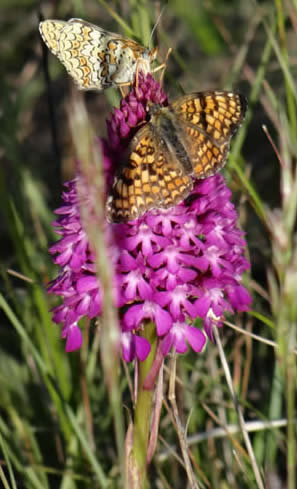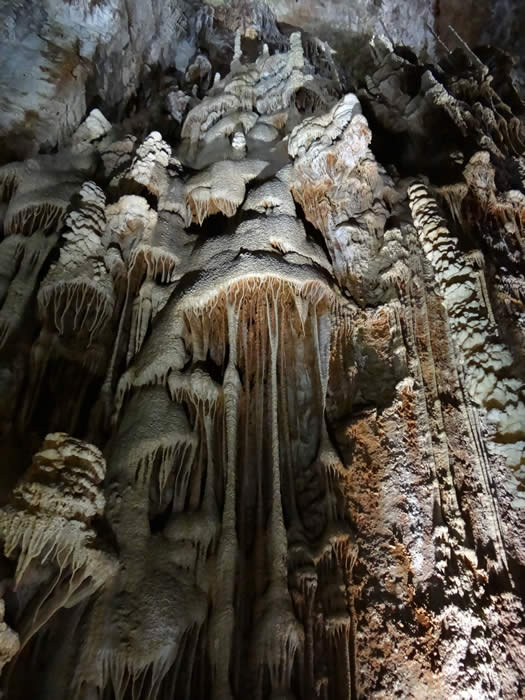 Cévennes photos, June 2014, all by John Rumpus: yellowhammer; black-veined white with forester moths on vipers bugloss; pyramidal orchid and knapweed fritillaries; in the cavern of Aven Armand. Holiday report here.
Central Portugal: Honeyguide's third holiday here was blessed with superb weather and temperatures in the mid-twenties, writes Rob Macklin. The first part of the holiday included a visit to a magnificent breeding heron colony on the Tejo estuary — probably as many as two thousand breeding pairs including cattle egrets, spoonbills, night herons and glossy ibises.
In the Natural Park of Serra de Aires & Candeeiros there were thousands of naked man orchids interspersed with champagne, woodcock, man and tongue orchids and in a nearby area of grassland were scores of beautiful pink butterfly orchids. Holiday report here.
Near Marvão were many vultures and other raptors and a highlight was a two-tailed pasha (right, one of 31 butterfly species on the trip) chasing off all comers, including swallowtails.

Spoonbills by Karin Aunger, other photos by Brennan Aunger. More of Brennan's photos here.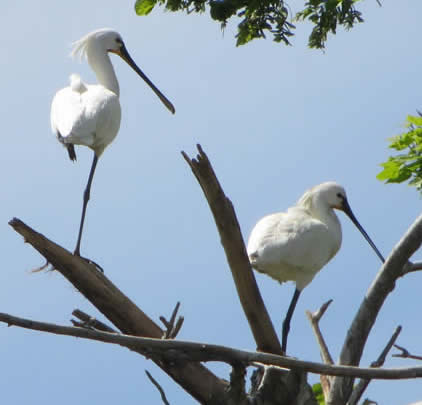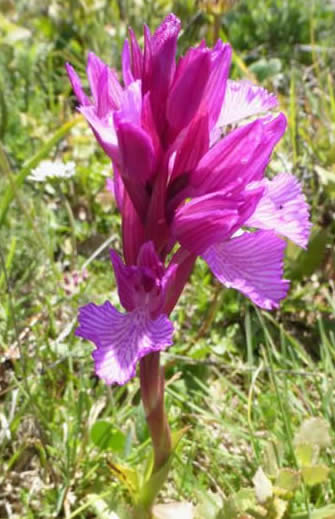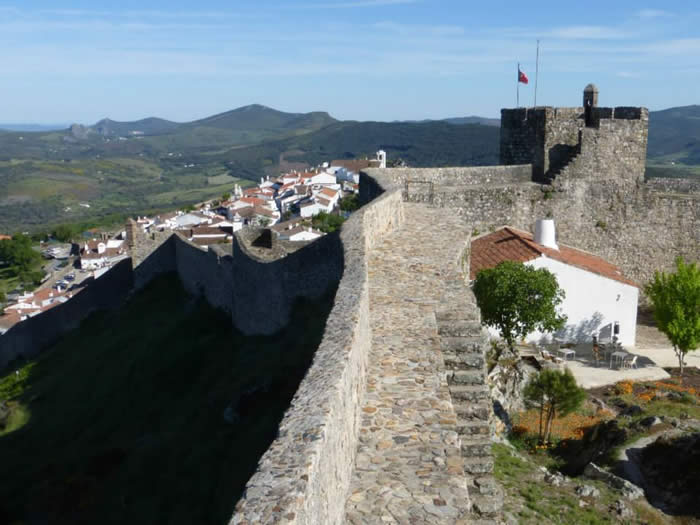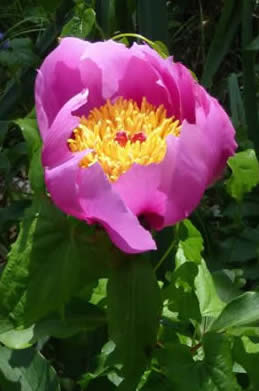 Spoonbills; pink butterfly orchid; the hilltop town of Marvão; peony.
Spanish Pyrenees: they say mountains make their own weather, and that was certainly the case for the Honeyguide group which visited the Spanish Pyrenees in late April, writes Chris Gibson. We experienced a bit of everything: sunny days, cool nights, heavy rain, heavy snowfall and low cloud at higher levels, and a persistent wind.
But the wildlife proved as resilient as the travellers. Spring was in full flow as we arrived, with nightingales singing from seemingly every bush, although only at the very end of our stay were the later migrants - golden orioles, bee-eaters and swifts - trickling through. The flowers were in full bloom at all apart from the highest, snow-covered levels, with lady orchids, beautiful flax, Lusitanian fritillary and white rock-rose low down; rock daffodils, hepatica and petrocoptis at mid levels; and spring and trumpet gentians adding their blaze of blue to the high mountain turf.
In sheltered spots, butterflies were emerging, with an abundance of Spanish festoons. Other highlights varied from the sight of 50 griffons riding the updraughts low over Berdún, swallows migrating over the high passes, gambolling izard and four giant peacock moths attracted to an outside light. All that and stunning scenery at every turn, and the warm welcome and wonderful food provided by Peter and Mel at Casa Sarasa.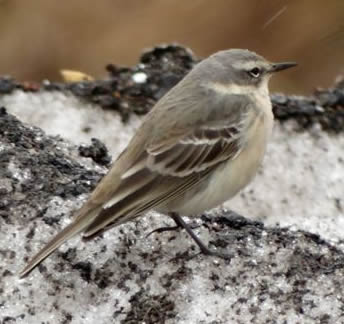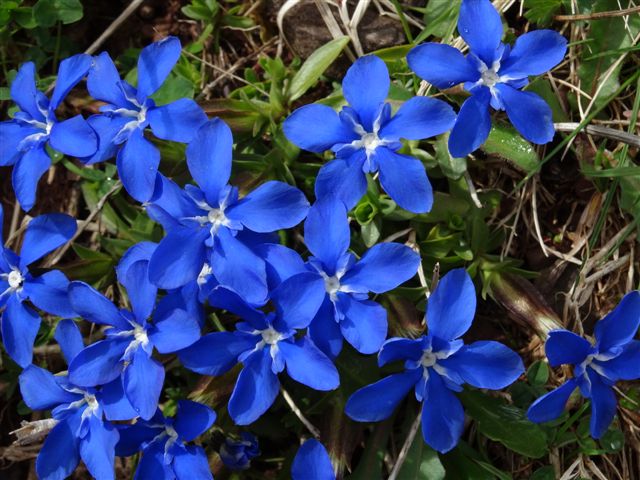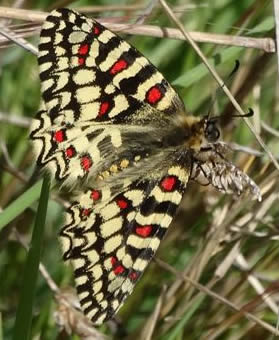 Water pipit on snow at the high tops; spring gentians; Spanish festoon (Chris Gibson). More photos on our Facebook pages.
Our Crete group had mostly fabulous weather in late April with none of the wind experienced in recent years, though that meant a lack of passerine migrants, reports leader Tim Strudwick. There was a chance encounter with Antonis Alibertis, author of Wild Orchids of Crete and Karpathos, who showed the group a rare Ophrys hybrid O. episcopalis x tenthredinifera at Spili. Birds included three sometimes tricky to find resident raptors - lammergeier, Bonelli's eagle and golden eagle - plus griffons (below), as always. Butterflies - see right.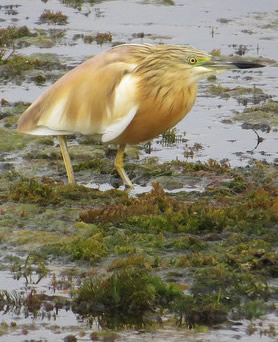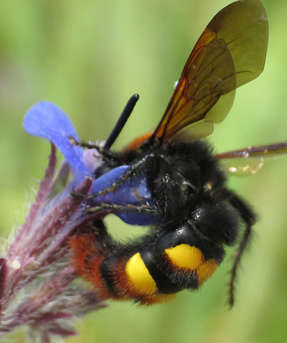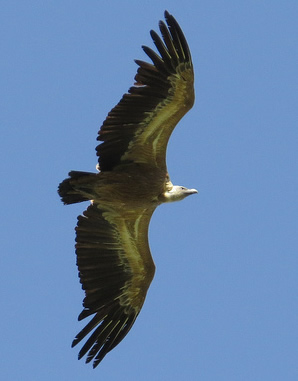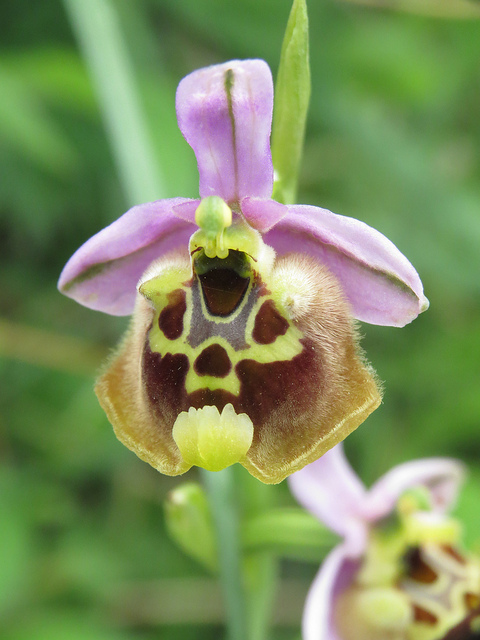 Squacco heron at Ayia Reservoir; the huge wasp Megascolia flavifrons; griffon vulture; Ophrys episcopalis. Right column: swallowtail. Photos by Tim Strudwick: more of Tim's photos on Flickr here.
Malta - Massacre on Migration
| | |
| --- | --- |
| | Chris Packham's video diaries following the slaughter of birds by hunters on Malta, filmed 21-27 April 2014, can be seen via his website www.chrispackham.co.uk. |
I wrote to Andrew Duff, LibDem MEP for Eastern England, about this and was greatly encouraged to learn that he was one of 33 MEPs who wrote, supporting BirdLife Malta's Director, to the European Commissioner for the Environment. This was a cross-party effort, rightly so for environmental issues: the British MEPs included Conservative, Green, LibDem and Labour members. You can read that letter here. The outcome was far from successful: the follow-up letter (dated 24 April) from BirdLife Malta and MEPs shows change is unlikely for five years and that Malta is also looking for a derogation from EU law to allow finch trapping. Chris Durdin, updated 15 May 2014
Record counts of cranes in France and Spain
In France, 84,100 cranes at le lac du Der-Chantecoq in October 2013 was a record count, as were 40,000 birds over-wintering. So fewer birds going south to Spain in the mild winter? Yes and no. SEO's Marcelino told Honeyguide's Extremadura group in March that they'd had a record count of 140,000 in Extremadura. Improved counts play a part, but it's also part of the growth of numbers and move westwards in their range that has led to the re-colonisation of parts of their former range, including the UK. More on www.norfolkcranes.co.uk (Photo: Nick Upton)

A Walk through Fuerteventura
A Walk through Fuerteventura is a new book by Honeyguide leader David Collins. Described as "A travel guide through the flora and fauna of Fuerteventura", it's the story of when David walked the island, from north to south, though draws on David's many visits over the years. The book is packed with information about the island, its wildlife, buildings, history and landscape. More about the book here, including how to get a copy, and the book has its own Facebook page. 18 April 2014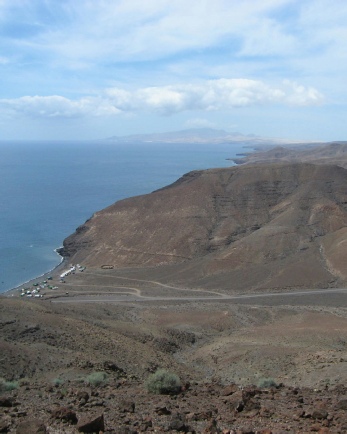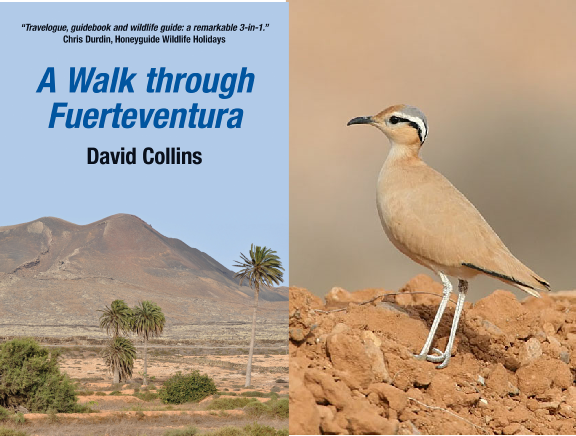 Honeyguide in Spain, March 2014
Two Honeyguide groups were in Spain during March. In Tarifa & Gibraltar, spring was well underway with flocks of black kites and a morning with a constant overhead flow of short-toed eagles. There were many special flowers such as Gibraltar candytuft (you can guess where), showy asphodels and sawfly orchids; also much enjoyed were minotaur beetles, Moroccan orange-tip butterflies and ringing demonstrations. More photos on Facebook and holiday report here.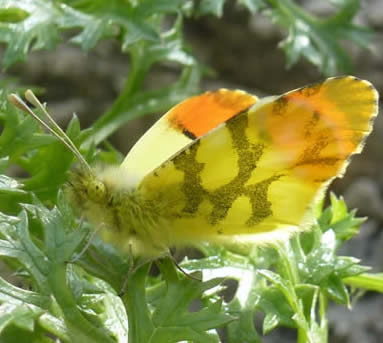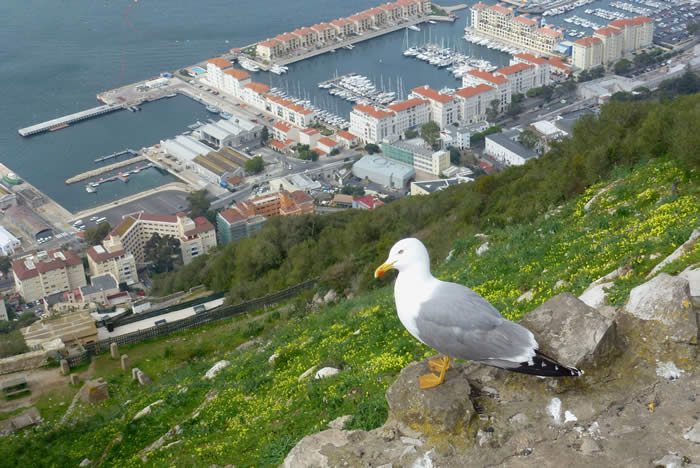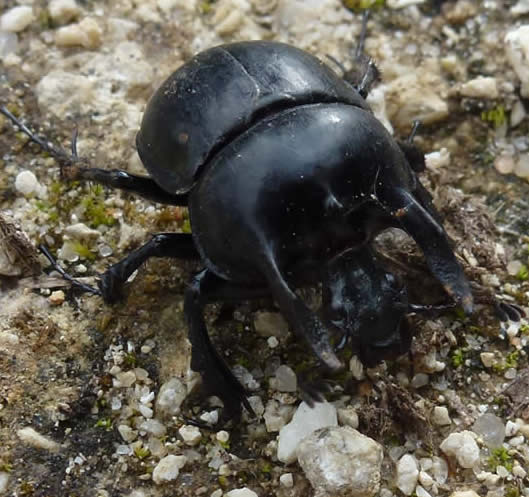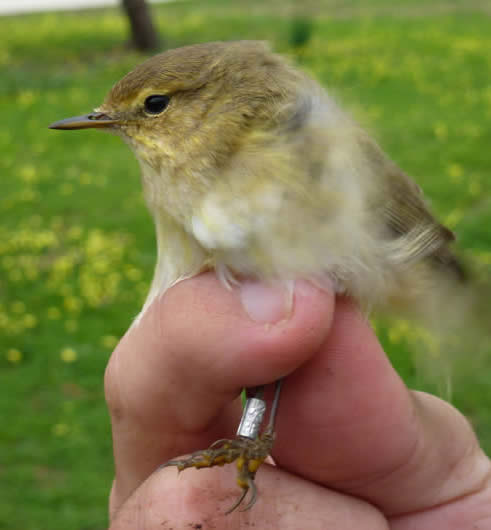 Moroccan orange-tip, yellow-legged gull on Gibraltar, minotaur beetle, ringed chiffchaff.
In Extremadura, Spanish imperial eagles have a knack of not showing until you are just about to leave ... but patience was rewarded with a brilliant view. A booted eagle display, good views of Dartford warbler and flypast great bustards were other highlights, though for several people it was simply the dehesa wood pasture that was the star. Six orchid species on our final afternoon included sheets of Orchis italica. More photos on Facebook. Holiday report here.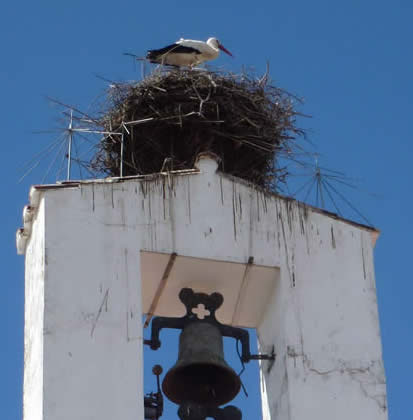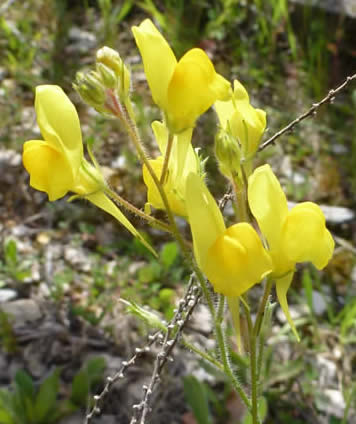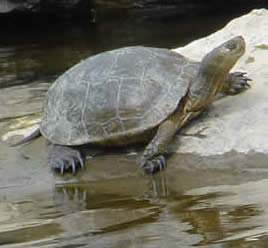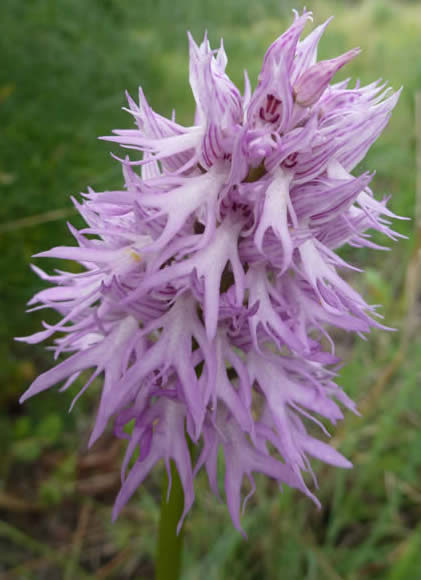 White stork on a bell tower in Santa Marta de Magasca; the toadflax Linaria spartea; Spanish terrapin; Orchis italica, the Italian man orchid or naked man orchid. Bird photos below from group member Sue Lewis-Jones.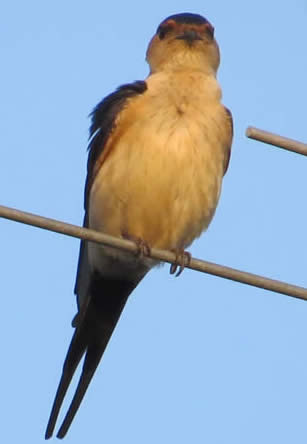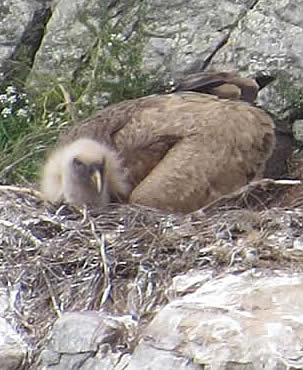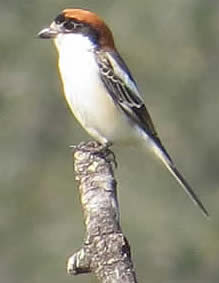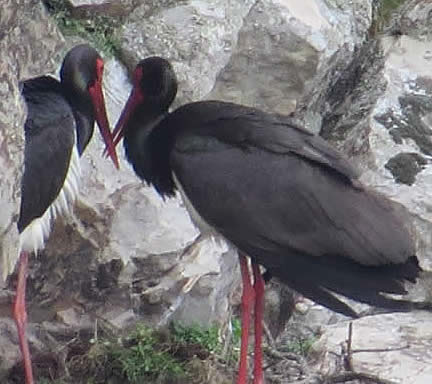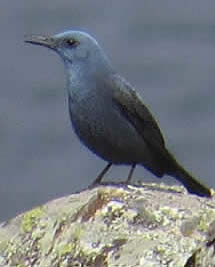 Red-rumped swallow, griffon vulture, woodchat shrike, black storks, blue rock thrush.
Both holidays supported conservation, through ringing group GOES in Tarifa and SEO/BirdLife in Extremadura. It was a pleasure to meet old friends behind these initials in both areas. The Honeyguide Wildlife Charitable Trust is now ten years old, though the conservation contributions have been part of what we do from Honeyguide's start, so pre-date the charity.
31 March 2014
| | |
| --- | --- |
| Unforgettable things to do before you die … discovering wild flowers on Crete. Of course we think that, but it's not only us. One of 40 things in Unforgettable things to do before you die by Steve Watkins and Clare Jones (BBC Books, 2005) is a spring visit to see Crete's wild flowers. | |
The authors describe two walks from Paleochora on the south-west coast and there are then brief accounts and photos of two walks from Omalos, into the White Mountains (Lefka Ori), and then the Samaria Gorge where
"… the abundance of wild flowers turns the trail through the gorge from a great walk to a world-class one." More on Honeyguide in Crete here, on which there are still late vacancies. We visit the Omalos Plateau, but the Samaria Gorge is not open in April.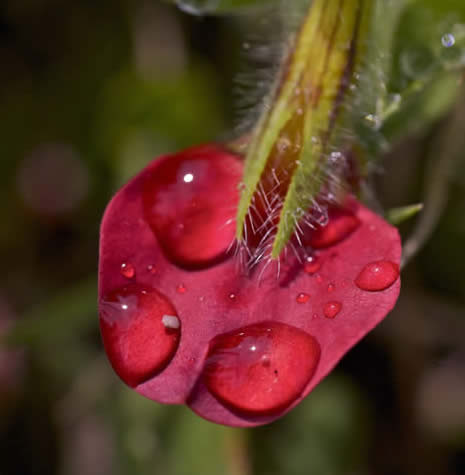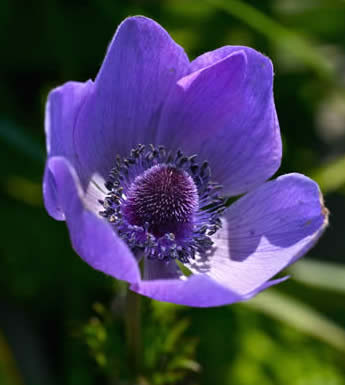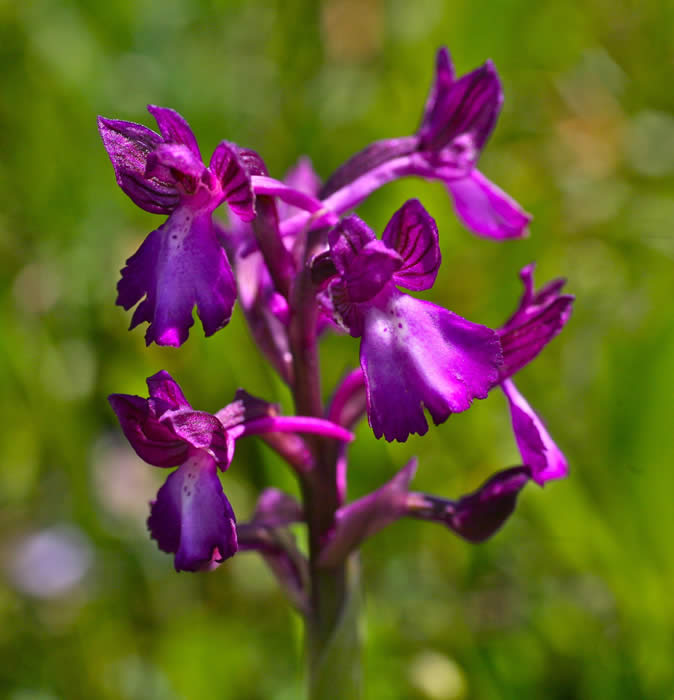 Left to right: asparagus pea, crown anemone, Orchis boryi (all by Phil Brew). From Cretan flora through a macro lens. See also our Crete orchids page.
John Buxton 1927-2014
John Buxton, guardian of the cranes at Horsey, Norfolk, has died. More on www.norfolkcranes.co.uk.
Every Bird Counts: Moustos Lake, Peloponnese
Every year, our friends in the Mount Parnon and Moustos Wetland organise a bird count at Moustos Lake. This year it took place on Saturday 18 January 2014. This is both a "recognition event for aquatic birds" for the public and part of the worldwide count coordinated by Wetlands International. Honeyguider Sue Davy, who lives locally and makes the local arrangements for our visiting groups, was there, and the bird photos were also taken on the day.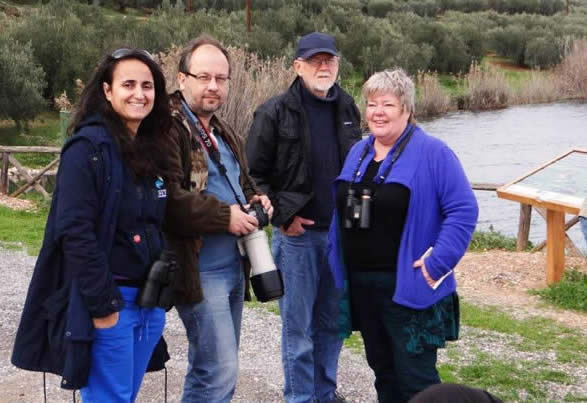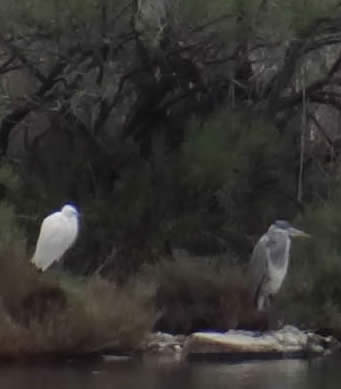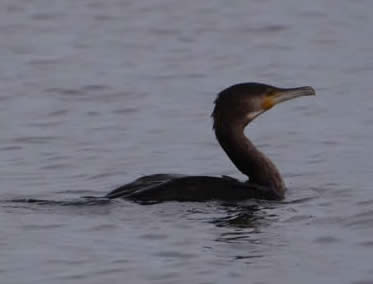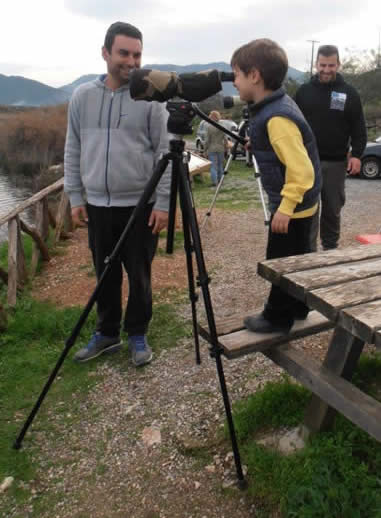 Every Bird Counts at Moustos: Sue is on the right. Little egret & heron, cormorant.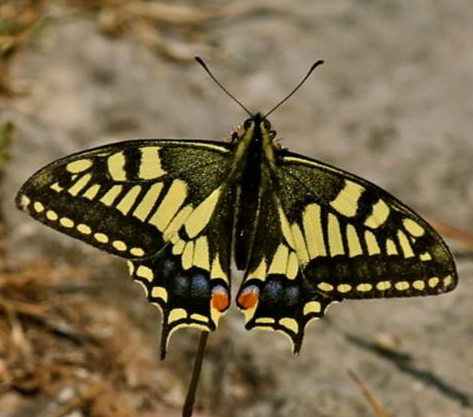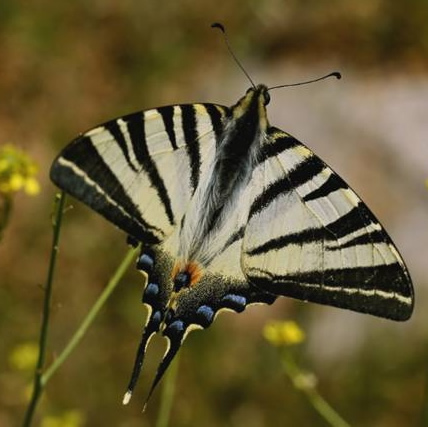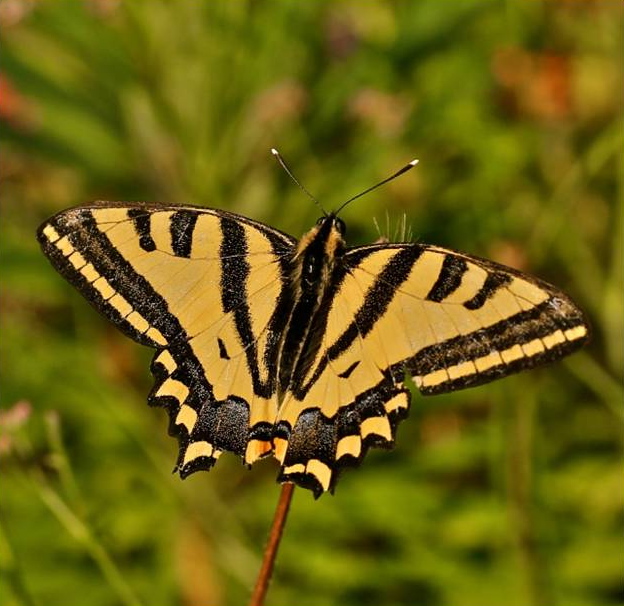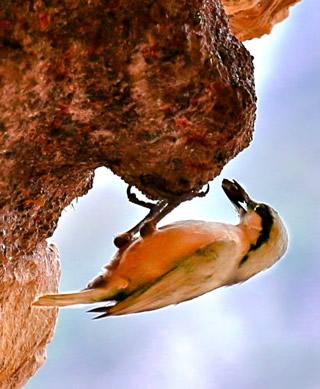 Another remarkable feature of the Peloponnese is three species of swallowtail butterflies. From the left: swallowtail, scarce swallowtail and southern swallowtail, plus rock nuthatch, a star bird (photos by Phil Brew).
Yucatán, Mexico and Latin America
Our hosts in Hungary, Gábor Orban and his partner Andrea Katona, look after groups in Latin America during our winter months — roughly November to April. Fancy visiting? Some ideas here — or click on the pictures.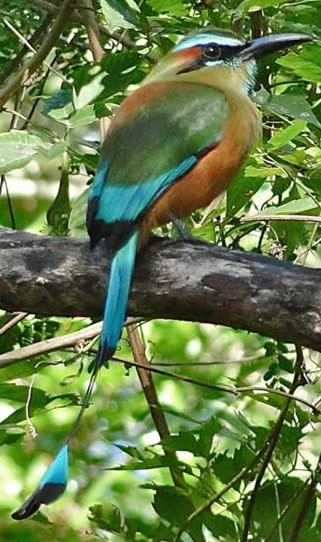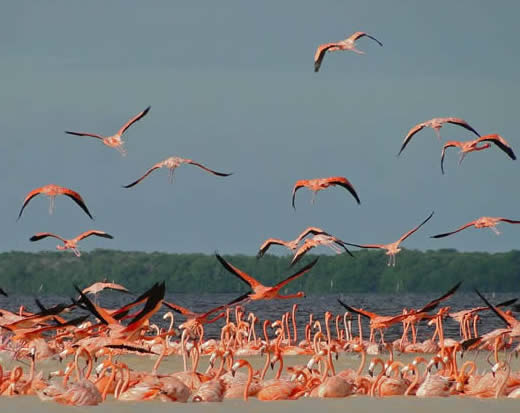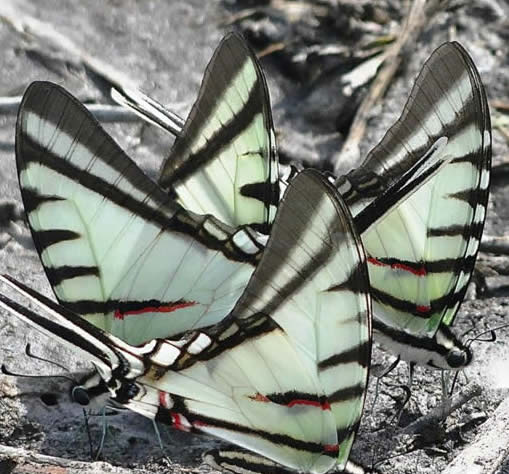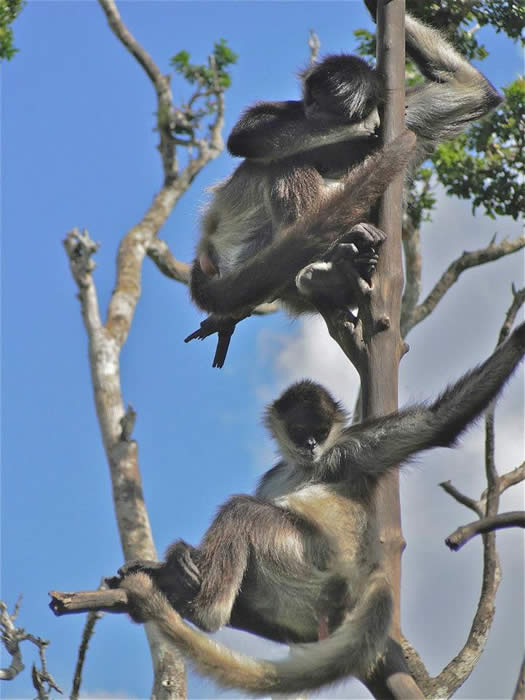 Turquoise-browed motmot; ancient Maya city of Uxmal; dark-kite swallowtails; Greater flamingos at Rio Lagartos; spider monkeys.
Rhodope lily: Honeyguide conservation work in RHS journal
Honeyguide support for the protection of the scarce Lilium rhodopeaum in Bulgaria is featured in a specialist journal of the Royal Horticultural Society. The article by Alan Mitchell, Chris Durdin and Vladimir Trifonov is in Lilies and Related Plants 2013-14 (pp44-47), published in December 2013. Here is a scanned extract, on Honeyguide's website by kind permission of the RHS Lily Group. The group welcomes new members at a cost in 2014 of just £10 p.a. — see www.rhslilygroup.org for more information. Honeyguider George Battle is an active member of the RHS Lily Group and suggested the story to Alan Mitchell, the journal's editor.

South Africa photos
Photos from the holiday in November 2013 in the Garden Route and Addo Elephant National Park by Honeyguider Brennan Aunger.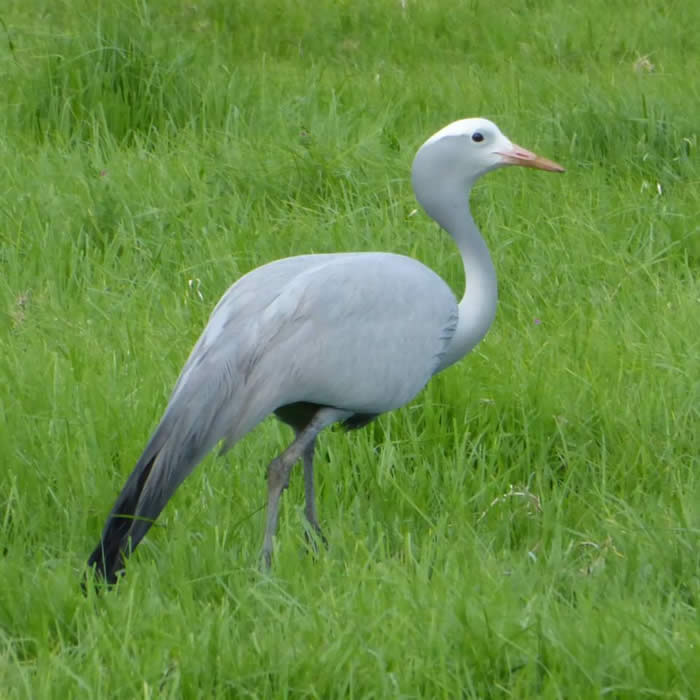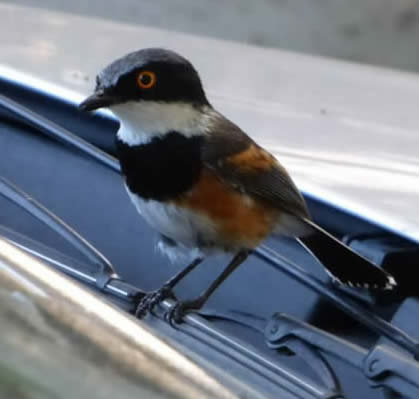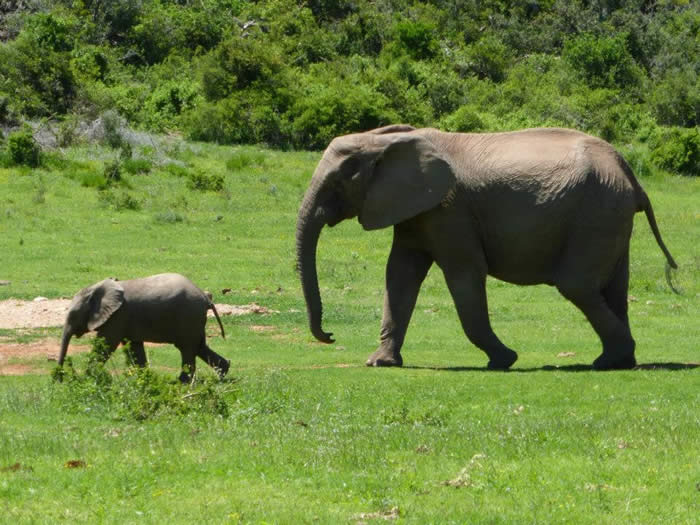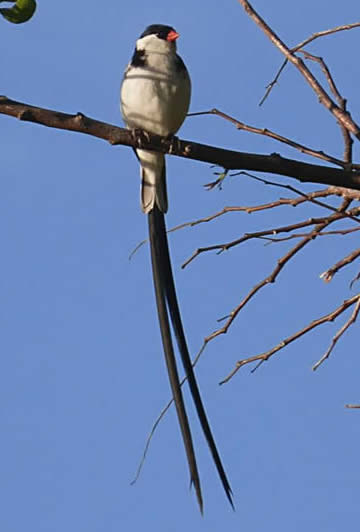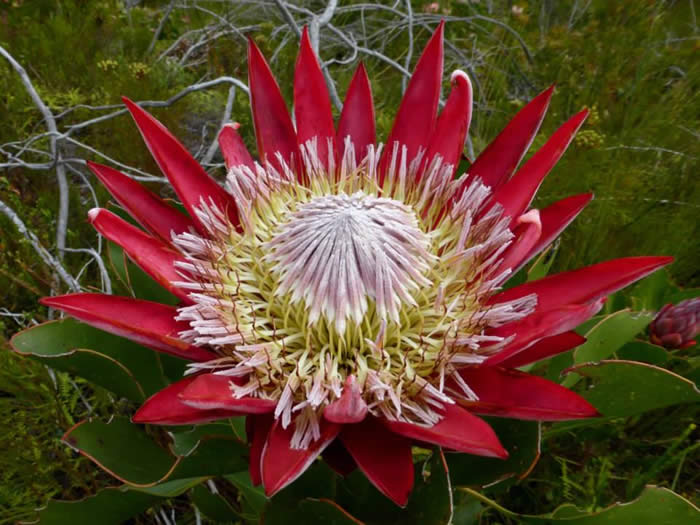 A small selection of Brennan's photos. Blue crane; Cape batis admiring its reflection in windscreen; elephants; pin-tailed whydah; king protea.
Spring migration festival at Huerta Grande
Honeyguide was the first wildlife group from the UK to stay at Huerta Grande in southern Spain, in September 2011, for our Tarifa & Gibraltar holiday. Naturetrek has now followed us there, and Katrin is organising a Spring Migration Festival (more details here) at the end of March 2014, which may go some way to making Huerta Grande the place to stay in the area for birdwatchers and other naturalists.
"Honeyguiders are warmly invited to visit us for the Nature Festival," says Katrin. There is a special — and good value — package for guests who wish to come and stay, including the entry fee of the Festival. Contact: reservas@huertagrande.com. We have good numbers for the Honeyguide holiday there in early March, but room for a few more!

Have I got old news for you? . . . News 2020-21 . . .. News 2019 . . . News 2018 . . . News 2017 . . . News 2016 . . . News 2015 . . . News 2013 . . . News 2012 . . . News 2011 . . . News 2010 . . . News 2009 . . . News 2008 . . . Back to main news page