Honeyguide news archive 2020-21
Passport validity
From 16 December 2021, the following words are on the travel advice pages of gov.uk for EU countries. "If you are planning to travel to an EU country (except Ireland), or Switzerland, Norway, Iceland, Liechtenstein, Andorra, Monaco, San Marino or Vatican City, you must meet the Schengen area rules.
"Your passport must meet 2 requirements. It must be:
less than 10 years old on the day you enter (check the 'date of issue')
valid for at least 3 months after the day you plan to leave (check the 'expiry date')
"We are asking the European Commission to clarify the 10-year rule. Their guidance for Schengen border guards may not be updated until the spring of 2022. Until then, for some Schengen countries your passport may need to be less than 10 years old during your whole visit, and the 3 months at the end of your visit may need to be within 10 years of your passport's issue date.
"Check both the issue date and the expiry date in your passport. If you renewed your passport early, extra months may have been added to its expiry date. This could affect the requirement for your passport to be less than 10 years old."
There's no point in mincing words: this is a pointless bureaucratic complication caused by the nonsense of Brexit.
Conservation donations from Honeyguide in 2021
A blog in December summarises our conservation donations from Honeyguide in 2021, totalling £2,745.  I hope you'll click though to read the full list, but here's a sentence from the blog which gives a summary:  "The sums raised and donated were at a much higher level when we ran overseas holidays. For example, in 2019, the last full year before the coronavirus pandemic, donations totalled £6,840. For the last two years our activity has been scaled back, though we were still able to donate £2,600 in 2020 and £2,745 in 2021." The other new blog in December is about a guided walk at Upton Marshes.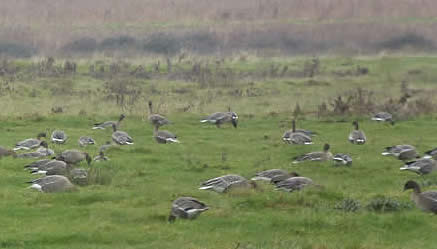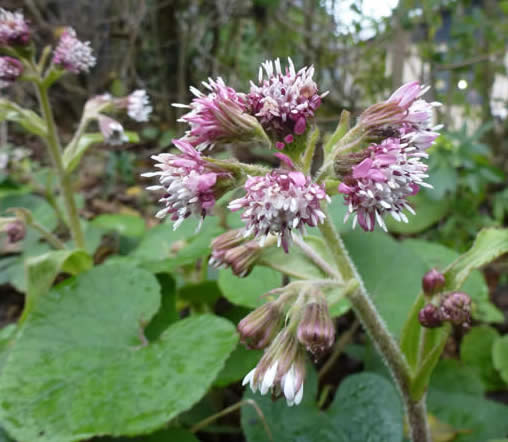 Pink-footed geese and winter heliotrope, Upton guided walk, December 2021.
Plants, Magic and Medicine / The Fascination of Fungi / Bury Water Meadows
These are two splendid talks, on Zoom, given by Honeyguiders. Sue Burge's talk Plants, Magic and Medicine is on YouTube here. Sue gives all kinds of amazing facts about plants and their uses. The Fascination of Fungi is by Mervin Nethercoat on vimeo here, for Bury Water Meadows Group, Suffolk. Such talent in the Honeyguide network!
Honeyguider Jillian Macready set up that fungi talk and her work managing Bury Water Meadows has attracted the interest of the new Wild East initiative: click though to see more photos and read the full story.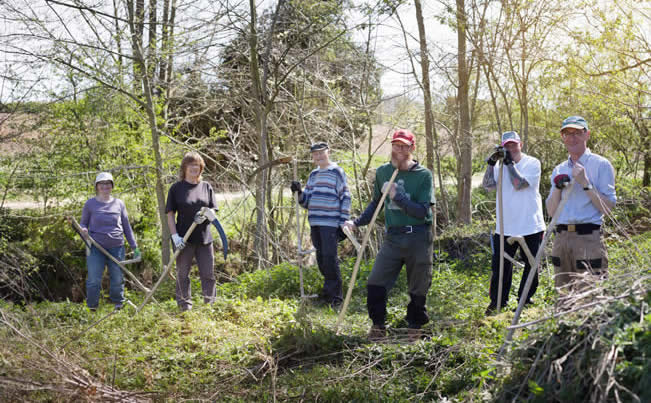 Honeyguider Jillian Macready (far left) and Bury Water Meadows Group, Bury St Edmunds, Suffolk.
Valencia for ABA
That's the American Birding Association, not the pop group Abba. Honeyguide leader Pau Lucio co-authored an article about birdwatching in Valencia in December's ABA magazine. Our Valencia holiday page has a PDF of the article (also here: Birding Valencia), which includes a photo of the Honeyguide group in Valencia March 2020, our last overseas holiday just before lockdown.
Geoff Crane in the UK
Honeyguide's local leader in South Africa, Geoff Crane, was in the UK visiting family during that brief window when travel between SA and the UK was possible. Geoff came to Norwich and met a group of Honeyguiders, including on an outing to Buckenham Marshes on 14 November (link is to a blog). Now's the wrong time to talk about travel to South Africa, except to say that Geoff will be ready to look after us whenever that becomes possible. 124 Honeyguiders have travelled with Geoff in 15 parties since 2005; that's a lot of happy memories (I'm four of these 124, says Chris).
Volunteer of the year
Honeyguider Jill Jordan is Essex Wildlife Trust's volunteer of the year thanks especially to Jill's regular work at EWT's Hanningfield and Thorndon visitor centres. Full story and a photo here. This gives me an excuse to remember an old anecdote featuring Jill, the late Humphrey Lyttelton and Honeyguide's Chris Durdin here.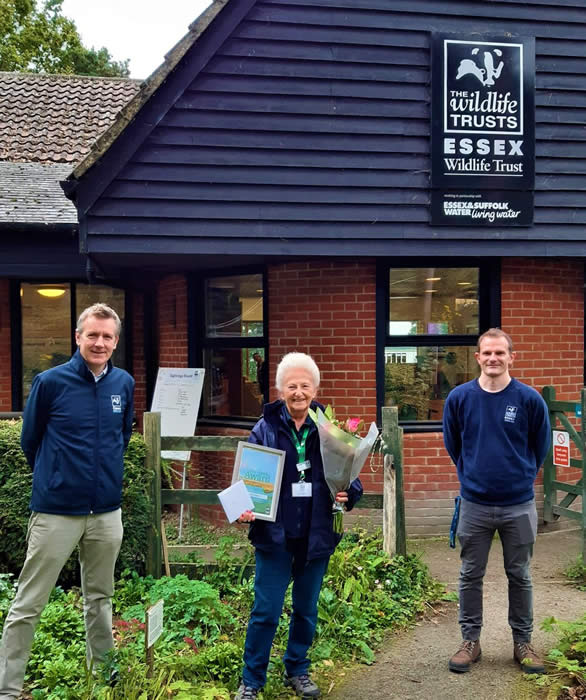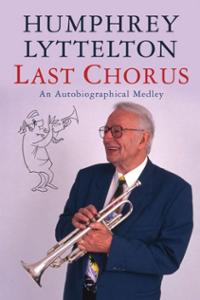 Photos including Jill Jordan and Humphrey Lyttelton ... we hope you can work out who's who.
Videos from Tarifa area
Honeyguiders may enjoy these two recent videos from our Serranía de Ronda guides, Simon and Niki: northern bald ibis and Rüppell's vulture.
Autumn breaks in the UK, highlights and photos.
Click on the links for reports and photos about the following autumn UK breaks/holidays. Norfolk break (mostly the Broads), September, plus Photos on Facebook (6-10 September 2021). Wild Essex, October: an extended blog by Chris Gibson.
David Collins, Honeyguide leader in The Lizard, writes:
'Despite being a bit unlucky with the weather, the first Honeyguide holiday to the Lizard Peninsula in Cornwall went well. Our base at Trenegilly Wartha Inn proved an ideal base from which to explore the rich and varied habitats in the area. Bird highlights included close and prolonged views of six choughs on sunny morning at Gunwalloe Cove and a remarkably tame wheatear hopping around at our feet like a robin. Although autumn isn't the best time for plants, rarer species included abundant Cornish heath, the only colony of field gentian in Cornwall, pale butterwort, sea knotgrass and fringed rupturewort.'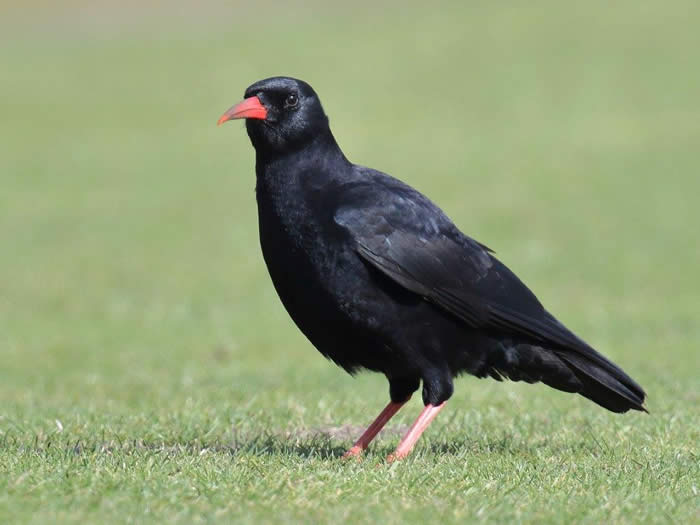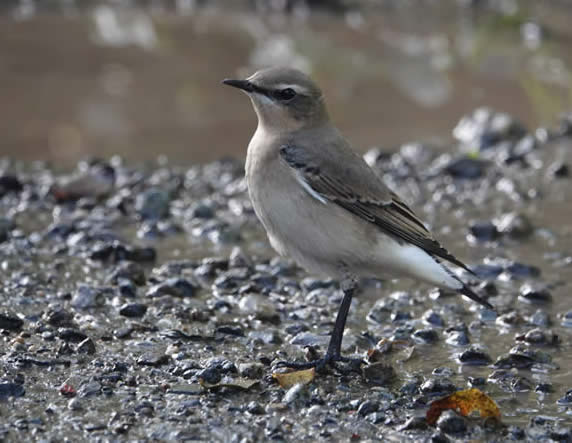 Chough, Mullion Golf Course, Gunwalloe (Rob Carr); wheatear (David Collins). More photos by Rob Carr from September/October 2021 here on Facebook. Holiday report here.
The North Norfolk group was much luckier with the weather. Eight Honeyguiders with Rob Lucking - and I joined them on two days, writes, Chris - enjoyed huge numbers of waders on The Wash, a red-throated diver in Wells harbour, tales of 'sequential hermaphrodite' slipper limpets on Holkham Beach and hundreds of close golden plovers at Titchwell marsh. Honeyguide's Facebook has Honeyguider David Bennett's movie of a spinning grey phalarope at Titchwell , a highlight for everyone on our North Norfolk break. Report here: North Norfolk break, October 2021.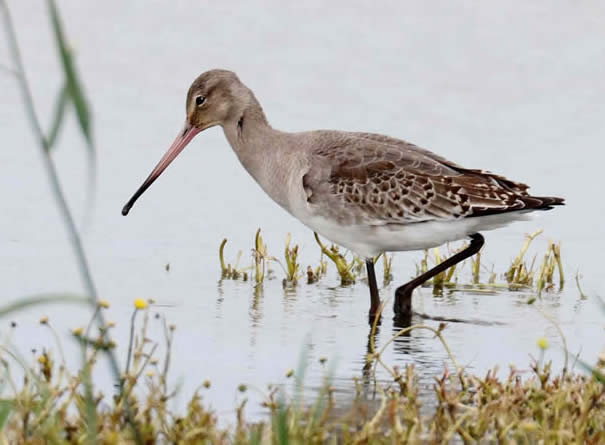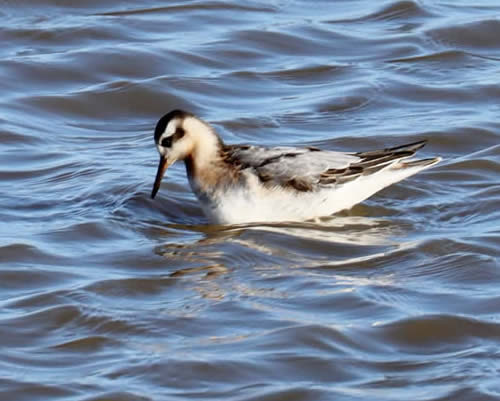 Black-tailed godwit, Cley and grey phalarope, Titchwell in N Norfolk (David Bennett).
UK's new simplified travel system takes off from today (4 October 2021)
"International travel will be simpler with lower testing costs for people who qualify as fully vaccinated." These are the official words - more on Gov.uk.
Overseas travel restarts
The return of international travel is now practical, following the simplification of rules for overseas travel announced on 17 September for double-vaccinated travellers. Bookings are now open for Honeyguide holidays in 2022, except Corsica, for which direct flights have not yet resumed.
Many overseas holidays previously planned are carried forward to 2022. These and others are also listed on our calendar page.
Since that announcement, entry requirements have been simplified for several countries overseas, in particular for Portugal in winter, Morocco and Falsterbo. All accept the UK vaccine certificate for double-jabbed travellers.
Also, as widely publicised, on the return to the UK, expensive PCR tests have been replaced by cheaper lateral flow tests.
However flights from the UK to Morocco were suspended in October 2021. We expect this to be a temporary measure over half-term, and we are still taking bookings for March 2022. Updates on our Morocco page.
Another best year ever for Rhodope lilies
The population of the rare Rhodope lily Lilium rhodopaeum, protected with the help of Honeyguide, continues to grow, says local expert and Honeyguide leader Vladimir Trifonov in Bulgaria. Vlado, as noted in his 2021 report — read it here — counted 355 individual plants at 'our' site, 267 of them are flowering and 68 vegetative. Those in flower were up from 262 in 2020, which was itself a record since monitoring started in 2008. Vlado's report was also published in the RHS Lilies & Related Plants journal, extract here.
Two more elements give particular hope. Firstly, Vlado also recorded several plants setting seed, pictured in his report. Secondly, Vlado is pleased with the local management, with grazing avoided in the flowering season then starting in August — under-grazing being as much a long-term risk as overgrazing.
In January 2021, Honeyguide sent £400 to cover monitoring costs for two seasons, 2019 and 2020. This continues our support: the year by year story of the conservation of Lilium rhodopaeum, since 2012, is here.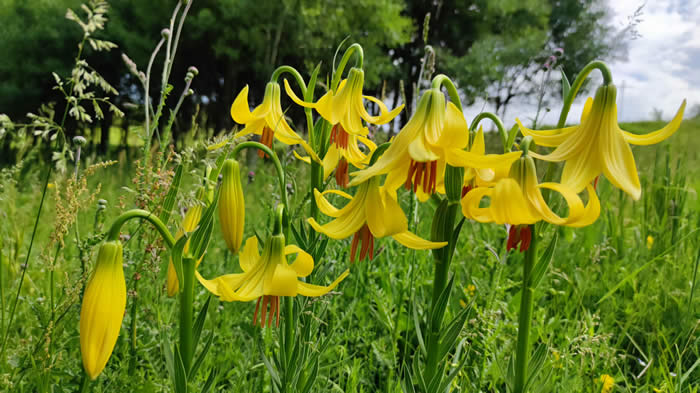 Lilium rhodopaeum, 2021 (Vladimir Trifonov).
Protecting seagrass meadows on Menorca
GOB Menorca, which Honeyguide's Menorca holidays support, is stepping up calls to protect underwater 'meadows' of seagrass Posidonia oceanica. This story, on GOB's English language website, says:
"GOB has written formally to the Balearic Government to condemn the repeated lack of compliance by some people at sea who drop anchor on the Posidonia fields and other marine seed plants. It asks that new technologies be used to control the situation."
As well as wildlife value, seagrass is known to be a valuable carbon store. "These meadows store up to 830 tonnes of CO2 per hectare" says carbonsink. According to the EU-linked Blue Carbon initiative, "Marine plants, in particular, contain sediments of organic carbon in sediments higher than those stored by terrestrial forest ecosystems."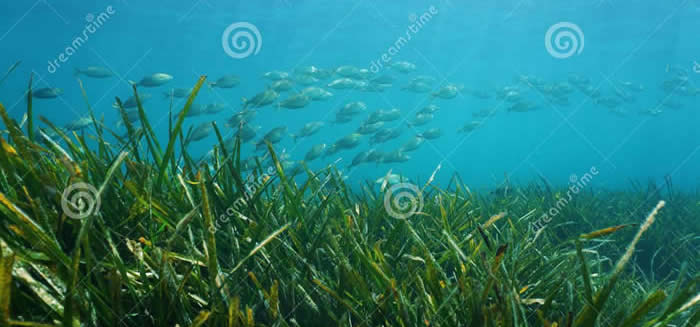 Posidonia oceanica seagrass with school of fish (royalty free photo from dreamstime).
When will overseas holidays re-start?
The short answer, for now, is "don't know." The UK Government's announcement on 5 July 2021 concentrated on plans to open up within the UK. For overseas travel, there is plenty of speculation but a lack of decisions. There are three practical constraints and, on top of these, many people will have made plans to take holidays within the UK and/or have general concerns about overseas travel.
1) Rules set by the UK e.g. green/amber/red listing, with uncertainties about these changing.
2) Rules set by other countries.
3) Testing and quarantine.
Speculation continues about not having to quarantine on returning to the UK if we have proof of double vaccinations. That may be an easier hurdle to get over than the continuing need, for now at least, to have PCR Covid tests in some combination of before, during and after a holiday.
We've all seen on TV how many travellers are prepared to cope with testing. Could testing still be part of the procedure in 2022?
Do any Honeyguiders feel that the time is coming to accept that Covid tests are part of travel? Anyone wish to try this during the autumn for Menorca 6 — 13 October or Crete 19 — 26 October?
I'm sure we all look forward to more clarity. In the meantime, Honeyguide is still not taking bookings for overseas holidays.
Norfolk break no 2, May/June
The second Norfolk break on the last day of May and early June enjoyed better weather than the earlier one. The report is here and the photos below hint at the range of iconic scenes and wildlife from The Broads among the highlights. If anyone else would like a guided break in Norfolk, please contact us. September is already likely, though sooner is also possible.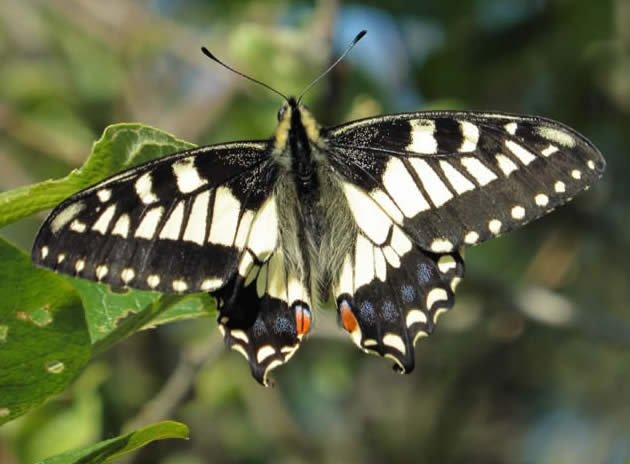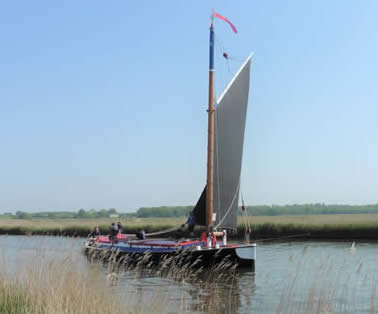 Swallowtail at Hickling nature reserve; the Wherry Albion on the River Bure.
Wild Essex
Wild Essex with Honeyguide is an extended blog by Chris Gibson about this Honeyguide break. A what a corker it is: rich in pictures and its wildife mix, despite mixed May weather. The easy highlights to note are nightingale and a surprising golden oriole — a fine substiture for holidays in France. But there's much more: flowers, bugs, ancient trees and fossils. Well worth reading.
Norfolk breaks, May 2021
We were able to get our local breaks running during the first week the hotels were out of lockdown a time when birdsong was at its best ... unlike the mixed English spring weather. Norfolk break highlights, with Chris Durdin: when the sun shone there seemed to be orange tip butterflies everywhere; hares and Chinese water deer; hobbies at Strumpshaw and Hicking; a crane flew past while we were a boat trip into Horsey Mere; a surprise encounter with red deer; cuckoos; a rare lichen and much more.
Rob Lucking's group in North Norfolk heard a daytime nightjar, quite a bonus along with Dartford warblers and green hairstreak on a north Norfolk heath. Coastal birds included Mediterranean gulls and little terns. For both groups. we must remember that the everyday in Norfolk may be special to visitors: marsh harriers by the score, great white egret, bittern, countless reed warblers and so on. Report for North Norfolk break, click on red writing.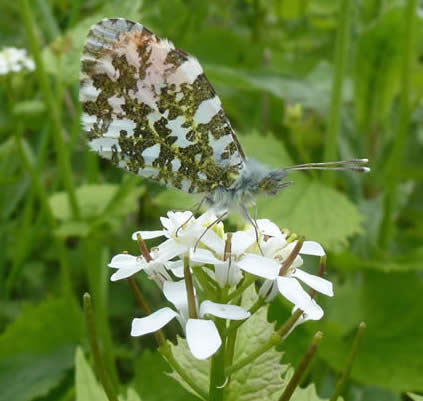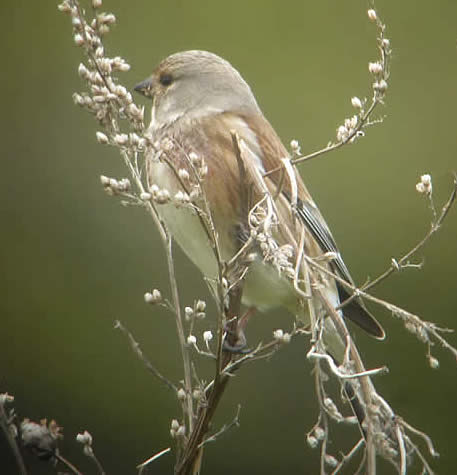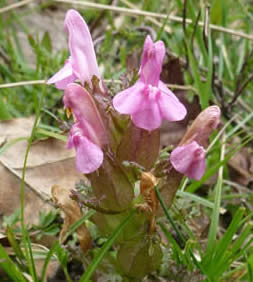 Orange tip, linnet, lousewort. Report here.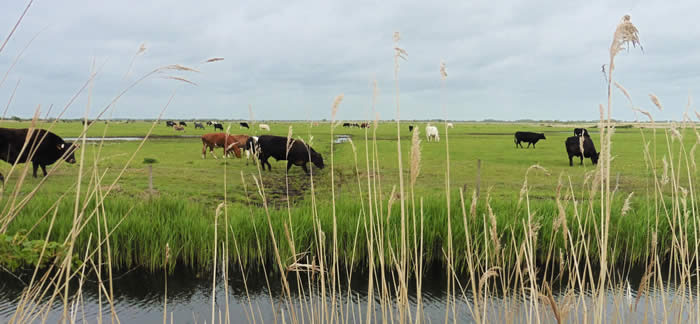 Upton Marshes
The 'roadmap' and developing plans
The 'roadmap' announced by the Prime Minister on 22 February, with later updates, allows Honeyguide activities to get up and running again.
UK breaks: hospitality indoors — such as hotels — re-opens from 17 May. This dates in the roadmap is confirmed. There is already heavy demand for accommodation, so booking early is wise.
Three UK breaks are now up and running in late May: Norfolk breaks x2, North Norfolk, and Wild Essex. Additional weeks may be planned, as we did last September. Then we have an autumn holiday in the Lizard peninsula, Cornwall, with David Collins, 27 September – 4 October 2021. For availability, try a quick check on our holiday calendar, or contact us.
Walks: 'rule of six' outdoors from 29 March allowed local walks, and chimes with 'stay local' guidance. From 17 May, 'rule of 30' starts, though group sizes probably won't be very different. Anyone in the Norfolk area can contact us to go on a circulation list for local walks.
Overseas: overseas travel re-starts on 17 May, with 'green list' countries (from the UK perspective) including Iceland and Portugal. Behind this, there are still strict rules and constraints that make travel complicated, especially expensive PCR Covid tests before, during and after travel. For this reason, we decided not to run the holiday in Iceland this year.
---
Package holiday refunds and cancellations: advice from the UK Government here. Foreign travel insurance: advice from the UK Government here.
---
'Best year' for Rhodope lily in 2020
The population of the rare Rhodope lily Lilium rhodopaeum, protected with the help of Honeyguide, had its best year ever, according to local expert and Honeyguide leader Vladimir Trifonov in Bulgaria. Vlado, writing in his 2020 report — read it here — says that the total number of the population continues to increase.
In 2020, Vlado counted 213 individual flowers on 369 plants, up from 123 in 1999, which was itself a record year for the number of plants. So the population in 2020 was easily the biggest since detailed monitoring began in 2008.

Vlado says that the population of the Rhodopean lily was not impacted by grazing until the end of flowering season. Grazing started late enough, in August, which is very favourable for the species.

The Rhodope lily is found in a handful of mountain meadows in southern Bulgaria and northern Greece.

This colony is monitored by Vlado, his monitoring funded by conservation contributions from Honeyguide groups in Bulgaria.


Lilium rhodopeaum photo by Helen Crowder. More information about the project here.
Honeyguide Wildlife Charitable Trust
Honeyguide's donations to conservation projects linked to our holidays in 2020 totalled £2,600, which is much less than usual (e.g. £6,840 donated in 2019) because of holidays cancelled due to the coronavirus pandemic. Our running total since 1991 is £136,662, to December 2020.
Two of these were before lockdown, namely £390 in South Africa, plus the same from local leader Geoff Crane who matched what Honeyguide sent to the SABAP2 project. Through our Valencia holiday in March, we sent £390 to local ringing group Pit-Roig. Then there were two donations from cancelled holidays in April, where Honeyguiders kindly allowed us not to refund the conservation contribution element of the price. This led to £550 for GOB Menorca and, from the Crete group, £630 for HOS (BirdLife Greece).
In December, guided walks in Norfolk raised £120 for Friends of Horsey Seals and £130 for Norfolk Wildlife Trust.
European Health Insurance Card (EHIC)
So there is a 'deal' between the EU and the UK, at the 11th hour. About time!
Under the deal, the EHIC remains valid until it expires. It is (was, depending on when you read this) possible to renew EHICs here by 31 December 2020, the end of the transition period.
But if you missed that renewal date, it probably doesn't matter. BBC News says that the UK will issue a new card. "The UK government says the new card will be called the UK Global Health Insurance Card (GHIC), but there are no further details yet on how to obtain it. Like EHIC, the new card will cover chronic or existing illnesses and routine maternity care as well as emergencies."
What next for local breaks?
Honeyguide has three options set up and ready to go when conditions allow. North Norfolk with Honeyguide's Rob Lucking; Wild Essex with Honeyguide's Chris Gibson; Norfolk breaks (the Broads, mainly) with Honeyguide's Chris Durdin, the last following on from the four Norfolk breaks in September 2020 (highlights and photos below).
Weekly morning walks in Norfolk re-started after the November lockdown but are off again now Norfolk is in Tier 4 coronavirus restrictions. December 2020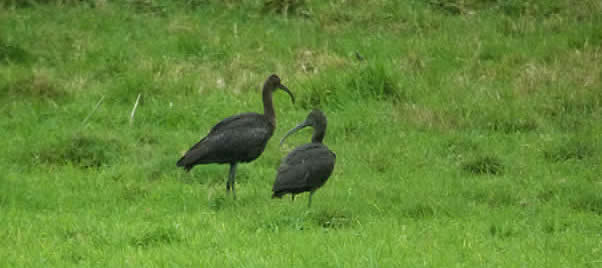 Danube Delta? The Camargue? No, these glossy ibises are at Horsham St Faith on the outskirts of Norwich, 21 November 2020.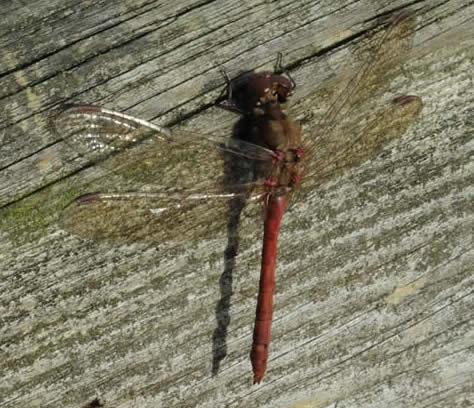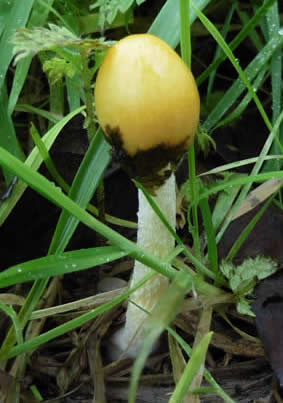 Two photos from Norfolk Wildlife Trust's Upton Marshes nature reserve, 17 November 2020. A late common darter, one of three in a sheltered spot; yellow field cap, also known as egg yolk fungus. Posted to make a change from news about plans changing on account of coronavirus!
Coronavirus (8): the second lockdown for England, for four weeks from 5 November 2020, prohibits all overnight stays and holidays, including holidays abroad and in the UK. The 'rule of six' has gone, too. Honeyguide's holiday in The Gambia is confirmed as cancelled; the North Norfolk break joins Wild Essex as cancelled; no local walks can be run in this period.
Coronavirus (7): continuing travel bans mean that the idea of a Crete trip in late October was not practical, which follows the cancellation of the Spanish Pyrenees holiday in early October. The Gambia in December remains unlikely to happen. We are still taking names for people interested in for Portugal in Winter (January 2021) but not confirming bookings until we are more confident travel there is possible. We are not taking bookings for overseas holidays in spring 2021 until things are clearer. Running more UK holidays/breaks in spring/summer 2021 is likely.
Norfolk break no 4: the beach at Great Yarmouth's Golden Mile was a destination not visited on the previous Norfolk breaks, with Mediterranean gulls the draw there. In the Norfolk break no 4 holiday report, look out for a rather disreputable looking Honeyguide group photographed near a dilapidated building on the sea front as well as a stunning rainbow at Stumpshaw Fen. Hobbies at Strumpshaw Fen were a more traditional highlight, and we were lucky again with a bittern sighting at Hickling. It's curious how seeing a bittern is more surprising than seeing great white egrets; sightings of the latter have become routine this year. Flocks of wigeons and pink-footed geese underlined the more autumnal feel of the last of our four September groups.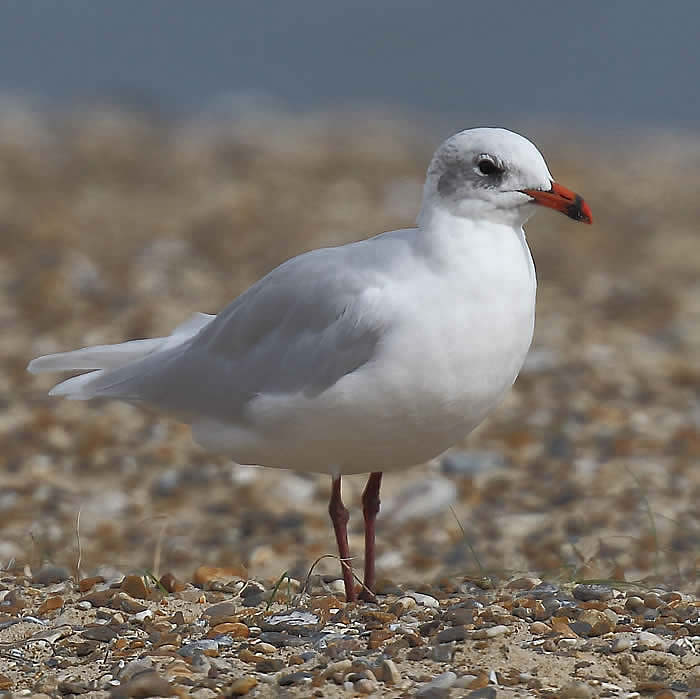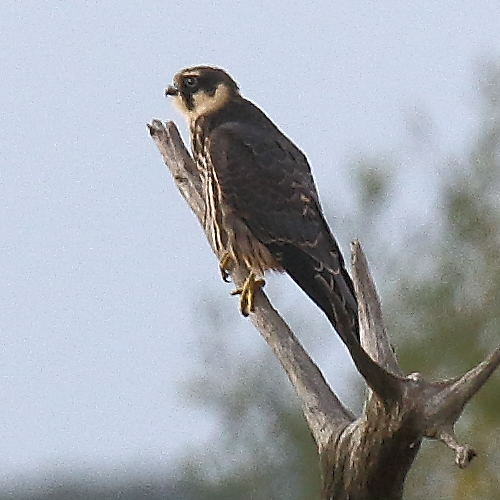 Mediterranean gull and juvenile hobby (Rob Carr). Photos on Facebook: a selection from Chris Durdin from all four weeks.
Norfolk break no 3: the third Norfolk break (22-24 September) started with the final day of our extended Indian summer and mostly had good weather during the time in the field on the following two days. A few of the highlights mentioned include willow emerald damselfly; keeled skimmer; fungi including shaggy ink-caps at Strumpshaw Fen and fly agarics at Buxton Heath; small coppers; orange balsam; mistle thrushes & siskins; scrambled egg slime mould; hobby, mistle thrushes and siskins; the seaside and grey seals; orange balsam; lunch at Chris's! Report here.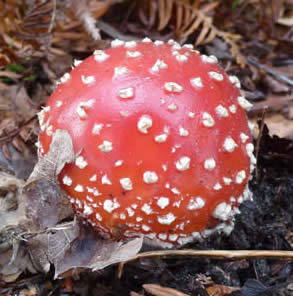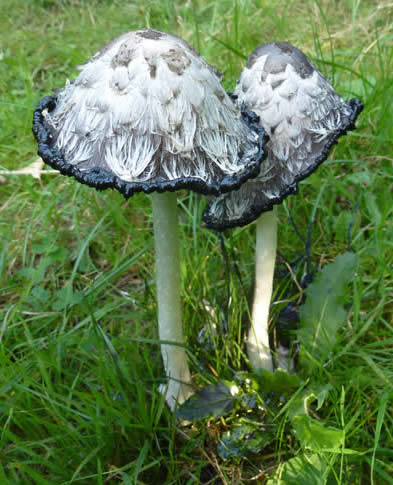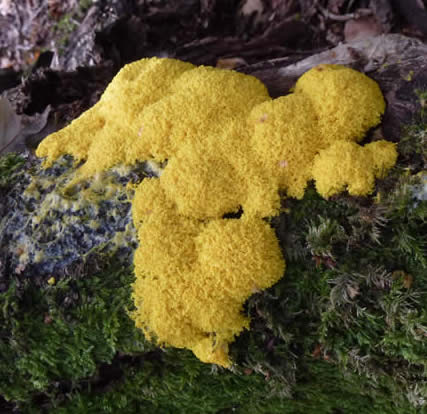 Three distinctive fungi: fly agaric, shaggy ink-caps and scrambled egg slime mould.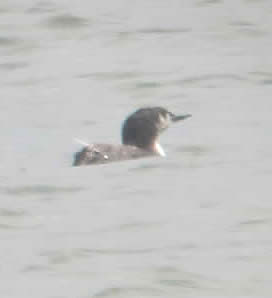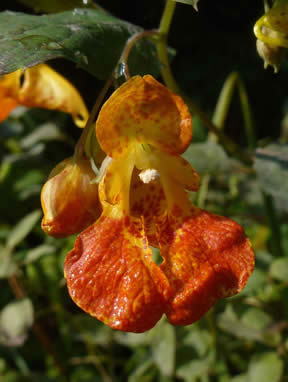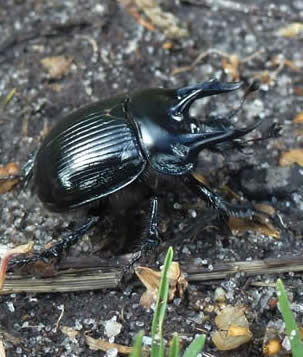 More from Honeyguide's 3rd Norfolk break: red-throated diver, orange balsam, minotaur beetle.

Norfolk break highlights (2): the second Norfolk break (14-18 September) also went very well, with lovely weather and excellent wildlife every day. We saw bittern and crane at at NWT Hickling. Remarkably there was still a male keeled skimmer on the wing at Holt Country Park (Holt Lowes SSSI) and another caught by a spider - see photo below. Our eyes were opened to galls by Honeyguide's gall expert, Mervin. A slow-worm and close views of emperor dragonfly and willow emerald went down well, though the top highlight by popular acclaim was the peregrine putting waders, black-tailed godwits especially, into the air at Breydon Water. Report here; more photos by Mervin Nethercoat on Flickr and Jillian Macready on OneDrive.


Avocets and godwits at the high tide roost at Breydon Water.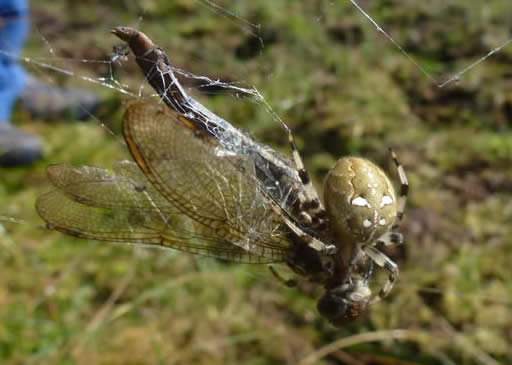 Keeled skimmer trapped by a four spot orb web spider (Araneus quadratus), Holt County Park (=Holt Lowes SSSI), 17 September 2020.
Norfolk break highlights (1): the first Norfolk break (7-11 September) went very well, with a great range of wildlife in good weather, all "favourably comparable to a foreign holiday" said one participant. A juvenile cuckoo, great white egret and an 'anting' jay were among the birds. There was a long list of late summer flowers, though it was the leaves of sundew that was mentioned in the round-up of holiday highlights. Invertebrates included some late season keeled skimmers, willow emeralds and scores of darters everywhere, plus ivy bees in several places. Photos here and report here.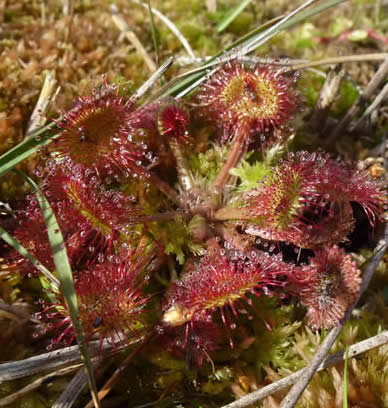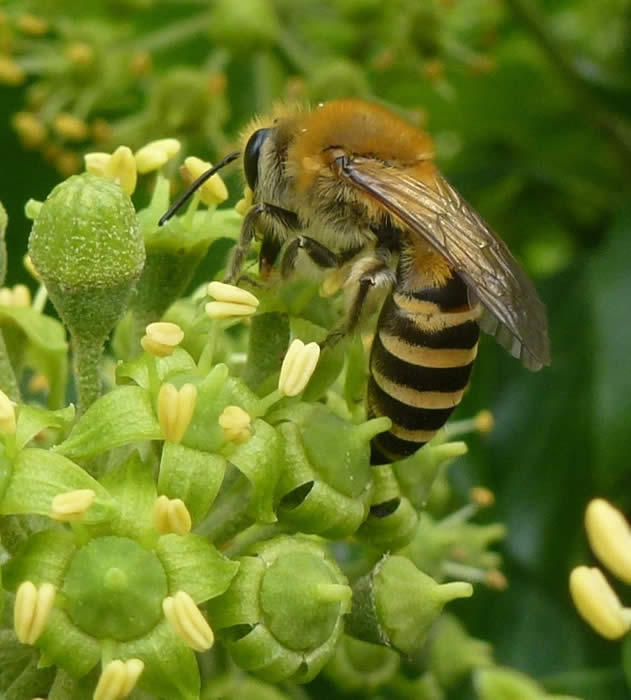 Round-leaved sundew, ivy bee.
Madeira in October with Honeyguide: a new way of working means offering what is possible in today's world as destinations become possible (and others get more difficult) - with a much shorter time-frame than a full programme announced for the year ahead.
In that spirit we're pleased to offer Madeira for 6-13 October 2020 as a new option. It's a tried and tested holiday: the plan follows that of a successful holiday here in October 2018. More the holiday's web page, and the 2018 report gives a good feel for the places and wildlife.


Cory's shearwaters, Madeira, October 2018. More holiday photos from Brennan Aunger on Facebook, from Chris and Madeira butterflies (the latter two sets on Honeyguide's Facebook). Holiday report here.
Crete in October with Honeyguide: Crete has been popular in the Honeyguide programme for many years as a spring destination. This year, we are (at last) to visit in Crete's balmy autumn conditions to look for a range of autumn-flowering specialities and to enjoy any other wildlife we can find. The choice of Crete is linked to Greece's and Crete's good record on coronavirus, so Crete becomes an especially good choice for an autumn break. A familiar place and people has obvious merits, with a return to a familar place at a different season an additional attraction. Crete in autumn has the details.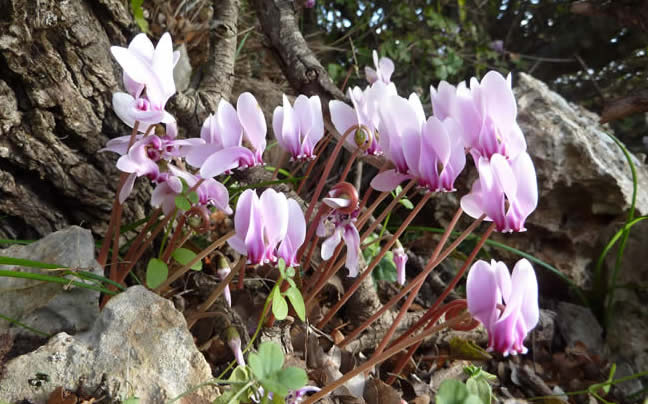 Cyclamen graecum
Norfolk break with Honeyguide: this is a new 'staycation' idea given the difficulties of travelling overseas in 2020. The plan is to stay in a hotel in Norwich and Honeyguide's Chris Durdin will be your nature guide for three days in the field around the Norfolk Broads. 8 – 10 September 2020 is fully booked; there is still room for 15 – 17 September 2020. More details on a new Norfolk break web page.
Coronavirus (6, updated): the UK Government's announcement on 3 July allows international travel to resume. Countries and territories exempt from advice against 'all but essential' international travel are listed here. However Sweden is not one of these, which has led to Honeyguide's holiday to Falsterbo in early September being cancelled.
We were hoping that the Spanish Pyrenees holiday in October to go ahead (with slightly revised dates and other details) but the recent (late July) change to FCO advice about travel to Spain means that is no longer possible. 'Wait and see' applies to The Gambia in December.
Coronavirus (5): as noted below, June holidays are all off, as is South Africa's Spring Flowers in August/September, and refunds issued or monies carried forward for a future holiday. We remain hopeful that holidays from September onwards will run as normal, though no-one really knows what the circumstances and practicalities will be then.
An idea being floated by some Honeyguiders is a guided holiday in the UK, for example a short break (say four nights), perhaps with an option to stay on for longer. This might be this autumn, or next spring if there are still concerns about travelling overseas. Your ideas & feedback on this are very welcome.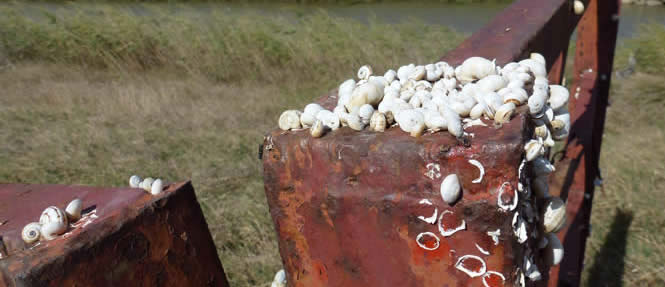 Aestivating snails, La Janda near Tarifa, Spain, September 2011.
As noted in a recent e-circular, Honeyguide is more-or-less dormant at the moment. "Or perhaps aestivating Is a better word, like a group of snails on a dead stalk or fence post in southern Europe in the summer months."
Coronavirus (4): the Prime Minister's statement on 10 May, and the detail added on 11 May, talked about the next steps to reduce restrictions that will be "no earlier than 4 July". This makes it clear that holidays and overseas travel will not be possible in June, thus meaning all Honeyguide holidays in June [Spanish Pyrenees, Picos de Europa, Iceland and Bulgaria's Western Rhodope] will not be running. Flights are not yet cancelled in this period, but they cannot be booked, which implies that cancellation will follow.
Coronavirus (3):
South of Salamanca, Spain's Wild West 8-16 May [not in the 2020 brochure] also cancelled due to coronavirus, with payments held over for future holidays or refunded. It's too soon to know about holidays in June.
Coronavirus (2): bookings, refunds and conservation contributions
The first refunds of holiday monies on account of coronavirus related to full payments for holidays. For these, many group members kindly said we could keep the £40 conservation contribution that goes via the Honeyguide Wildlife Charitable Trust to conservation projects on Menorca and Crete for these first two cancelled holidays (see below).
It is likely that there will be more holidays that cannot go ahead. For holidays in June, we are postponing asking for balances that are due in April until circumstance in June are clearer. If, later, those holidays cannot go ahead, there will be options for deposits already paid.
Option 1 is a (free) transfer of your deposit to a future holiday. Those with deposits already paid will have first call on booking future holidays, some of which may be over-subscribed.
Option 2 is a refund of your deposit. For deposit refunds, the 'default' will be a full refund of the deposit (usually £300 or £500 this year). However you may request that we keep the £40 conservation contribution in the Honeyguide Charitable Trust.
The decision to cancel any holiday is based primarily on travel advice from the Foreign & Commonwealth Office (FCO). Strictly speaking, if you choose to cancel your holiday before we officially cancel a holiday, the deposit is not refundable, as noted in our booking conditions. You may be able to claim back cancellation charges from your insurer, though insurers may regard it as a change of mind – 'disinclination to travel' is the phrase sometimes used. We recognise that these are exceptional circumstances and if you have to withdraw from a holiday before it is cancelled, please contact us. 14 April 2020
---
Valencia diaries: read holiday highlights from Valencia, just before the coronavirus crisis, by following the Honeyguide blog. Better still, click on the subscribe button so Honeyguide blogs drop into your inbox.
Tuesday 10 March - arrival in Valencia
Wednesday 11 March, day 2
Thursday, 12 March, day 3 ... and so on, day by day. Valencia report here plus Valencia photos on Facebook, March 2020.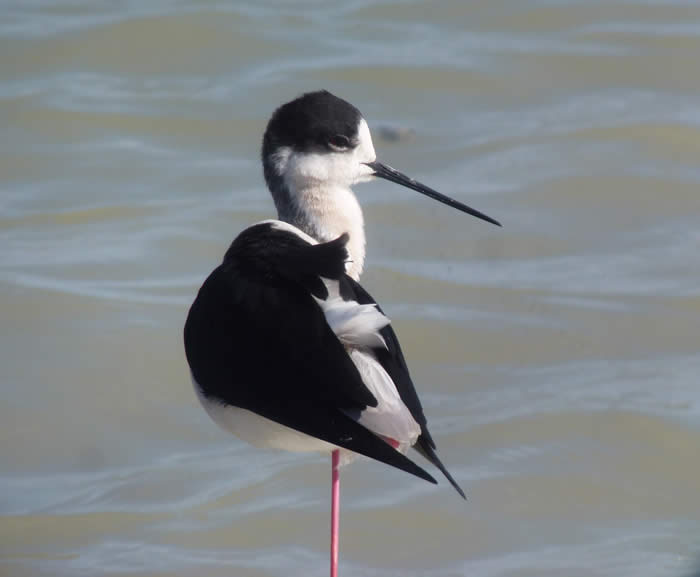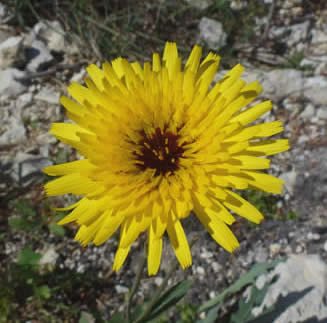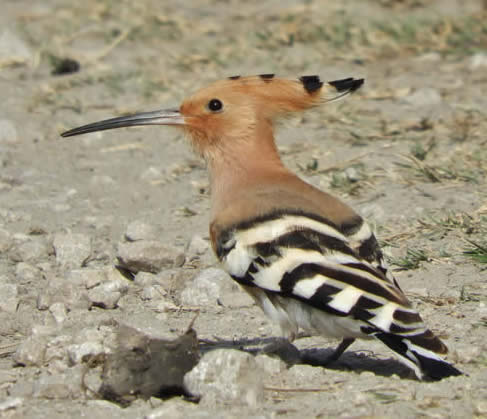 Black-winged stilt; Tolpis barbata; hoopoe at Pego Marshes (Pau Lucio).
---
A "fabulous holiday with one of the best groups ever" was one comment on returning from Honeyguide's holiday in South Africa's Garden Route in Jan/Feb 2020.
Helen Crowder writes: "Particular highlights from Plettenberg, our first stop, were the hospitality at Bitou River Lodge, its grounds and fabulous wildlife – we all loved to watch the confiding Knysna turacos, brightly coloured green and blue with crimson wings in flight and white-lined, red-ringed, eyes; canoeing along the water-lilied river bordering the garden; botanising in the fynbos at Spitskop Peak; and the Birds of Eden, a massive free-flight bird sanctuary spanning a gorge of native forest and housing hundreds of species of mainly African birds, with many chances to study them at close range."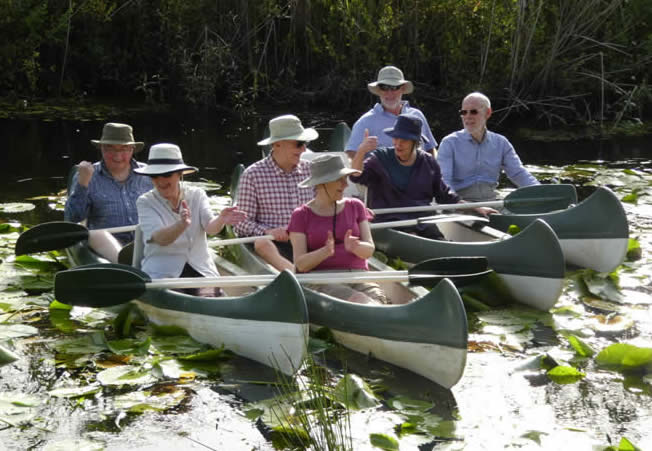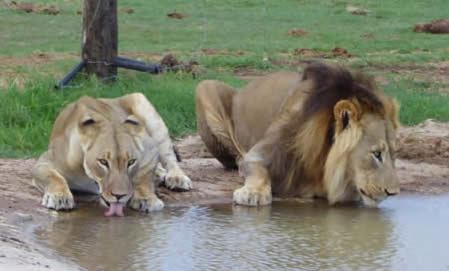 Honeyguiders in canoes at Bitou River Lodge; lions in Addo Elephant NP (Malcolm & Helen Crowder). Many photos in a Google photos album; report here.
"At our second stop, Mountain Zebra National Park with its spectacular scenery in the rugged Eastern Karoo (we had now crossed from the Western to the Eastern Cape), the eponymous species, with its dazzling op-art stripes, was first on the list; mongooses and suricats endlessly entertained; a pride of lions rather put paid to a family of porcupines; and as we left a herd of buffalo plodded through the pond by the main gate."
"Addo Elephant NP, third and last stop, produced more lions, a superb male and female which arrived boldly across the plain to drink side by side from a waterhole while a warthog went bonkers at their approach, tearing around with tail vertical, just like a scene from The Lion King; baby elephants and a newly-born red hartebeest were the 'aah' factor, and we all rooted for a flightless dung beetle to succeed in its herculean endeavour to manoeuvre its ball, enclosing the next generation, over a precipitous verge and into safety. Knocked back and over several times it was still at the task as we moved on …"
How to follow that ... where next should Honeyguide go in South Africa?
---

Have I got old news for you? . . News 2019. . . News 2018 . . . News 2017 . . .  News 2016 . . . News 2015 . . . News 2014 . . . News 2013 . . . News 2012 . . . News 2011 . . . News 2010 . . . News 2009 . . . News 2008 . . . Back to main news page