Kruger National Park
7 — 22 October 2015
Birds in the Kruger National Park
The Kruger National Park is justly famous for its mammals, but it's equally a tremendous experience for birdwatchers. This page features just a tempting few of the 517 bird species recorded in the park to date, 253 residents and 117 non-breeding migrants.
The giant kingfisher (right), Africa's largest kingfisher, is found at wetlands, but there are others, including the aptly named woodland kingfisher (left), that feed in dry country, catching grasshoppers and other big insects.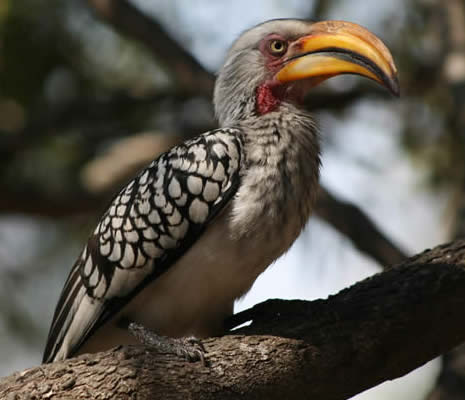 Yellow-billed hornbills nest in holes in trees. To protect eggs and chicks from predators, the female is sealed into the hole. She has just enough space for her beak to stick out so she and the fledglings can be fed by the male though the hole.
Blue-eared glossy starling (left) is one of many brightly-coloured starlings in Kruger. Swainson's francolin, or spurfowl, is a game bird, characteristically seen walking across roads or through grass.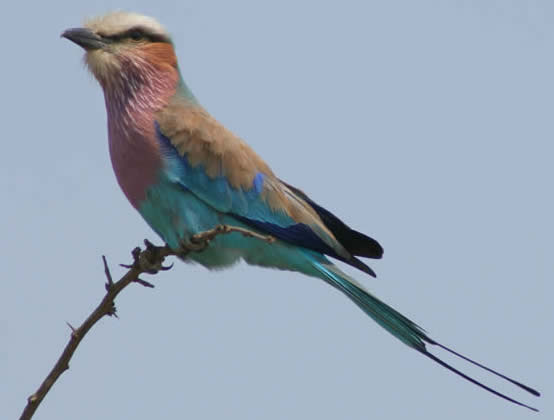 Lilac-breasted roller: unmistakable, and often easy to see on tree tops and other perches.