Lincolnshire Wash

6 – 10 June 2022 *
Three days in the field on the Lincolnshire coast
* Suggested arrangement is to arrive on the Monday (6 June) with three days in the field 7-9 June. Participants might depart on the Friday morning (10 June) though could have an additional morning in the field, e.g. a return to Frampton Marsh, especially if you don't have too far to travel.
This new break is open for bookings.
The Wash is the biggest single estuary in Britain and consistently the most important estuary for birds. The Wash is split between Lincolnshire and Norfolk and though the Norfolk side has had a higher profile, there are rising stars on the Lincolnshire side where there is lots to see – and with stories to tell.
Itinerary
Monday 6 June: arrival.
Tuesday 7 June: the RSPB's Frampton Marsh nature reserve sits inside the sea wall, beyond which is one of Wash's biggest blocks of saltmarsh. Where once the Wash graded into the fresh marshes of the Fens, land reclamation turned huge areas into farmland. Now the process is being reversed, with Frampton Marsh an impressive nature reserve created on former arable land. The driver for this is replacing freshwater habitats being lost to coastal change, linked to the warming change.
The outcome is a large freshwater wetland, a mixture of grazing marsh, lagoons and reedbeds. It 's already the go-to place for birdwatchers in the East Midlands. The grazing marsh is managed for breeding waders, notably lapwings, redshanks and oystercatchers. The lagoons make for easy birdwatching on the edge of the vast Wash, with a lengthy list of rarities – waders especially – calling in here. There 's a visitor centre and 3km of accessible footpaths as well as some impressive public art installations.
Expect to see avocets, marsh harriers, egrets and a good range of waders.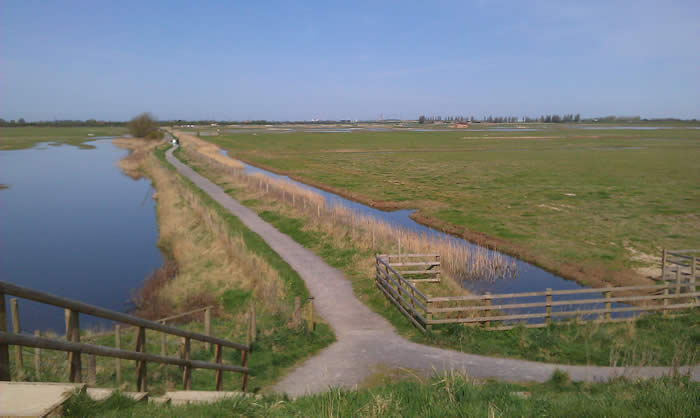 Frampton Marsh by & © Andy Mabbett (Wikipedia), CC by-sa 3.0
Wednesday 8 June: Gibraltar Point National Nature Reserve is on the northern tip of the Wash. It's managed by the Lincolnshire Wildlife Trust, and there is a bird observatory for ringing and migration studies within the NNR as well as a visitor centre. Breeding birds include little tern, shelduck, ringed plover and oystercatcher.
The extensive areas of coastal dunes make 'Gib' very different from the other Wash nature reserves. The foreshore has plants like sea-rocket and elsewhere in the dunes, which are dominated by marram grass, there is sea-holly, sea bindweed and sea campion. Sea-buckthorn dominates some areas and lime-rich areas have pyramidal orchids.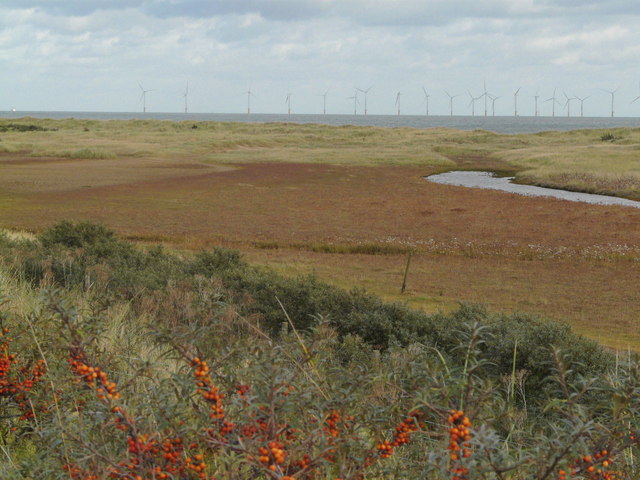 AlastairG (Wikipedia) / Dunes and saltmarsh at Gibraltar Point / CC BY-SA 2.0
Thursday 9 June: Boston, Wash cruise and Freiston Shore. We will start off in the middle of Boston where, we hope, the peregrines that have nested on Boston Stump (the local name for St Botolph's Church) since 2013 will put on a display.
Then we take a Wash 'seal and birdwatching cruise' on aboard the Boston Belle, sailing into The Wash and River Welland, departing from and returning to Boston's Sluice Bridge Lock (subject to availability). These popular cruises have been run by RSPB volunteers for many years and are a good way to get close to the Wash's wildlife and habitats from the seaward side. The cruise lasts 4½-5 hours and is included in your holiday price.
We will then make our way to the RSPB's Freiston Shore reserve, which is very different in character to Frampton. It was the last land claim of saltmarsh on The Wash and for many years was farmed by prisoners at HMP North Sea Camp. The old sea wall deteriorated and when the Environment Agency built a new sea defence farther back, the old creek system was reinstated, the outer sea wall was breached and, through this, 66 hectares of coastal farmland was returned to tidal saltmarsh.
A lagoon has avocets and you can expect to see ringed plovers, redshanks and shelducks here. On adjacent land, sheep fields and arable land have been converted into a wet grassland for breeding waders and winter wildfowl. Tree sparrows are often seen nearby.
Friday 10 June: depart, with optional return visit to RSPB Frampton Marsh.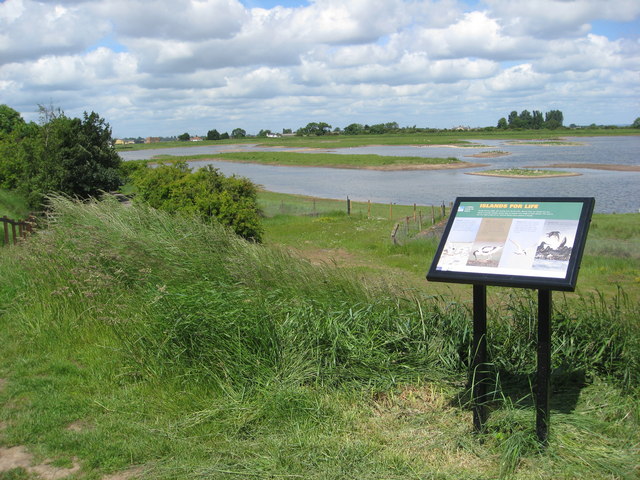 Freiston Shore, RSPB reserve by Alan Heardman, CC BY-SA 2.0 via Wikimedia Commons
Hotel & meals
Accommodation will be at The Old King's Head in Kirton. Booking: contact The Old King's Head directly on 01205 337770 or enquiries@theoldkingshead.com and mention Honeyguide when booking.
Evening meals: at present, The Old King's Head is not open in the evenings for meals. The Kirton Cottage, The Black Bull and Everest Indian are all within walking distance of The Old King's Head for evening meals.
Lunches: some sites we will be visiting have visitor centres with cafés for lunch, toilet facilities & shop, or we'll find a shop for buying packed lunches. The Old King's Head can supply packed lunches (and takeaway breakfasts!), if booked in advance.
Holiday details & how to book
Step 1: tell us you wish to come. Step 2: book a room at the hotel.
No Honeyguide booking form is needed. Just keep us informed!
Days/dates: the dates above are three days in the field, Tuesday to Thursday. We expect most people to have four nights at The Old King's Head, to arrive on the Monday and leave some time on Friday. If anyone would like to extend their stay that may well be possible.
Hotel cost: depends on the choice of room. Rates for rooms can be emailed, along with the special arrangements for Honeyguiders.
Price: £100 per day fee for your guide (including guide's expenses, Wash cruise and conservation contribution).
Deposit: none to Honeyguide. You will be invoiced after the break.
Local travel: in your car, or in Rob's vehicle, or car sharing by mutual consent. No minibus is being booked.
Maximum number (one guide): 8 plus guide, minimum 3.
Conservation project
£40 per person will be donated to the RSPB for Frampton Marsh nature reserve.