South Africa: Drakensberg Mountains and Zululand
26 January – 10 February 2017

*
Including Hluhluwe Game Park and Wakkerstroom wetlands
Drakensberg Mountains (4 nights)
The Golden Gate Highlands National Park – named after its ochre-hued sandstone rocks – is best known for its magnificent landscapes and rock paintings. Paleontology finds here have included dinosaur eggs and skeletons. Less widely known is the wildlife: beautiful flowers and a range of mammals and birds, rather different in character to lowland South Africa.
The highland habitat provides home to a variety of mammals. Black wildebeest, eland, blesbok, oribi, springbok and Burchell's zebra roam the lower foothills. Two legendary rare birds, the lammergeier and the southern bald ibis, breed on high ledges in the sandstone cliffs. Other birds of prey include Cape vulture, Verreaux's eagle and martial eagle.
Nerine, gladiolus, arum lily, watsonias, fire lilies and red-hot pokers can be identified close to our accommodation and protea species can be found higher up the hillside.
The very local Drakensberg siskin, broad-tailed warbler and Gurney's sugarbird are in the Royal Natal National Park, below the sheer face of the Drakensberg escarpment. There are larks, swallows, swifts, chats, cisticolas, sunbirds and francolins.
The Drakensberg Mountains were once the hunting ground of the San people (Bushmen). Though the San no longer live in the area, they recorded their exploits in the form of remarkable rock paintings. We will be visiting these paintings on one of our walks.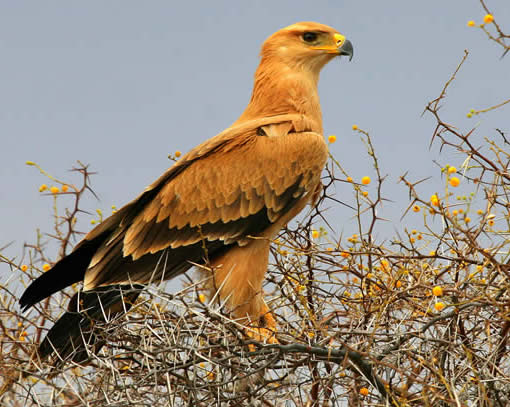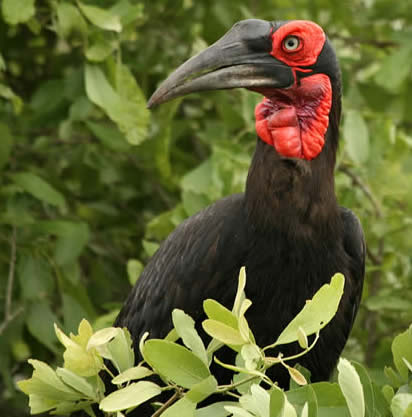 Tawny eagle; southern ground hornbill.
Hluhluwe Game Park (6 nights)
Zulu kings hunted here and put in place the first conservation laws. The park, near St Lucia, covers some 96,000 ha and contains an immense diversity of fauna and flora. Hluhluwe (also known as Umfolozi or Imfolozi) is characterised by hilly topography.
Today the 'big five' of African legend – lion, elephant, buffalo, leopard and both black and white rhinos – haunt the fertile savannah; but we also look out for the 'small five' – the lion ant, elephant shrew, buffalo weaver, leopard tortoise and rhino beetle.
We are based at Bonamanzi Game Reserve, on the outskirts of Hluhluwe. From here there are birdwatching walks, a boat trip on the Hluhluwe River and the opportunity for game drives into the Game Park where there are are viewing hides overlooking waterholes which help visitors to see animals and birds at close range. A night drive for nocturnal animals is an option.
Birdwatching is always rewarding, especially in the northern section of the park. Raptors include tawny eagles and we hope to find the large, ground-foraging southern ground hornbill. Louries, mousebirds, bee-eaters, kingfishers, rollers, wood-hoopoes, hornbills, barbets, shrikes, starlings, widows, weavers and sunbirds are all well represented. The cottages at Bonamanzi overlook a dam which always has a constant stream of birdlife coming and going; the reserve boasts more than 400 bird species recorded.
Wakkerstroom (3 nights)
The wetlands and grasslands that surround the small town of Wakkerstroom have been managed as a bird reserve for many years by BirdLife South Africa. Montane grasslands are rich in wild flowers such as orchids and aloes. Wakkerstroom is also steeped in history from the Anglo-Boer & Zulu wars.
Southern bald ibis, ground woodpecker, buff-streaked chat, Rudd's & Botha's larks and yellow-breasted pipit are a few of the local endemics that we will be looking out for.
The Wakkerstroom wetland at the edge of town is very productive, with bird hides that afford elevated views over the wetlands. Grey crowned crane, African snipe, African rail and a diverse selection of waterbirds can be seen from the hides. Dark-capped bulbul, red-throated wryneck, South African cliff swallow, Levaillant's cisticola and blue crane are all regulars in the area.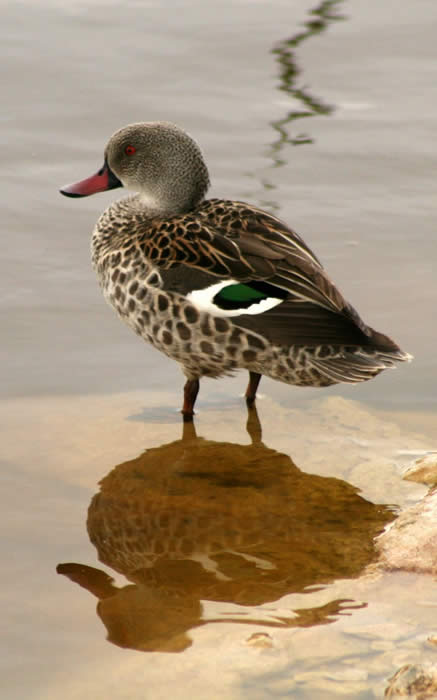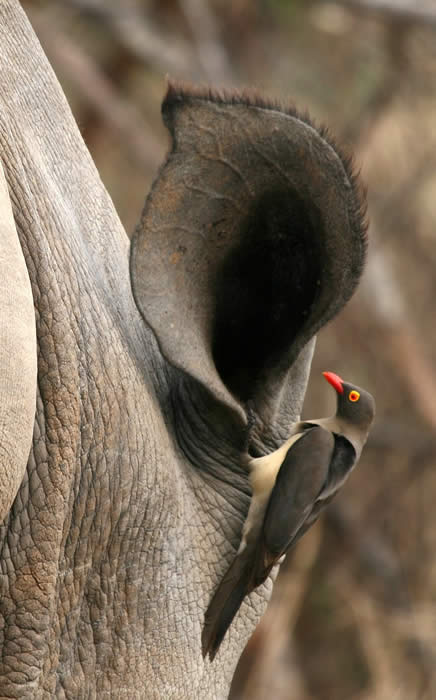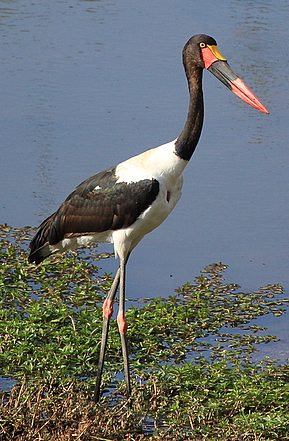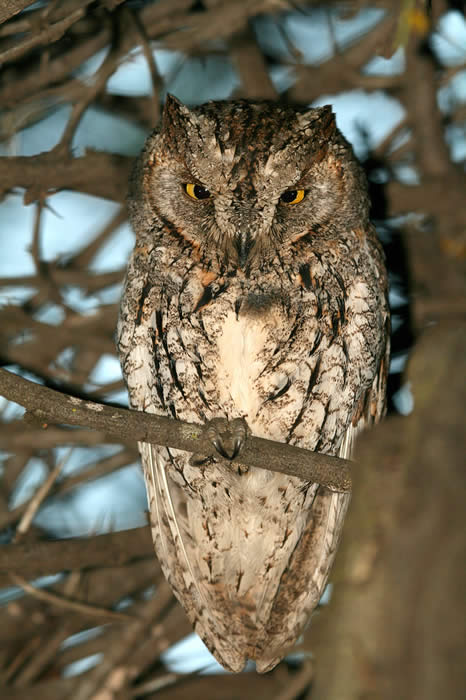 Cape teal; red-billed oxpecker; saddlebill stork; African scops owl.
Holiday details (2017)
Price: £3,950 per person in twin room for 13 nights plus two travelling days
(Thursday to Friday)
Single room supplement: £200
En suite facilities
Flights: Scheduled flights, London to Johannesburg, probably with SAA.
Deposit: £500
Number: minimum of 4, maximum 14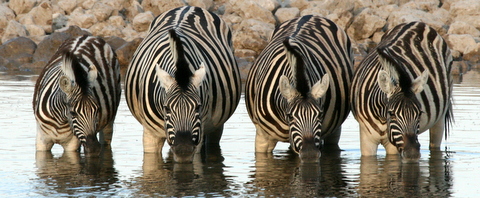 Leopard tortoises
Leaders
Geoff Crane is the man behind Crane's Cape Tours & Travel, both local leaders and ground agents for Honeyguide in South Africa. An experienced guide himself, Geoff co-leads all Honeyguide's holidays in South Africa.
Bruce Terlien is an all rounder when it comes to guiding. Apart from his big passions of southern African fauna and flora, his interests include architecture, anthropology, geology, history, gardens, culture, wine and the culinary arts.

For more information about Crane's Cape Tours & Travel visit www.naturalhistorytours.co.za

See more of Geoff's pictures of birds, from Kruger National Park, here.
Conservation project
The second Southern African Bird Atlas Project (SABAP2) is one of the most intensive monitoring programmes ever undertaken in South Africa and adjacent countries. Many areas are difficult to access but critically need atlas work and ongoing monitoring work for BirdLife South Africa to understand the bird conservation challenges in these remote sites.